Some Wayne State student-athletes are being given another season of eligibility, following the Great Lakes Intercollegiate Athletic Conference cancelation of sports competition until Jan. 1, 2021.
The NCAA Division II Administrative Committee voted March 13 to allow colleges to provide spring sport student-athletes an additional season of competition after their season was cut short due to the COVID-19 pandemic.
Emma Adams, a now returning senior for the WSU softball team, said the spring season cancelation brought uncertainty to the future of her athletic career.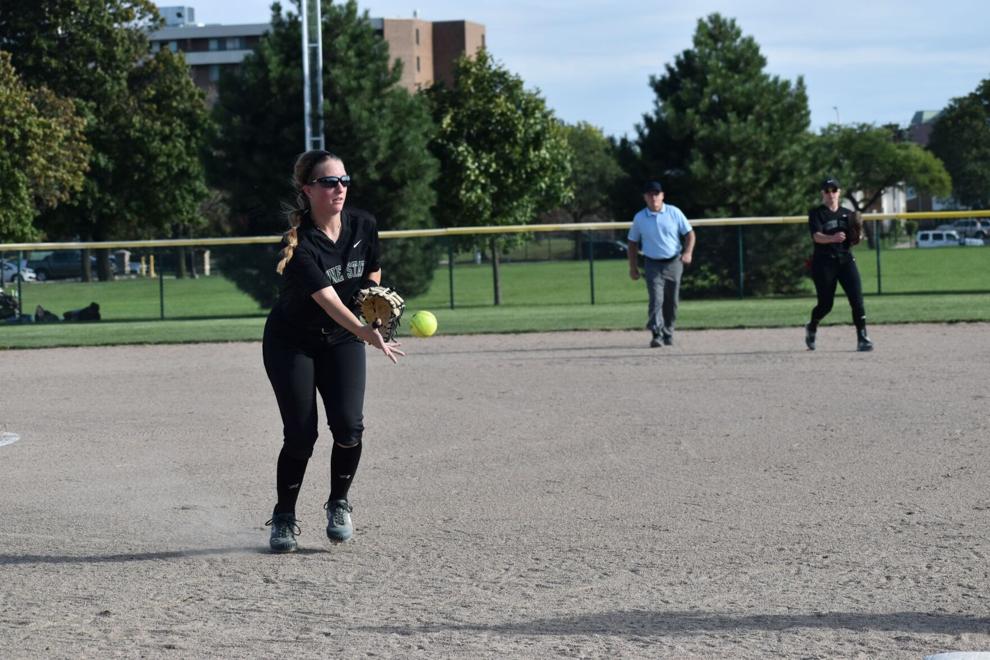 "It felt devastating because it was my senior year and we had no clue we would be invited back," Adams said.
For college student-athletes, the extension provided a second opportunity to prove themselves after their seasons ended abruptly.
Grant Haefner, senior captain of the WSU men's golf team, is one of those student-athletes. Upon receiving the news about his revived eligibility, Haefner said he was surprised and excited to be given the opportunity to return to the golf team as a player. 
Though she was a graduating senior, Adams chose to return and take advantage of the extra year of eligibility, she said. 
"I was absolutely thrilled," she said. "When I got invited back I had to fully decide if I wanted to come back since my degree was ending."
WSU Athletics has been very purposeful in limiting physical interaction and ensuring player safety, Haefner said.
"The Athletic Department has been great, especially with regulating interaction and following COVID-19 guidelines," he said.
There were other options for student-athletes who chose not to take advantage of the extension, WSU sports information director Jeff Weiss said.  
"For student-athletes who didn't use up their eligibility, many were able to graduate with their degrees, which is very important, and golfer Brendan Seys was even able to go pro," Weiss said.
Without eligibility, Haefner was planning to return to the golf team as an assistant coach to try and coach some of the younger guys on the team, he said. Now an additional nine to 12 months of development will allow him to continue to follow his dreams of becoming a professional golfer. 
"Regardless of eligibility I had to return to school for an academic year to finish my degree," Haefner said.
When the continuation announcement was made, Adams still had another semester left at WSU for student teaching responsibilities.
"So I would have stayed for a semester anyways and then I would have probably went home (to Canada)," Adams said.
Haefner's excitement in continuing to play is not just rooted in the fulfillment of personal goals, but in accomplishing great things with the team he loves, he said. With many classes changing to a virtual learning format, helping incoming freshmen adjust to college in a pandemic is important.
"I want to be a better leader and I want to coach up some of the younger guys to make sure they adjust to college," Haefner said.
He has high expectations for the team, wanting to see every member accomplish their best academically and athletically, he said. He strives to be a better leader and an excellent mentor for incoming players.
"I want to set a great example for the other members a part of the team," Haefner said.
Adams has some of her own personal goals and expectations for the team now that she is returning, she said. With many young players on the team, she hopes to be a role model and show her teammates what it's like to compete at a high level. 
"I mean, I always want to win," Adams said. "If we do have a season I really want to win this year and go out with a bang, so I'm really hoping for that."
Student-athletes granted continuation should make the best of the situation, Adams said.
"Be grateful and just make sure you take advantage of this opportunity," she said.
---
Victor Jackson is a contributing writer for The South End. He can be reached at vjack1317@wayne.edu.
Photos provided by WSU Athletic Department.