Michigan Department of Transportation met with the public at University Preparatory Academy High School Jan. 29 to talk about construction on Second Avenue bridge. 
Replacing the Second Avenue bridge will be the first network tied arch bridge in the state. Crossed cables are used to connect the arch to the bridge's platform.
"What makes it unique (is that) the cables are crossed which makes the bridge stronger for the amount of steel used," Terry Stepanski said, MDOT senior project manager. 
The 1,100-ton skeleton of the bridge is being built at Wayne State's Palmer parking lot, located on West Palmer Avenue between Second and Third Avenue. Self-propelled mobile transports, which are rolling platforms designed to withstand weight, will be used to move the bridge across I-94.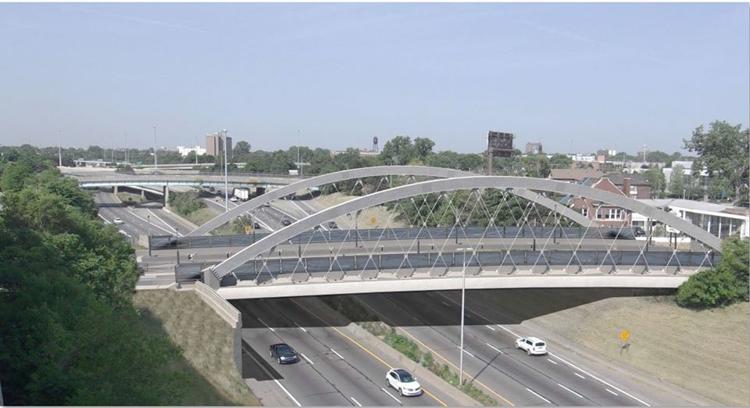 "The lower part is concrete and the upper is steel," Stepanski said. "If one part fails, I don't like saying that, but the other part is structurally sound."
The goal for the Second Avenue bridge is that it will be built quickly but also ascetically pleasing, he said. The bridge is expected to open in the spring of 2021.
Crews demolished the bridge on Jan. 18 after an inspection revealed structural deterioration on its supports. 
MDOT is appreciative of the cooperation they have received from WSU, MDOT transportation service center manager Kay Adefeso said.
"Most of what we are doing is because of the partnership we have with the school — to be able to attain the opportunity to use the parking lot because that's very important for the result that we eventually get," he said.
Thought has been put into how the bridge could enhance the campus and community, Adefeso said.
"As an organization that is focused on providing integrated transportation system for the economic benefit and improved quality of life for everybody, it's not only that we create opportunity for motorists as well but also for bikers, people that are actually walking," he said. 
Reggie Fluker, a relator living right next to the Second Avenue bridge, hasn't been fazed by construction, he said. 
"It's not affecting me, it's just right outside my front door. In fact, it's entertainment. I've never been close and personal with this before, so I like this actually. I'm enjoying it."
Fluker is happy with the design of the bridge and its planned inclusion of landscaping and bike paths. He just hopes that the construction remains consistent, he said.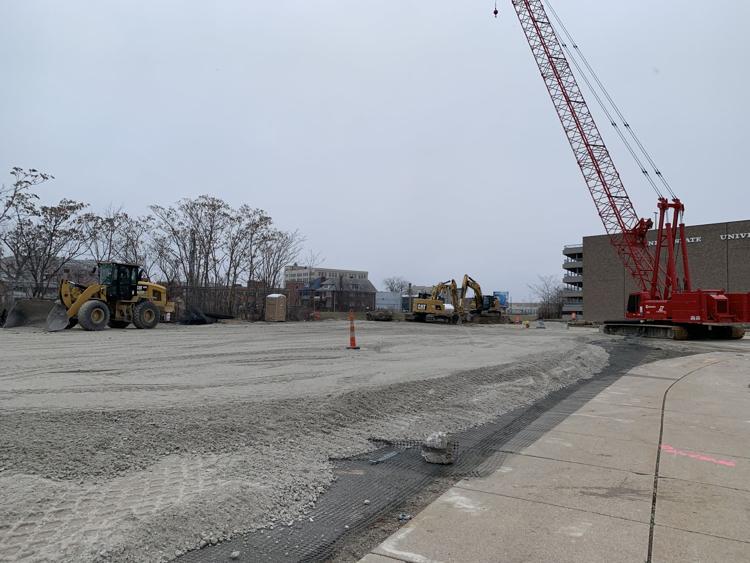 "The biggest complaint I have with the process is it's inconsistent in terms of scheduling. This bridge was supposed to be taken out in 2017, we're in 2020. Dec. 18 of last year they announced they would take it out in February, they started in January," Fluker said. 
Dealing with reality, Fluker understands the challenges that come with construction, he said. 
"It kind of throws people off when you say one thing and do something different. At least before they started, they could've said 'hey we decided to go ahead and start early.'"
Other bridges in poor condition are being replaced in 2020 ahead of the I-94 modernization project. These bridges include Mount Elliot Street, Milwaukee Avenue and East Grand Boulevard.
The Third Avenue bridge was going to be reopened as a detour route during construction of the Second Avenue bridge but MDOT discovered this wouldn't be possible after an inspection, Stepanski said.
"We performed an inspection and we found for the safety of the public it should be shut down," he said. It will be removed in the future to make way for new I-94 entrance ramps in the modernization project. 
"Like every other project we know there will be some things that come along that we don't expect to happen on the side of the contractors or even on our side," Adefso said. "Hopefully as that comes up we'll continue to be able to work cooperatively together."
Jack Filbrandt is the arts and entertainment editor for The South End. He can be reached at artsandentertainmenttse@gmail.com
Cover photo by Susana Hernandez. Susana is the managing editor of The South End. She can be reached at managingeditortse@gmail.com