Wayne State men's basketball dropped its first home game in over two months, suffering a 73-65 defeat to Davenport University in a Great Lakes Intercollegiate Athletic Conference matchup at the Matthaei Center on Jan. 9. 
WSU opened the game by scoring on their first two possessions and jumped out to an early 9-2 lead. After Davenport used two triples to take a 19-18 lead, both teams traded baskets for most of the first half, until a three-pointer extended the Panther's lead to 28-24 late in the opening stanza. 
DU extended their lead late in the first half, outscoring WSU 11-7 in the final four minutes of the period to take a 39-31 lead into the intermission.
Davenport opened the second half by continuing their hot shooting and extended their lead to 58-44 seven minutes into the period.
The Warriors used a 15-4 run to cut the Panthers advantage to 62-59 with five minutes left in regulation. WSU cut its deficit to 66-63 with three minutes left in regulation before a DU triple restored their two-possession advantage, sealing the win for the visitors.
After the game, head coach David Greer said the team's inability to take care of the ball late hurt the team in its comeback effort.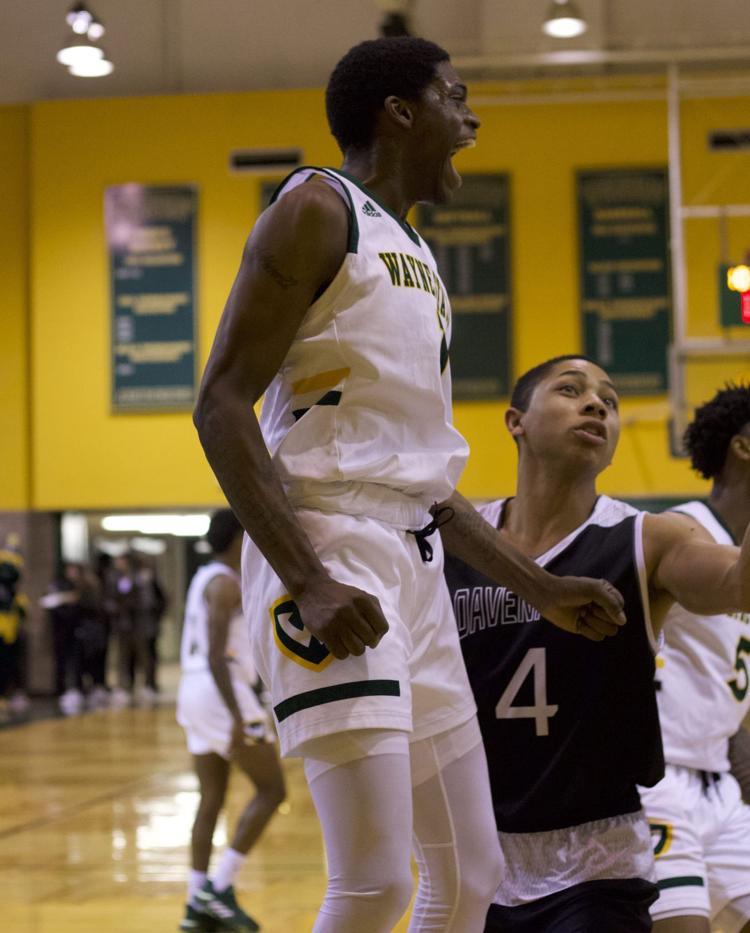 "I just thought we had way too many turnovers and I thought if we could have just managed the ball, we would have given ourselves a better chance to win," Greer said.
"Turnovers in general are bad, but when you have turnovers that lead to uncontested baskets that kills you," Greer said. "I think we had about five of those tonight and thought that led to uncontested baskets and it killed us."
Sophomore guard LJ Dewolf, who has played in three games this season, equaled sophomore guard Antonio Marshall's scoring output by adding a career-high 15 points to help pace WSU on offense. Greer said Dewolf made the most of his opportunity to contribute for the team.
"It's a situation where he got his moment and he was ready," Greer said. "It (was) his first time playing any kind of extended minutes, and I thought he did a good job." 
For the game, WSU shot 43.3% (26-60) from the field, but only shot 26 percent (6-23) from behind the three-point line. WSU also lost the points off turnover battle as the Panthers scored 21 points off of 10 Warriors turnovers.
The loss dropped WSU's record to 4-6 on the season and 1-5 in conference play. Greer said quickly shaking off the tough defeat to the Panthers will be key for WSU as they prepare to face Grand Valley State University, ranked 18th in the National Association of Basketball Coaches poll, in their next game.
"The biggest thing now is trying to get our guys recuperated from this tough game in a short turnaround and get them ready to go," Greer said.
WSU returns home to face the Lakers Jan.11 with tip-off slated for 7 p.m.
---
Matt Williams is the sports editor for The South End. He can be reached at mattmwilliams86@gmail.com
Photos by Gunnet Ghotra. Guneet is the graphic designer for The South ENd. She can be reached at fz8387@wayne.edu.