Free drive-thru coronavirus testing is now being provided to Detroit and Dearborn healthcare workers, through a partnership between Wayne State Health Sciences, WSU Physician Group and ACCESS.
Testing will begin today from 12 p.m. to 5 p.m. at ACCESS in Dearborn.
Starting March 23, testing will be available from 9 a.m. to 6 p.m. every day, except Sundays, at the Dearborn and Detroit ACCESS locations, while supplies last, said Rana Taylor, director of communications and marketing for ACCESS.
Lina Hourani-Harajli, chief operating officer at ACCESS, said in a press release, that this partnership is important to help alleviate some of the pressure from the hospital systems by testing the workers who are on the front lines.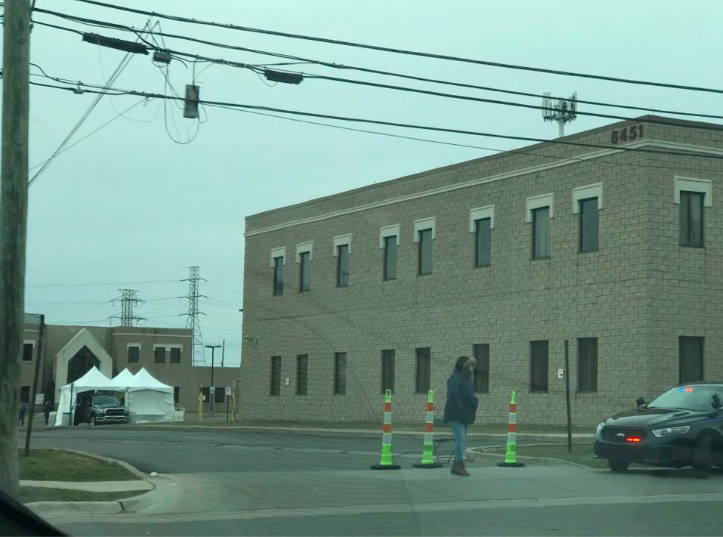 "Our hope is to provide support to those who are putting themselves at risk to help contain this virus so they may return to their service roles as quickly as possible," Hourani-Harajli said.
There were 362 workers tested on March 20 and 21 at WSUPG headquarters in Detroit. The staff includes healthcare providers from WSUPG and professionals from the WSU School of Medicine, College of Nursing, School of Social Work and College of Pharmacy.
"Wayne State has long played an integral role in the health and well-being of the Detroit   community, which is why it's critical we step up and help test those who are involved in caring for others," said WSU President M. Roy Wilson.
Zainab Altarjoman is a healthcare worker and manager at MedCare Urgent Care in Redford. She said that this drive-thru initiative is important, but the times may not accommodate some healthcare workers who may need to get tested.
"A downfall of these drive-thrus is that they offer times that many people cannot accommodate with, such as this ER physician who works a 12-hour midnight shift and then catches up on his sleep right after just to go back in the next day and repeat his same cycle," she said. 
Altarjoman said people who know absolutely nothing about medicine are the ones that need to be prioritized.
"Rather than have a six-hour wait at the ER drive through line for getting tested, this center can instead take half of those patients and help these healthcare workers out more by cutting their workload in half," she said.
In Michigan, there are 1,035 cases of COVID-19 as of Sunday. 
Four of those cases are WSU related, with one student testing positive and three employees. 
The student lives in Anthony Wayne Drive Apartments and is being moved to Leon H. Atchison Hall, where a floor is dedicated to relocating students who test positive for COVID-19.
Cover photo by Malak Silmi. Malak is the news editor for The South End. She can be reached at newseditortse@gmail.com