This article originally appeared in The South End's Winter 2019 Back to School print edition.
Many people expect funky smells, bright fluorescent lights and tons of personal questions when visiting a doctor's office — a daunting environment that some try to avoid.
When disclosing concerns regarding sexual health and activity, heterosexuals have the advantage of most likely having a doctor who is also straight — making the conversation less awkward. However, LGBT individuals may end up in the care of a doctor who lacks understanding of issues prevalent in the LGBT community.
To combat disparities in LGBT healthcare, Wayne State partnered with the Corktown Health Center to create the first health clinic in Michigan focused on serving the LGBT community.
"The LGBTQ community is still one that is very underserved, and it's not always recognized and not always appreciated," said Brianna Sohl, a second-year WSU medical student who volunteers at Corktown Health Center.
In part due to stigma and prejudice, LGBT individuals are less likely to seek out medical care, said Patrick Yankee, chief development officer of Corktown Health Center. Moreover, LGBT people have an increased risk of health threats, according to the Center for Disease Control and Prevention.
Healthcare professionals can better care for LGBT patients by knowing their health needs and knowing how to address them, said Cara Mitrano, president and founder of the LGBT Student Advisory Board and former co-president of WSU's LGBTQ student organization, JIGSAW.
"Having an LGBTQ-affirming provider helps me personally by allowing me to seek healthcare in a place that will not judge me for who I am or my lifestyle choices," Mitrano said.
"It's a very holistic approach," Sohl said. "You have such a wide spectrum of professionals that are available at Corktown beyond what is seen as standard healthcare, like nurses and doctors, but also social workers and people that can help you with housing and food."
Corktown Health Center's goal is to provide schools across Michigan with the opportunity to learn how to better provide care for the LGBT community, Yankee said.
"This is the first time the students get to work with a population they normally don't get to work with," said Jennifer Mendez, WSU associate professor and director of Community Engagement. "They are working with these patients and also being trained by the Michigan Department of Community Health in testing for HIV."
Corktown Health Center opened its doors in July 2017. It recently added space for patient rooms and is constructing a pharmacy and training room.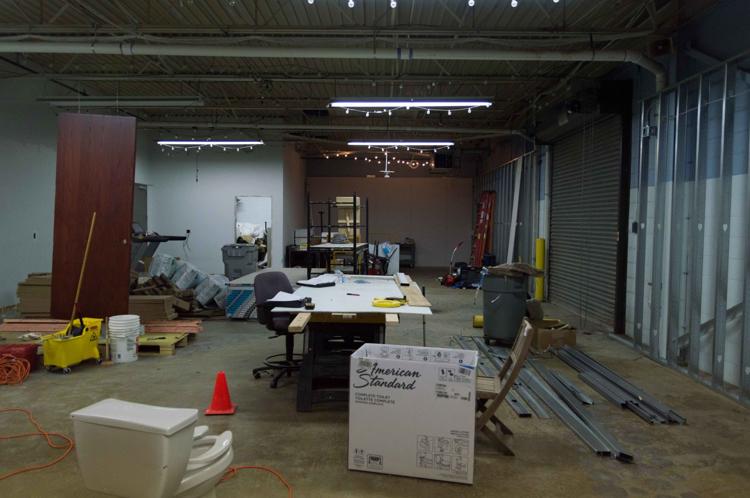 When completed, the 4,000-square- foot training room will accommodate 150 people and will be used for distance learning.
"Being at Corktown (Health Center) — where their goal is to make an open environment and safe environment — exposes you to an idea of how you as a physician can change lives in a way that's very meaningful to people who belong to a community who historically has been not always treated the best by the medical community," Sohl said.
---
Ken Narita is The South End's general assignment reporter. He can reached at ken.au.narita@gmail.com.