Following a disappointing and injury-riddled 2019-2020 season for the Wayne State University men's basketball team, WSU will be looking to compete amongst the best in the Great Lakes Intercollegiate Athletic Conference when their winter season tips off, either on Jan. 8 or 9, 2021.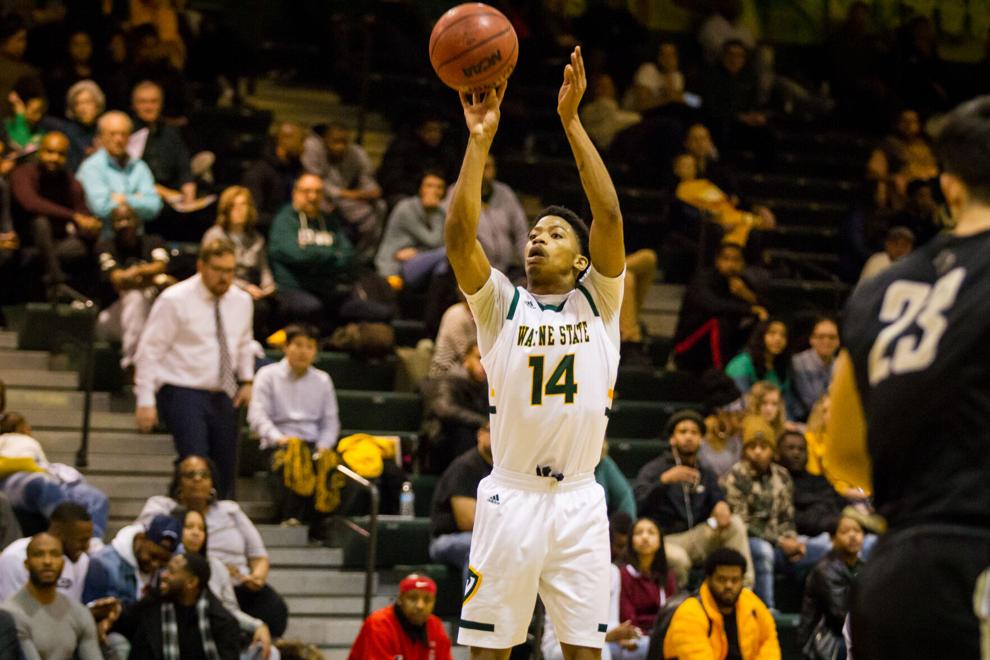 Junior guard Darian Owens-White will be making his return, following a medical redshirt which ended his 2019-2020 season before it had a chance to start. With his re-emergence, the team will head into the upcoming season with two All-GLIAC players and a more experienced bench.
Last season, due to a slew of injuries, WSU was forced to play many inexperienced players off the bench, head coach David Greer said.
"We played with eight people last year and it got down to seven. And two of those seven were freshmen. So we really just had a makeshift team. I think just having Darien back will just ease the pain, Brailen can get a little rest and those guys can play together," Greer said.
Brailen Neely, a senior guard, notched All-GLIAC First Team honors for his breakout 2019-2020 season with WSU, where he averaged 19 points per game and 7.6 assists per game. However, continued personal success will come with team success, Neely said.
"I think the best way is not to go in thinking about that. Just think about it as a fresh start. I'm just going to go in with the focus to win and hopefully, my individual performance speaks for itself. I don't want to harp too much on myself," Neely said.
In returning, Owens-White might alleviate pressure off his teammates, Greer said. Owens-White also hopes to add his most significant asset on the court, his IQ, he said.
"Another Coach Greer, that's what I'll be for us on the court. Most of our teammates lack a little bit of IQ and imagination. So just me being out there helping Coach Greer, knowing him and what he wants, I'll be able to help him and teach our teammates instantly," Owens-White said.
WSU will also be bringing in sophomore forward Avery Lewis to the team. His high energy and presence will contribute to their success this upcoming season, Neely said.
"I think Avery Lewis is going to be a big key factor for us this year. I think he is one of the best motors on our team. We're pretty tough and motivated to play. I think he's going to come in ready and have us even more ready too," Neely said.
Lewis will be a player to keep an eye on, Greer and Owens-White also said. Among other players listed to watch out for were sophomore forward Jackie Harris, noted for his exceptional shooting skills.
A running theme for WSU last season was how minuscule the margin between losing and winning turned out. For example, University of Wisconsin-Parkside split their series with WSU in the 2019-2020 season, with neither contest decided by more than four points.
Although UWP will be on WSU's radar, so will every other team this upcoming season, Neely said.
"I can't wait to get all of them back. We're on a revenge tour this year," Neely said.
---
Irving Mejia-Hilario is sports editor for The South End. He can be reached at ismejia48@wayne.edu.
Photos provided by WSU Athletics.