In September 2019, the owners of The Bottom Line Coffee House came into work, only to discover their business destroyed after months of renovation.
Bottom Line is an independent coffee shop blocks away from Wayne State.
"It was kind of a kick in the teeth to just spend $2,500 on your tables and chairs, and $4,000 making sure everything else is working," Bottom Line co-owner Kyle Harris said. 
In the months leading up to the flood, Harris and his team felt puzzled by mysterious plumbing issues, he said. 
The business paid for maintenance inspections and replaced the toilet twice, he said. Once the flood happened, building landlord Scott Lowell hired an engineer to investigate. 
The investigation revealed that local internet provider Rocket Fiber ruptured a sewer line when laying down internet cables, Harris said. 
In an emailed statement, Rocket Fiber marketing director Kim Quinn confirmed the sewer line ruptured during a 2015 dig. The company was made aware of the incident in October 2019. 
However, Quinn said its subcontractor, Wixom-based Underground Contractors Inc., made the mistake. Additionally, the company claims the line was unmarked by Detroit's Water and Sewerage Department, a violation of state law.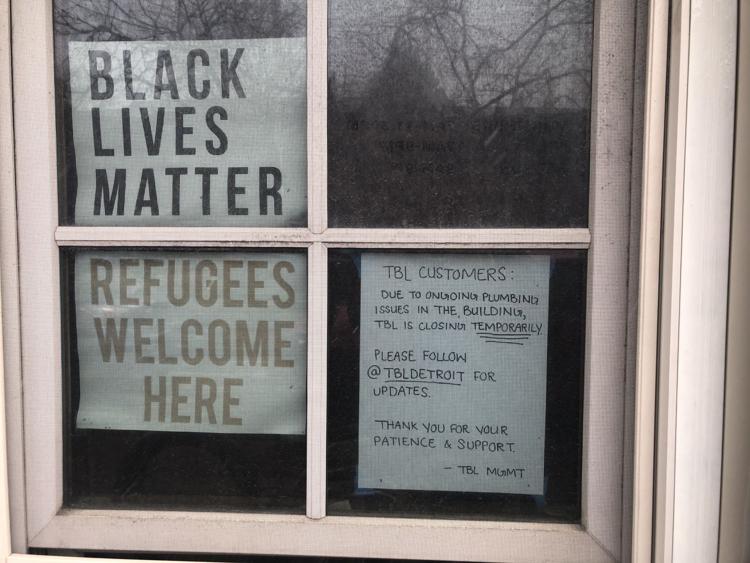 The Bottom Line has been closed for nearly five months, during "peak" business time, Harris said. Frustrated with the inability to do business, the company started a GoFundMe page with a goal of $20,000 to pay for repairs and renovation. So far, it's raised just over $2,700. 
"We are left kind of with our hands tied," Harris said. "What happened had nothing to do with us yet we are here stuck without any recourse of finding a way to take care of it."
Rocket Fiber hopes to make things right, although the company denies legal responsibility, according to Quinn's statement. 
"As a fellow Detroit startup, we understand the importance of partnering with and helping the local entrepreneurial ecosystem grow, and want to find a solution for Bottom Line," wrote Quinn. 
Rocket Fiber was founded in 2014, and drew much of its funding from Quicken Loans founder Dan Gilbert, whose net worth is $7.1 billion in 2020, according to Forbes. 
"As the literal David to their Goliath, we don't have the same amount of resources that they do," Harris said.
Rocket Fiber said it filed a claim with its insurance company and has been transparent throughout the process, Quinn wrote. On Jan. 9, Quinn said the company reached out to The Bottom Line, offering to cover the initial damages. 
Harris did not respond to a request for follow up comment regarding Rocket Fiber's statement. 
Building owner Scott Lowell and Underground Contractors did not respond to request for comment.
---
Jack Thomas is the correspondent for The South End. He can be reached at jack.thomas3@wayne.edu.
Cover, teaser and gallery photos by Slone Terranella. All other photos of the flood are courtesy of Bottom Line's Facebook Page.