The Wayne State Black Student Union held a demonstration on campus Tuesday, criticizing the university's official response to BSU's recent demands. The demands address campus improvements and steps to support Black students at WSU. 
About 20 students gathered in front of the north entrance of the Student Center, surrounding a plaque and statue dedicated to Anthony Wayne. Two BSU members held a BSU banner in front of Wayne's statue.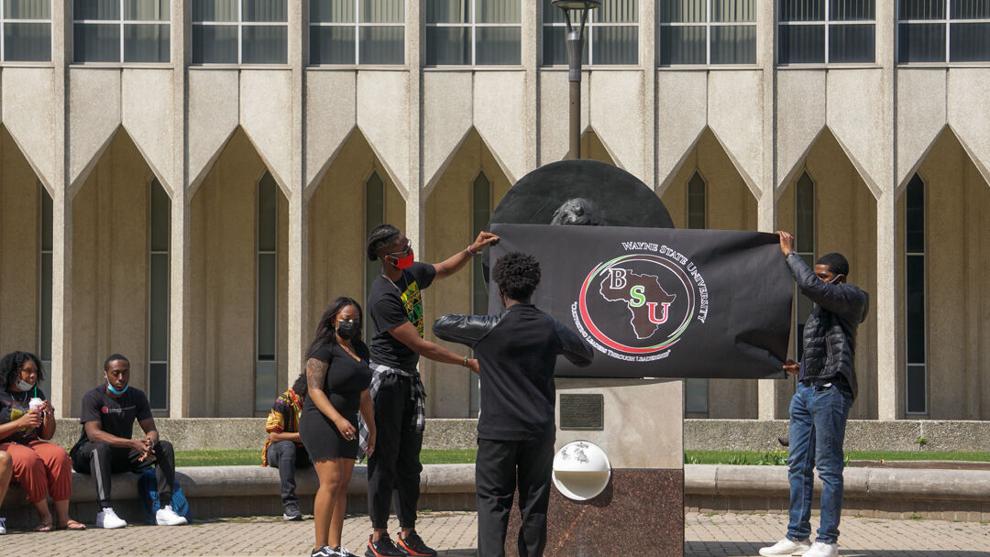 "We've got this banner right here in front of Anthony Wayne's statue because Wayne State University is built on racism," said BSU President Jeremiah Wheeler. "Mad Anthony was mad because he was killing Indigenous people. That's what Wayne State University is built on."
A flyer was passed around, listing the nine demands BSU presented on March 18 and calling WSU's response "inadequate and disappointing" with "no real commitment to substantial improvements."
It took WSU three weeks to respond to the demands. 
On April 2, the President's Office sent a response to BSU regarding the demands. The response stated that each demand was taken under close review and consideration by the WSU administration and select members of the Board of Governors. 
"First, we are in full agreement with the bold stance that the BSU has taken against hate, intolerance and racism, and share the commitment to eliminate such behaviors from our campus," according to WSU's response.
The Social Justice Action Committee findings will address some of BSU's concerns, such as implicit bias, and promote social justice throughout the university, according to the response. 
BSU speakers included Social Affairs Chair Michael Joseph; Vice President Jessica Taylor; NAACP Social Action Chair Kendra Jackson; Community Service Chair Zoriana Martinez and Treasurer Alexa Jones. The WSU chapter of the Young Democratic Socialists of America was also present at the demonstration.
BSU also shared WSU's response on its social media. 
The response from the President's Office also stated that President M. Roy Wilson makes "timely communications… condemning racism, bigotry, hatred and violence."
Jones said the President's Office was able to release information about the new campus COVID-19 restrictions, but was unwilling to make a statement about Martinez's case when it happened.
"The sense of urgency is not there, and you would think being an African American president of Wayne State University, (Wilson) would understand that," Jones said. "But it seems like he's lacking that."
WSU Director of Communications Matt Lockwood said in an email to The South End that the university is "trying to accommodate where it makes sense," and there will be ongoing dialogue surrounding the issues presented in the nine demands.
Wheeler said WSU doesn't truly stand by BSU's efforts.
"Support is institutionalized," Wheeler said. "If you want to support something, you've got to put a policy and a program in place to support it. It's not just words. You can't support anybody with the verbiage."
Anthony Adams, a mayoral candidate for the city of Detroit, attended the demonstration. Adams said he was told of the situation happening at WSU by an activist friend and he personally knows Wheeler's parents.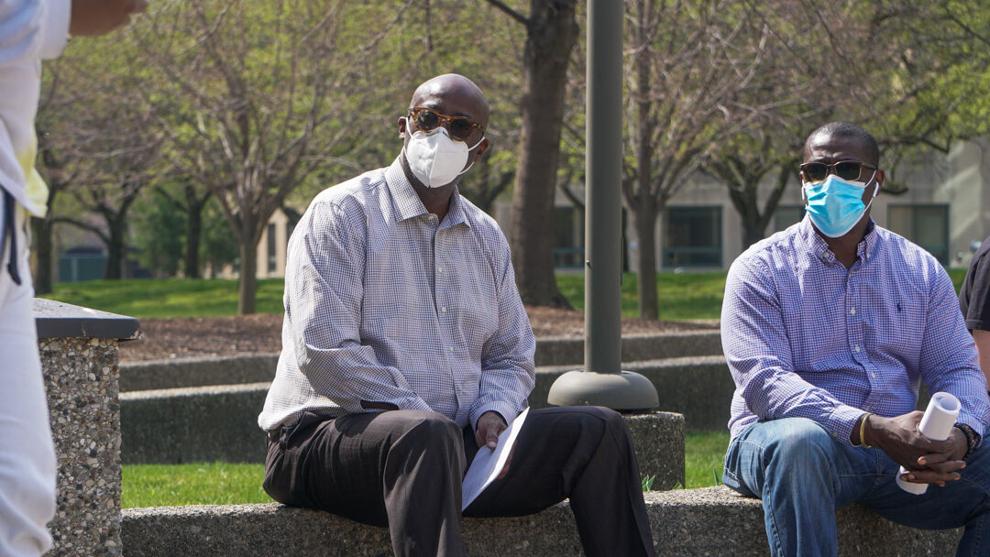 He said it's important to support young Black students when they are dissatisfied with the policies of their school.
"I don't know how you can be a major university in the city of Detroit and not be a little more sympathetic to the concerns of the community," Adams said. "Wayne State has been a part of this city forever, and it should reflect the values of the city and the culture of the city."
Domeneque Booker, a junior majoring in social work, said Black students are the smallest percentage to graduate from WSU in the "Blackest City in America."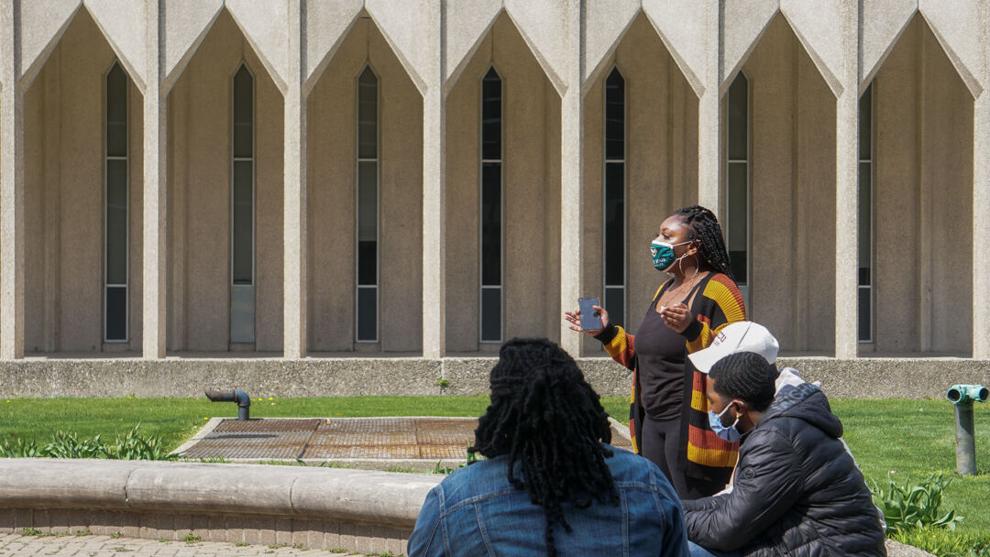 "It boggles my mind every single time that Black people in this institution are getting the short end of the stick," Booker said.
---
Roxanne Finniss is a contributing writer for The South End. She can be reached at gv5280@wayne.edu.
Photos by Quinn Banks, The South End's multimedia editor. He can be reached at multimediaeditortse@gmail.com.