Election day is one week away. 
Over 1.4 million absentee ballots have been cast in Michigan —more early votes cast than in the 2016 election, according to the Associated Press. But Michiganders have more than just the presidential election to vote on. Voters across the state will also be voting for two members to serve on the Wayne State Board of Governors.
The South End spoke to four of the seven BOG candidates, asking questions submitted by readers. BOG candidates Republican Terri Lynn Land, Libertarian Jonathan Elgas and U.S. Taxpayers Party of Michigan Christine Schwartz did not respond to interview requests.
The BOG, consisting of eight members serving eight-year terms, oversees WSU and its finances, according to its website. These duties include enacting rules throughout WSU, electing a university president and determining tuition and other charges. 
Because of the BOG's recent conflicts, readers asked how candidates will work with other members on the board. With protests in Detroit  —and across the United States—  against police brutality, readers also asked how candidates would play a role in oversight of the WSU Police Department.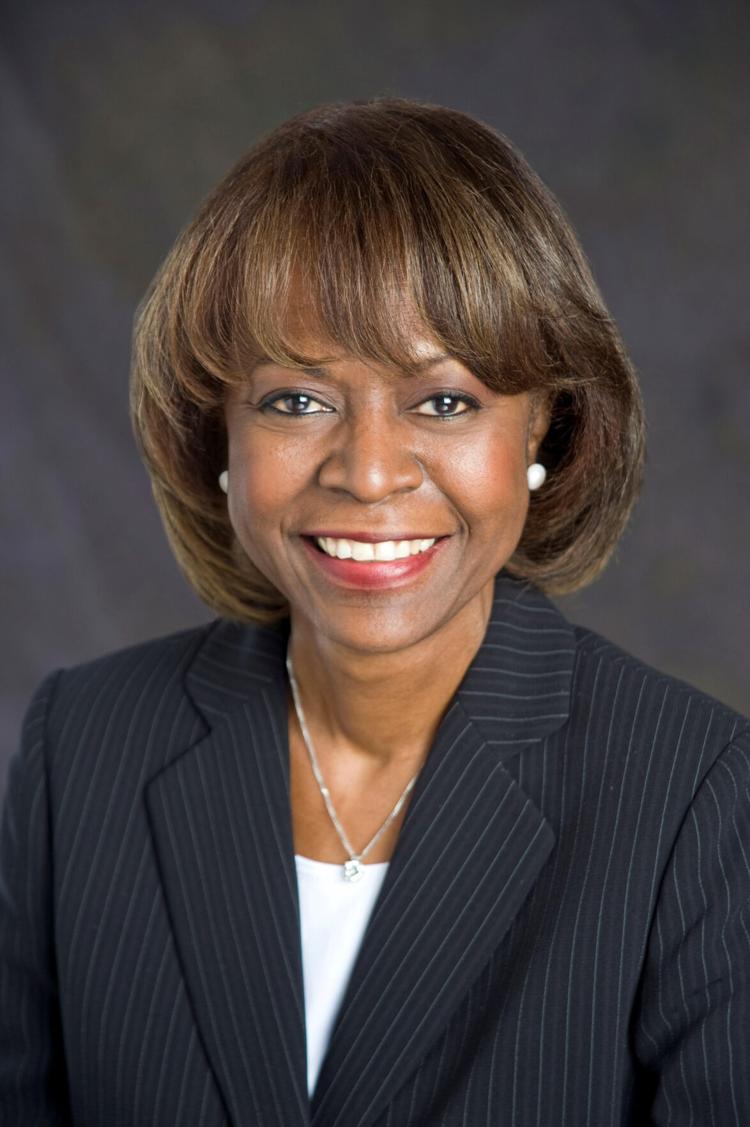 Shirley Stancato: Democrat
Governor Stancato was appointed to the BOG by Gov. Gretchen Whitmer in December 2019 after former BOG Chair Kim Trent was appointed to serve in Whitmer's office, resigning from the board.
Before retiring in 2018, Stancato served as president and CEO of New Detroit, she said. The racial justice organization was created by community leaders in 1967, bringing together people working in corporate and nonprofit spheres. 
"My role really was to balance the perspectives of those individuals in order for us to come to a specific outcome," Stancato said. 
As a member of the BOG, Stancato hopes to continue to support first-generation WSU students, she said. This support includes finding ways to continue the improvement of WSU graduation rates, with the university being an important conduit of innovation that helps the region grow. Stancato also seeks to keep tuition affordable at WSU, with it having the lowest tuition rate of the three research schools in the state. 
Stancato is also a member of the recently formed WSU Social Justice Action Committee, she said. As part of the committee, they have been looking at ways WSU can ensure inclusivity of all students on campus.
"That's just going to make us a better university – having all kinds of perspectives and opinions in order to reach a conclusion," she said.
WSUPD is recognized nationally, as well as president Wilson's perspective on community-police relations, Stancato said. 
"I think that's a plus for us to look at where we start. We start with a police force that is respected and that has a great relationship with our understanding with the community," Stancato said.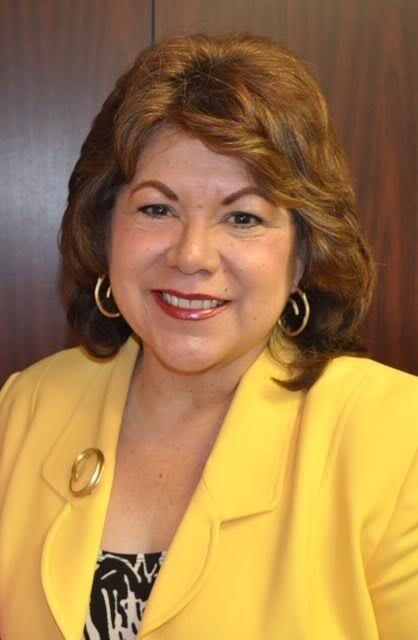 Eva Garza Dewaelsche: Democrat
Dewaelsche served on the WSU Alumni Board of Directors for 12 years and has been an active participant in the WSU community for many years, she said.  
"What I would focus on is trying to sit down with the board members to try to collaborate, try to see where our differences are, and then try to come to some agreement or compromise because it looks like the board is divided in half, pretty much," Dewaelsche said.
Dawaelsche also serves on the Detroit Board of Police Commissioners. 
Last year, Dawaelsche voted in support of guidelines that allow the Detroit Police Department to continue its use of facial recognition technology. According to NBC News, the guidelines require several approval measures. It also limits the use of facial recognition technology to still photos connected to violent crime and home invasion investigations. 
"One of the areas that I concentrated on was the use of facial recognition for the immigrant community," Dawaelsche said. "It could not be used at all to determine the status for any arrests or anything of that nature."
As a member of the BOG, Dewaelsche aims to promote greater opportunities for minority, non-traditional and adult students, ensuring their academic success, she said. She will also work to increase enrollment and graduation rates, especially among underrepresented populations.
"Everybody needs to be acknowledged and welcomed on the campus," she said. "If there are issues that are preventing them from being successful students then we need to help. What are those issues? We need to address them. Resources need to be provided."
Don Gates: Republican
As a retired U.S. Army Reserve colonel, Gates' boardroom and battlefield leadership will help him be an effective BOG member, he said.
"I know how to lead effective teams and treat people with dignity and respect. I am trained to solve complex problems and develop innovative solutions," Gates said in an email to The South End.
Having completed his master's degree through a hybrid program, Gates thinks WSU must continue to have a hybrid system in place in order to keep the WSU community safe and provide a quality education, he said. He will continue to support the Heart of Detroit Tuition Pledge to make sure Detroit high school graduates can receive free tuition at WSU. If elected, Gates will also analyze all fees to make sure they are benefiting students. 
"I am the only candidate, I am aware of, saying I will freeze tuition for my eight-year term," Gates said. "This means I will vote 'no' for all tuition increases for my term."
Gates is running to eliminate gridlock, he said, with the BOG being split over the last two years on issues surrounding WSU School of Medicine and Wilson's contract extension. The BOG's current disagreements are not defined by political parties.
"President Wilson has improved many aspects of WSU but has also initiated some changes which has led to the turmoil," Gates said. "I will support his efforts when possible, but I will provide oversight and ensure accountability to ensure Michigan's citizens receive the best education at affordable tuition prices."
When it comes to community-police relations, the BOG does not have management functions of day to day operations of WSUPD, Gates said. However, governors sit on committees that make recommendations for approval by the president. 
"I would ask to be on the committee or review the results to the committee for WSUPD policies and procedures to ensure we don't have a serious incident or death on campus," he said.
While there is currently no use of the technology on campus, Gates will oppose the use of any facial recognition software, he said.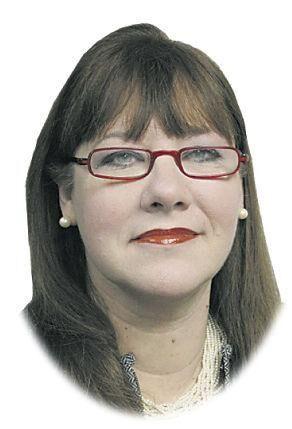 Susan Odgers: Green Party 
As the Green Party Candidate, Odgers' approach to the BOG would be through peace, civility and dignity, she said. She wants members of the board to listen to one another, even if this takes time. 
"I think I can be a bridge between the groups," Odgers said. "I think I can also be a gridlock breaker. When that communication breaks down it becomes my training as a therapist from Wayne State and practicing my entire life… to learn how to deal with it."  
Odgers is running on her values of social justice, grassroots democracy, ecological wisdom and non-violence, she said.
"I've spent the last 35 years teaching college and university students," she said. "I'm teaching during COVID-19. I know exactly how all of the moving parts in a university work."
Odgers also serves as the chair of the Traverse City Human Rights Commission, which aims to ensure human dignity through advocacy, education, negotiation and information —ensuring understanding and respect among all, according to its website.
"This idea about having social workers go out with the police or in lieu of the police or those kinds of programs, I'm very involved in those, and I've studied those programs nationwide for years," she said. "I think that all the different block clinics that we offer for people —so people know their rights and they know when they have an issue with the police where they can go for free, professional help— I think that's really good."
Odgers is running for BOG to expand and deepen the role WSU serves in southeast Michigan and throughout the state, she said.
---
Nour Rahal is news editor at The South End. She can be reached at newseditortse@gmail.com. 
Arben Gacaferi is a correspondent for The South End. He can be reach at newsreportertse@gmail.com.
Cover photo by Quinn Banks, multimedia editor at The South End. He can be reached at multimediaeditortse@gmail.com.
All other photos provided by candidates.