Wayne State women's basketball opened their home schedule with a 78-70 win over Central State University at the Matthaei Athletic Complex on Nov. 13. 
The Marauders took advantage of WSU's sluggish start to the game by racing out to an 11-6 lead. WSU was within striking distance for most of the quarter as senior guards Nastassja Chambers and Sadia Johnson combined to score the team's first 12 points. The Warriors used a 6-0 run to finish the period to take a 20-17 lead after the opening quarter.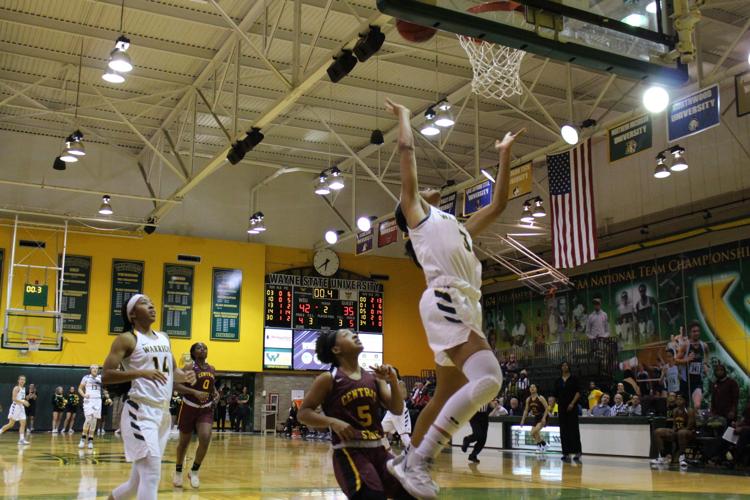 WSU outscored the Marauders 12-2 to start the second stanza, extending their lead to 32-19 three minutes into the period. 
WSU maintained a sizeable lead for most of the quarter and a layup by Chambers as time expired gave WSU a 44-35 halftime advantage.
Just as they did to start the game, CSU used WSU's slow start to the second half to get back into the contest. Central State held WSU without a field goal for over six minutes before a layup by sophomore forward Sam Cherney extended the Warriors lead to 50-46.
After the Marauders tied the game with a three-pointer, a triple by Johnson late in the period gave WSU a 58-55 lead heading into the final quarter.
CSU opened the final period with two three-pointers to take a 61-60 lead. The quarter saw five lead changes before a triple by freshman guard Rebecca Fugate gave the Warriors a 66-65 lead.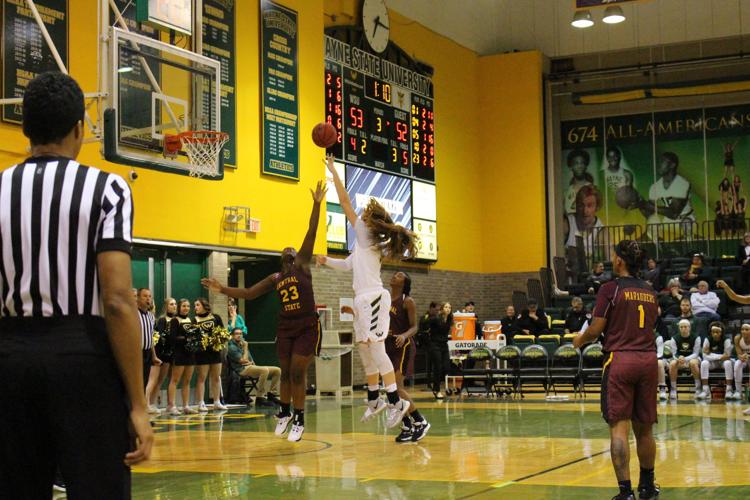 WSU scored five consecutive points to take a 71-65 lead and went 7-8 from the free-throw line late to seal the win.
In addition to the team's late success at the charity stripe, another x-factor for WSU was in points scored from the bench, as WSU outscored the Marauders 45-6. Head Coach Carrie Lohr said the performance was a testament to the focus of the players.
"If you're coming off the bench some players don't like that and they don't maybe come with that much focus as they do if they're in the starting lineup, (so) I think we just have to realize it will be someone different every night and that's hard to guard," Lohr said. 
Johnson, who scored a team-high 19 points, said making shots in pregame warm-ups boosted her confidence for the game. 
"I just felt good. I was making all my shots and (I hoped) that carries over," Johnson said. "It did and I was able to execute. My teammates were giving me good passes up and down the floor." 
Sophomore forward Grace George added 16 points and seven rebounds, and sophomore forward Sam Cherney notched her first double-double with 10 points and 11 rebounds.
The win improved WSU's record to 2-1 on the season, giving Lohr her 300th career win, with 134 of those triumphs coming at Wayne State.
WSU returns to the Matthaei to face Wright State Lake University Nov. 21.
---
Brian Jelinek is a contributing writer for The South End. He can be reached at fo1984@wayne.edu. 
All photos courtesy of Brent Rogin. He can be reached at Brenttrogin@gmail.com.