The Wayne State Black Student Union held a demonstration at the Welcome Center and WSU Bookstore plaza on Warren Avenue Tuesday.
Updates were given regarding WSU's response to the nine demands made by BSU, said BSU President Jeremiah Wheeler. Students continue efforts to create change through organizing. 
Wheeler began the demonstration by discussing past events that led up to Tuesday's gathering. 
"We've been engaged ever since February 16, it's May 11," Wheeler said. "That's when the first egg was thrown —February 16."
WSU student Zoriana Martinez's door in Leon H. Atchison Hall was covered in eggs in an act of vandalism on Feb. 16. 
BSU announced nine demands for WSU following the vandalism, which sparked a larger conversation about the treatment of Black students on campus. Since then, BSU has met with President M. Roy Wilson multiple times, held a Hostile Climate Hearing and organized another demonstration after the Office of the President released its response to the nine demands.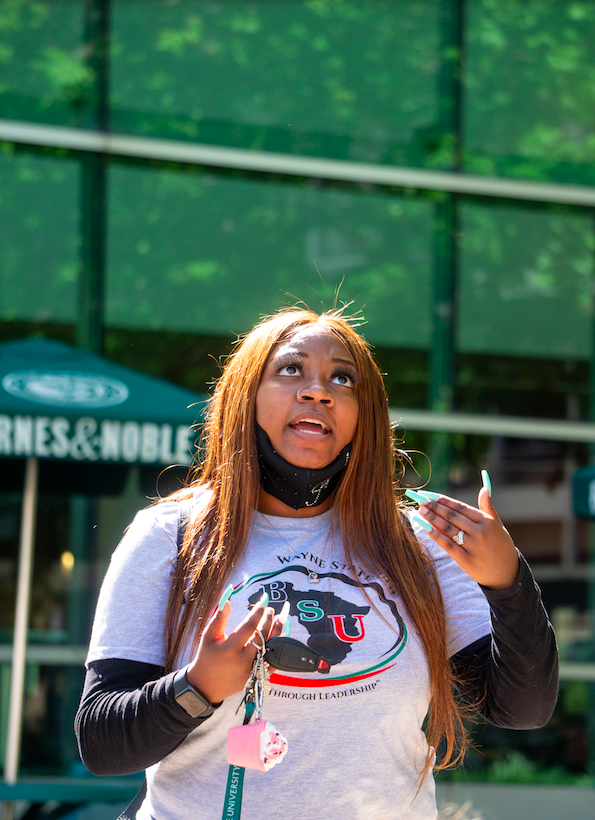 Wheeler and Kendra Jackson, BSU NAACP Social Action chair, said Wilson has committed to a program for African American students, modeled after the Center for Latino/a and Latin American Studies. Wilson also announced a presidential task force, in which Jackson will represent BSU, that would create better African American Studies and Latino Studies departments.
The Dean of Students Office identified a physical space for BSU on campus, but is still in talks with the student organization to find a better place, Wheeler and Jackson said.
"The solution has always been inside of the students," Wheeler said. "The solution has always been inside of each of you who have showed up and decided to stay all night, despite your finals, despite your grades, despite your GPA."
When Wheeler finished his speech, he opened up the floor to everyone in the group to speak and reflect on what they learned either Tuesday or over the past few months.
BSU Vice President Jessica Taylor said she and others, like Wheeler, have been in the organization for the past three years and BSU has changed into a student social justice group.
"We're no longer the people that we started off at the beginning of the semester," Taylor said. "We're activists."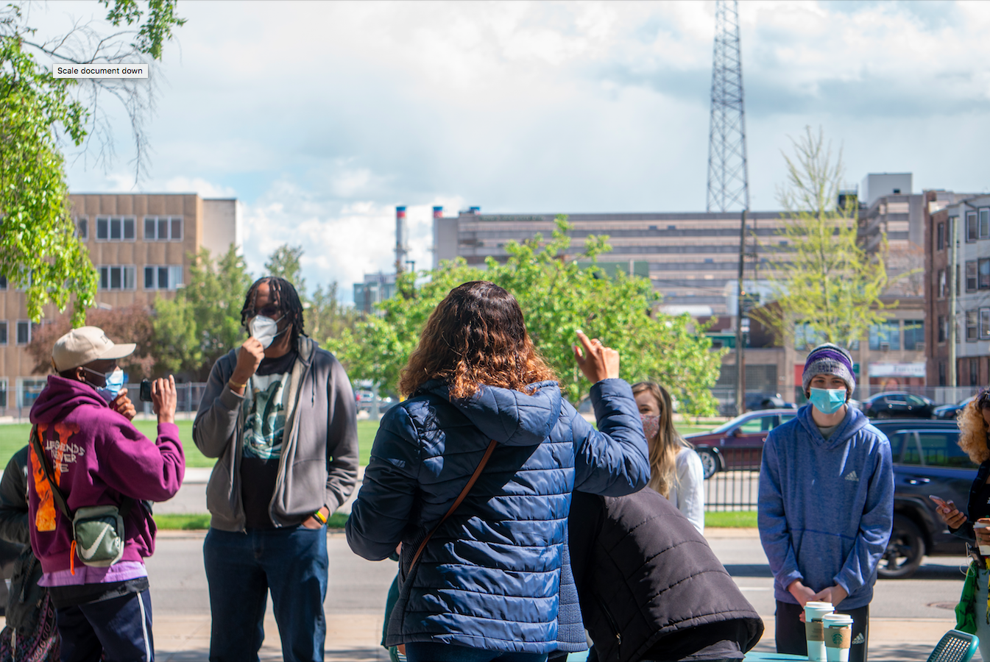 Alexa Jones, BSU treasurer, said individuals in WSU's administration might have lost touch with themselves.  
"I have noticed from the people above us, people in power, they tend to forget where they come from and they don't realize that they were once in our position," Jones said. "But we were the people that helped you be in that position today… So, what I'm saying is just, don't forget what you came from."
Some students who showed up to the demonstration, including sophomore computer science major Joey Shuster, aren't a part of BSU, but wanted to back the movement, he said.
"It was my first time ever coming to support a racial equity movement on a college campus," Shuster said. "I've never seen anything so unified in its message at my previous college and high school."
---
Roxanne Finniss is a contributing writer for The South End. She can be reached at gv5280@wayne.edu.
Photos taken by Quinn Banks, The South End's multimedia editor. He can be reached at multimediaeditortse@gmail.com.