For many Muslims, the month of Ramadan is not only a time to abstain from food and water, beginning before sunrise until sunset daily. It's also a time of reflection and charity.
This year, due to COVID-19, Ramadan is different for Muslims around the world. The pandemic is affecting many cultural and religious practices throughout the holy month, such as attending the mosque for prayer, religious lectures and community iftar — the meal when breaking one's fast at sunset.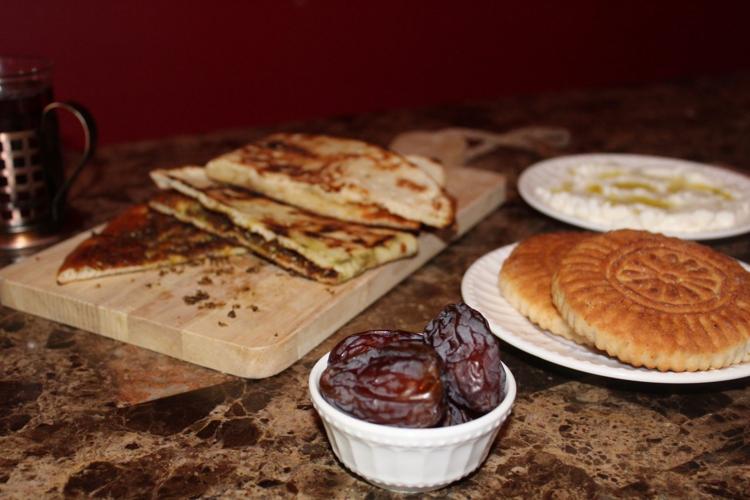 Despite that, Muslim students at Wayne State have put together initiatives to feed people who are fasting and in need of a meal. They've also organized virtual programs and lectures to keep Muslims spiritually connected during the stay-at-home order.
The current president of WSU's Muslim Student Association, Saim Rehman, said MSA has hosted three virtual events during quarantine, and the group is planning on putting together a virtual iftar soon — where people can come together and break their fast over a video call.
"Breaking fast together, albeit through a screen, allows our MSA community to interact and come together during this special time," Rehman said.
The University Islamic Center of Detroit — also known as Cass Mosque — raised over $10,000 through a LaunchGood campaign to distribute free prepackaged meals every night of Ramadan.
"Every year we run an iftar program at the masjid and serve 150 to 200 people," said Alieu Darboe, the manager of the University Islamic Center of Detroit.
Darboe said the food comes from restaurants this year, instead of the usual potluck style of previous years, in order to limit the risk of spreading COVID-19.
"We (are) giving out dinner boxes while observing the physical and social distancing protocols," he said.
WSU biochemistry student Bilal Kawsara is still living on campus during this time and frequents Cass Mosque.
"Both of my parents got COVID-19. As a result, the doctor ordered me not to visit them," he said.
His parents live in Windsor, and the U.S. and Canadian border is currently closed for non-essential travel.
"They've recovered, and their health is no longer in jeopardy, but I still can't visit," he said.
Kawsara said he plans on volunteering at Cass Mosque throughout the month, assisting with packaging and distributing food. He'll also be getting his iftar meals there as well.
Another organization assisting those in need during this time is Blessing Box Global — a nonprofit organization aiming to "fight food insecurity through the use of blessing boxes."
The boxes are located at various houses of worship across metro Detroit. The first box was set up by past WSU MSA members at Cass Mosque in 2018.
"It's basically a box that's set up and open 24/7. It allows people in the community to come by and donate unopened hygiene products or non-perishable food products," said Ramaiz Imran, co-founder of Blessing Box and civil engineer. 
They currently have 4 boxes set up. With the help of volunteers and donations, they plan on expanding and providing extra supplies over the next couple of weeks.
Imran said they're making sure the boxes don't run out during the pandemic and Ramadan.
"Over a million people have applied for unemployment in Michigan, so there are a lot of people who need access to supplies," Imran said. 
Public health student Ishraaq Atkins said community is important to her during this month.
"Being home does make things a little harder," Atkins said. "The thing about going out to the mosque is that it becomes like a ritual. You want to be surrounded by people and kind of create that culture that's cultivated with Ramadan." 
Atkins said she created her own Ramadan calendar to help her achieve certain goals for the month.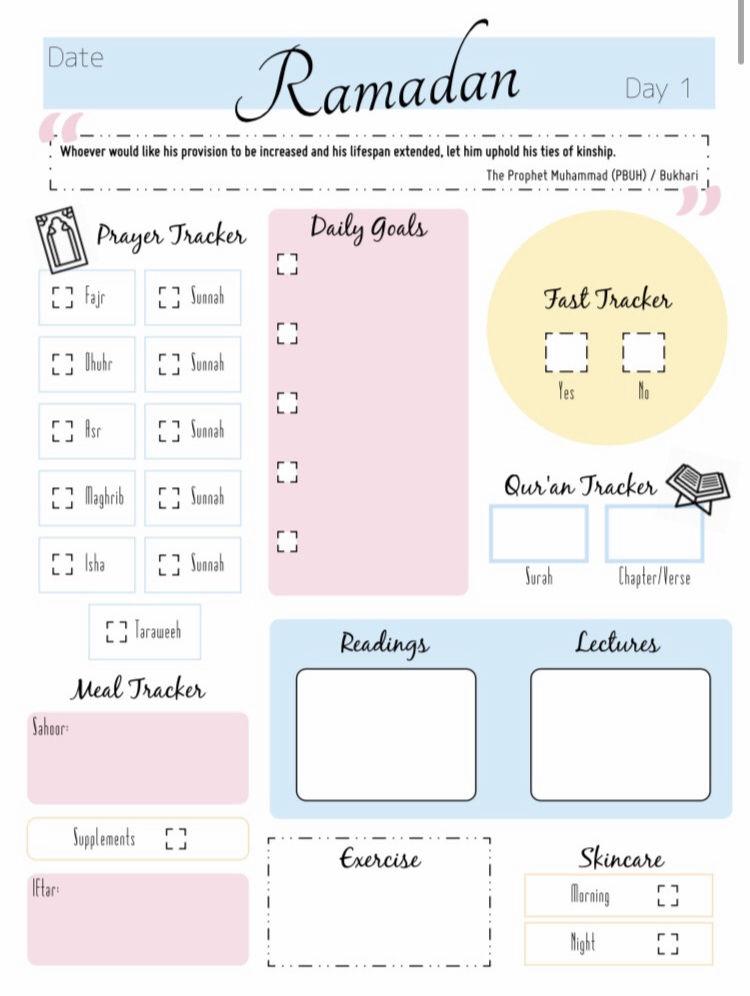 "It helps keep me focused. This way I get the most out of Ramadan — especially with staying on track of reading the Quran and listening to lectures online," she said.
---
Nour Rahal is a contributing writer for The South End. Rahal can be reached at nrahal1@wayne.edu.