Hi, my name is Regan, I'm 19 and I'm an alcoholic.
That's something I've been saying since Nov. 2016 when I started attending a 12-step recovery group. Today, I have been sober for over two years.
My biggest fear about going to college was that I'd be exposed to the culture of drinking that takes place on most university campuses. I was less than a year sober when I began trying to decide what college to attend and I hadn't been around drinking much since I stopped.
Because of my low GPA and suspension record, I was just barely going to graduate high school and was shocked when I found out I had been admitted to both Wayne State and Eastern Michigan University. Though I was leaning toward WSU, my mom insisted I check out both campuses before I decide. But as soon as I saw WSU's campus I fell in love with it. I knew right there and then it was where I wanted to pursue my education.
Because of my addiction, I had it in my head that I didn't want to live in dorms. Mostly because I thought I would be too tempted to drink, but after seeing the environment in Towers Residential Hall I realized I was wrong — I did want to live on campus. I realized that my college experience would be different if I didn't. It was a scary leap, especially because I didn't feel confident in my sobriety yet.
The last thing I did the day I visited campus was see an admissions counselor. I asked her point blank what addiction resources WSU had to offer. Her answer was pretty vague. The only resource she mentioned was Counseling and Psychological Services.
In my 12-step recovery program, we get coins to mark milestones in our sobriety, and on them they say unity, service and recovery. I had attained service while working at a rehab center and the recovery by doing the 12 steps with my sponsor, but I didn't feel like I had the unity part yet.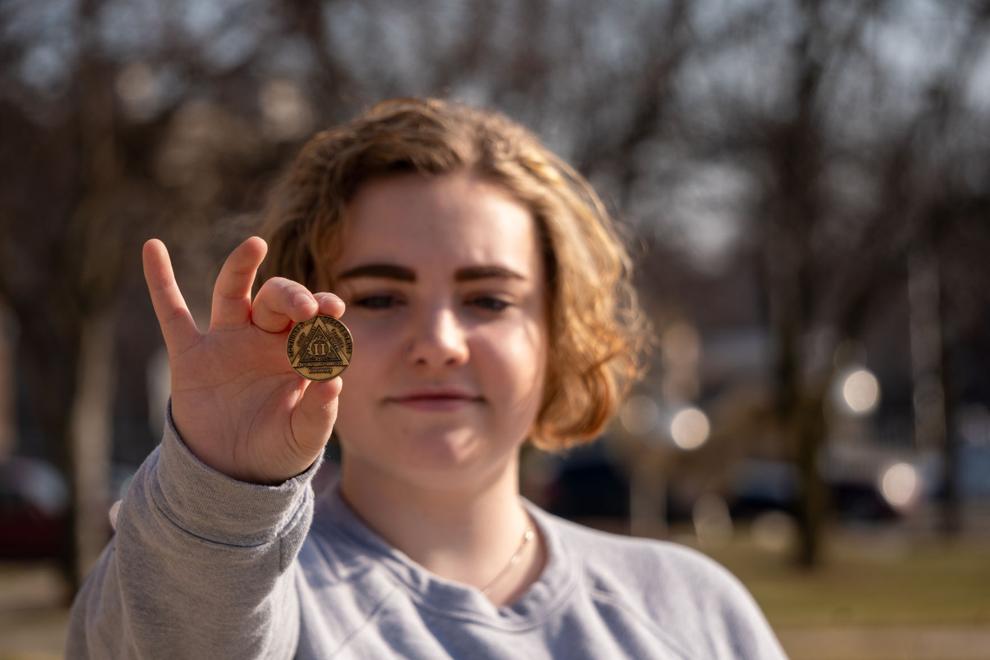 I knew plenty of people my age through rehab, but most of them went back out and ended up relapsing. I had become content with the idea that I'd always be the youngest person in the room at recovery meetings, and that I'd be okay with just having my sponsor and my "normie" friends (people who use drugs/alcohol and aren't addicts), but I still longed to understand what the "unity" part of recovery felt like.
During my first semester, I happened to meet Hannah and John. They introduced me to a youth recovery group here in Detroit. Both of them are a bit older than me and didn't go to school at Wayne, Hannah was 26 and John was 24, but they acted my age and didn't talk down to me. They helped me find the unity I was missing.
After that I became all about the youth recovery group. I joined the Detroit committee, attended parties, and put my passion and ambition into helping young addicts and alcoholics be able to have fun in sobriety.
But still a bigger question lingered. At first, I thought a university not having peer recovery resources was normal, but that turns out not to be the case for many other Michigan colleges.
The University of Michigan has a program called the collegiate recovery program. It is one of four in the state of Michigan.
A collegiate recovery program or a CRP is a college or university-provided, supportive environment within the campus culture that reinforces the decision to engage in a lifestyle of recovery from substance use, according to the Association of Recovery in Higher Education.
The CRP is designed to provide an educational opportunity alongside recovery support to ensure that students do not have to sacrifice one for the other.
Matt Statman, the CRP coordinator at the University of Michigan, said he feels university environments can fuel addiction and that schools have an obligation to help students navigate seeking help with their addiction and providing them a place to come back too.
"They (students) shouldn't be left hanging when they crash and burn," Statman said. "(The CRP) is a place where students can build a community and relationships that support their wellbeing as people in recovery."
At U-M, the CRP has their own lounge and their own weekly meetings (not 12-step affiliated) to make sure the students in recovery are doing well. As of now they do not offer sober housing options but the demand for it is slowly growing, Statman said.
Nina Brown, a School of Psychology graduate student at WSU, said her experiences with Michigan State's Collegiate Recovery Community helped her feel less isolated in her recovery and helped her make it through the stresses of college.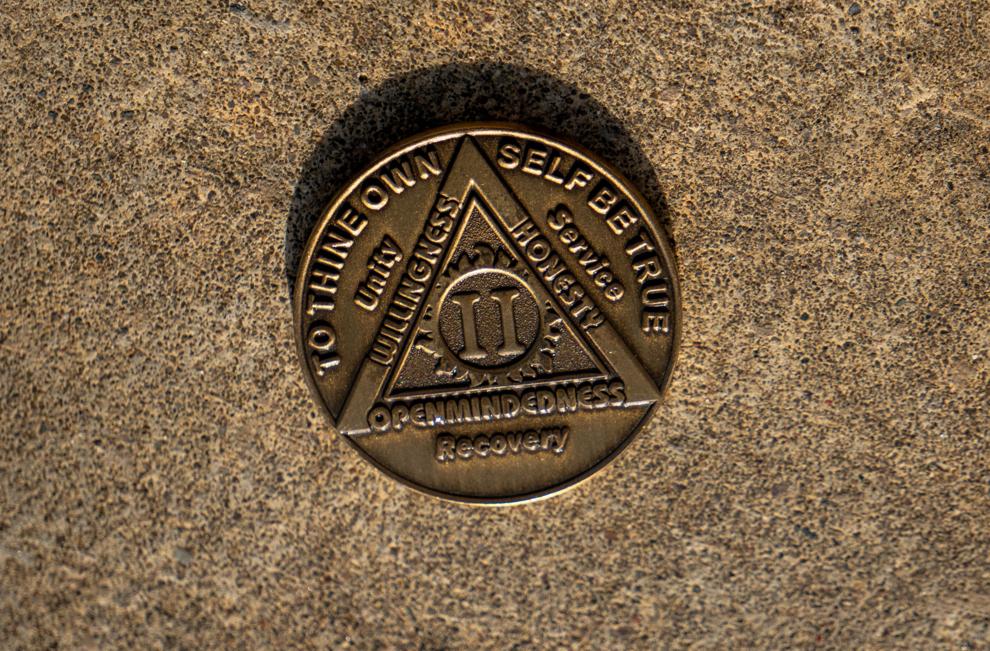 "Students experience in recovery is a little bit different because we're also dealing with the stress of school and being in an environment where drinking and using drugs is such a big part of college culture and also being young, it's like easy to say, 'Oh, this is like what everyone does in college like it's not a problem,'" Brown said. "It's easy to rationalize why what you're doing is okay and why it might not be as big of a problem as people might think."
"I've always been a super social person. So when I got sober, I was very isolated, and I didn't really know how to socialize without drinking, but then I realized that the CRC and travelers club was a whole group of people who, at one point didn't know how to socialize without drinking or doing drugs and that was really helpful."
I have had a similar feeling while attending WSU. While I love my normie friends, sometimes they accidentally exclude me from things. When you don't drink or do drugs people don't usually invite you along to do them with you, or invite you to parties.
WSU students would benefit from having a program similar to that of MSU and U-M but there have been hang ups with administration while trying to start one, Brown said.
"I talked to one of my program directors, and I explained the importance of having a collegiate recovery community," Brown said. "I explained how, like hearing our dean of students say that opioid and alcoholism and all of that is not a problem at Wayne State, like really planted something I've been thinking about for a while and it just like really fired me up."
I love Wayne State and our campus community. But I feel as though this opportunity[ for growth has not had enough action. We have plenty of recovering students at Wayne State. I deserve to have a community here, and so does the rest of the recovering addicts that go here.
Cover photo by Quinn Banks