A student prankster's tweet was no laughing matter to Wayne State Police Department.
Kelvin Selegean, a junior and president of the Wayne State Squirrel Watching Club, tweeted that he would "Dump a bunch of Kool-Aid packs into the fountain on campus," — referring to the fountain in Gullen Mall  — if he received at least 69 retweets on Aug. 31.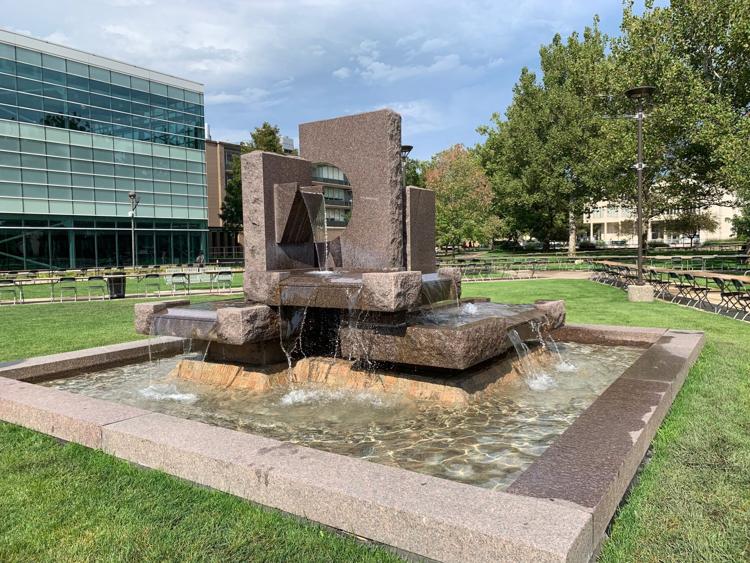 The tweet received 221 retweets and 466 likes. He said the tweet was intended as a joke, but WSU police requested he delete the post out of concern for copycat behavior and potential damage to the fountain, Ted Montgomery, associate director for WSU's marketing and communications, said.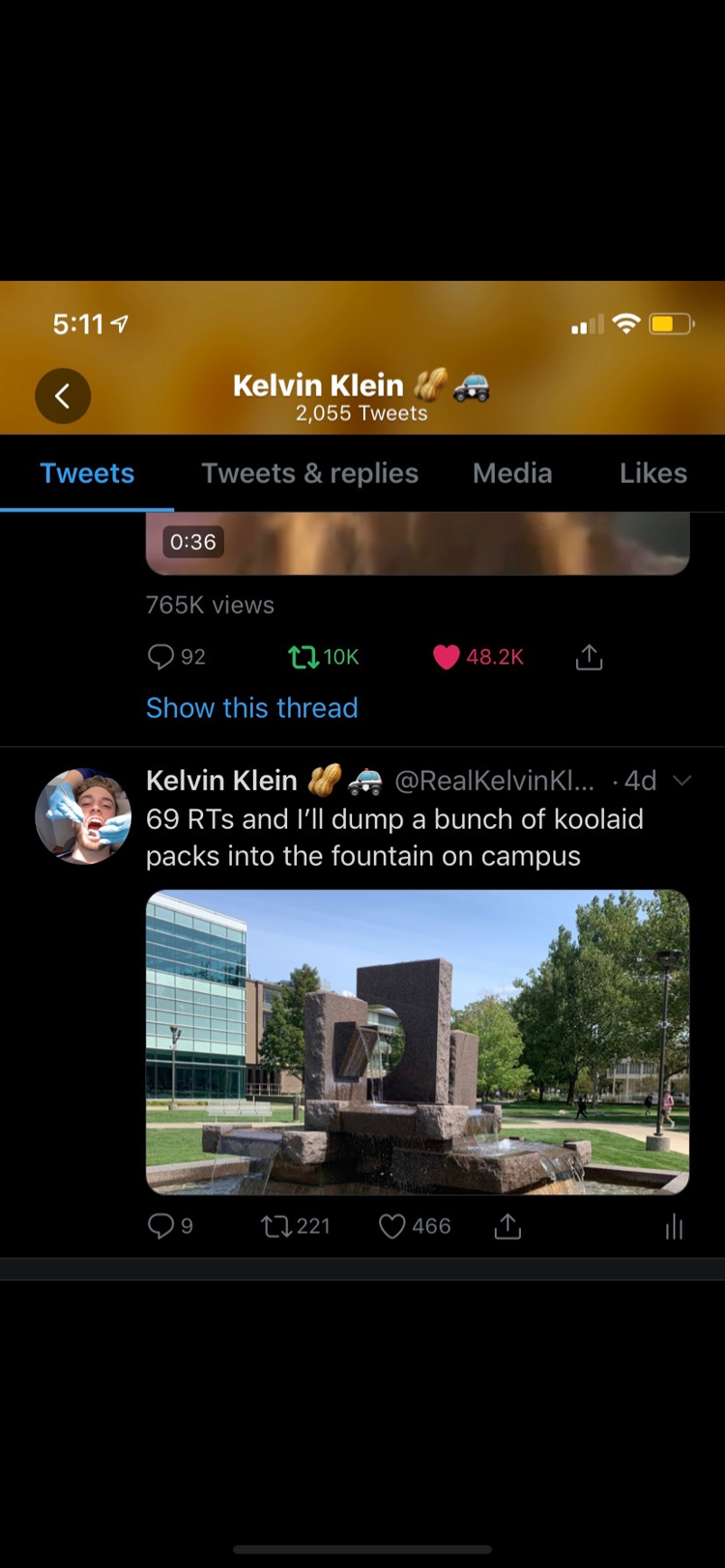 Selegean said a Twitter account, @dzarrieff, sent him a direct message on Twitter telling him he needed to reach out to WSU Police Department about "your threat to our infrastructure," referring to his tweet.
The account belongs to Lieutenant David Zarrieff of WSUPD, according to Chief Anthony Holt. 
The perceived threat would damage the fountain's complex filtration systems, said Montgomery. 
"If you encourage students to deface or damage property on campus, there will be repair costs, and they will be asked to pay for that," he said.
Montgomery said Selegean could've been charged with a misdemeanor depending on the costs to remediate the situation.
Selegean met with Lt. Zarrieff on Sept. 3 about his tweet.
According to Selegean, Lt. Zarrieff told him they take "Threats like this very seriously," and that "Small pranks can have big consequences later on in life." 
Selegean said Lt. Zarrieff gave him a paper with information about the law of inciting a riot and if someone else were to do something to the fountain, he could be held accountable for it.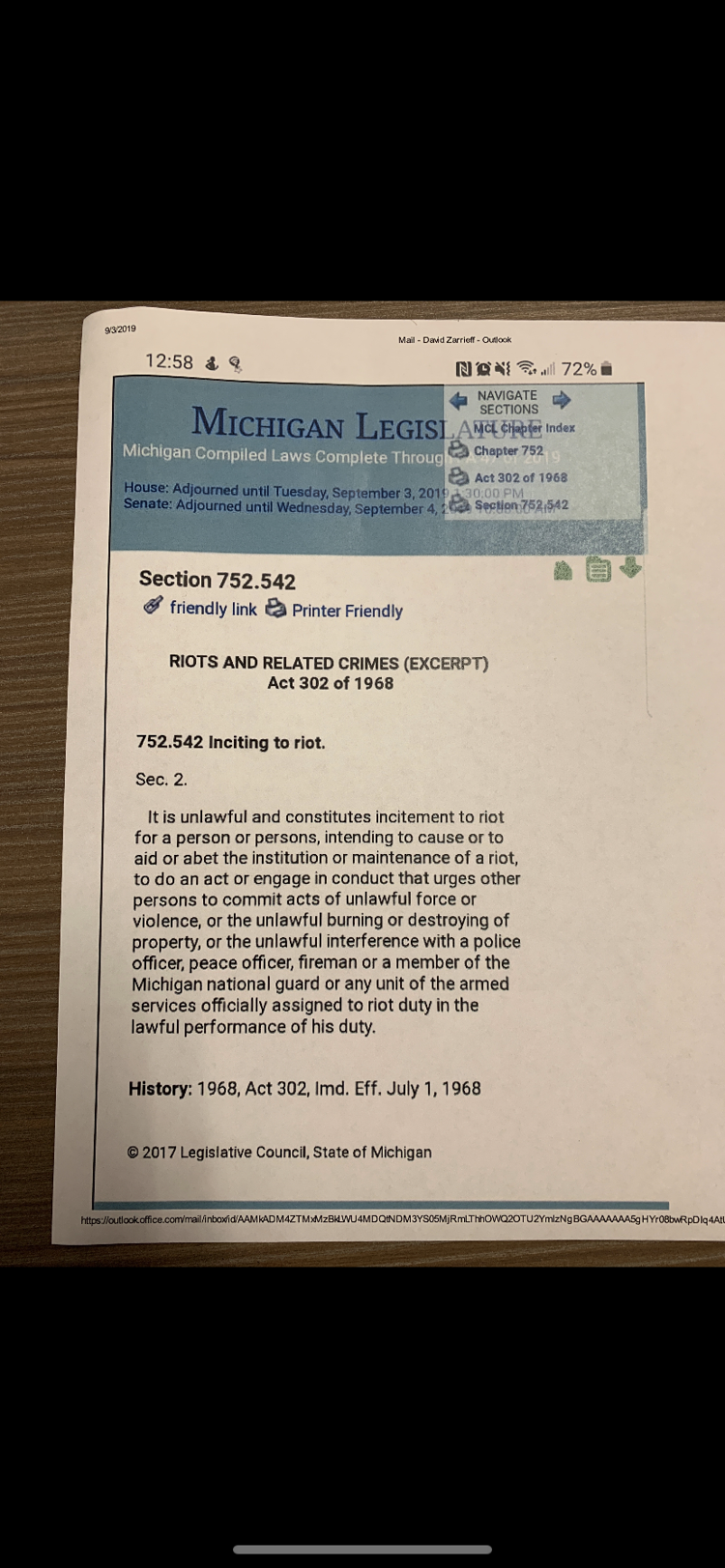 Dean of Students, David Strauss, said he spoke to Selegean Sept. 2 and recommended he take down the tweet and send out an apology. 
He said he was notified of the tweet and contacted Selegean shortly after finding it.
"I had received a communication that this tweet had been posted and was noting possible damage to WSU property and we started investigating it and saw the tweet," he said.
Steven Pecic, senior director of WSU's facilities, operations and maintenance, tweeted at Selegean, hoping he wouldn't put Kool-Aid in the fountain because of the costs it would take to repair the damage caused by the incident.
If prefer you didn't, because my staff work hard to keep it running for all to enjoy and it's the President's favorite fountain. Hate to be the downer, but the damage would be in the thousands, and we already have budget upkeep issues.

— Steven D Pecic Jr (@DetrArchy) September 1, 2019
Pecic told The South End he believes the tweet was innocent and appreciates Selegean's "well-crafted" apology. "I think it all worked out in the end," Pecic said.
Selegean deleted the original tweet and tweeted an apology on Sept. 2, and thanked WSUPD and staff for their hard work around campus. 
Hey everyone that koolaid thing began as a joke and would be considered vandalism, and I'm here to finish my degree not cause problems. My apologies to WSU staff, Police department, and anyone else affected by my joke. Thanks for keeping campus safe, clean, and running smoothly

— Kelvin Klein 🥜🚓 (@RealKelvinKlein) September 2, 2019
Carmen Nesbitt is a coresspondent for TSE. She can be reached at carmenes@wayne.edu
Graphic by Guneet Ghotra. She is the graphic designer for TSE. She can be reached at fz8387@wayne.edu