Wayne State football opened its conference schedule with a 24-20 win over Saginaw Valley State University — ranked 25th in the Division II national poll — at Tom Adams Field on Sept. 28.
WSU scored on its opening possession as senior quarterback Dakota Kupp scored on a 14-yard touchdown run to give the Warriors a 7-0 lead.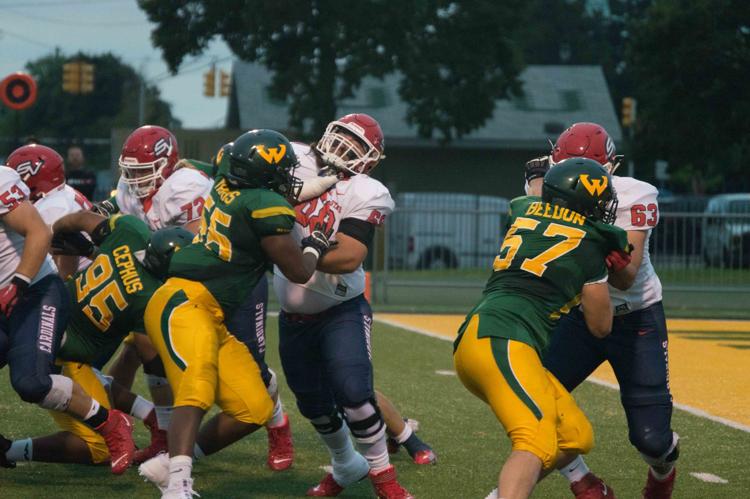 After a Cardinals turnover on the ensuing possession, WSU added to their lead the next time they had the ball. Freshman kicker Niccolo Seilo hit a 22-yard field goal to extend their advantage to 10-0. 
WSU added more points late in the first quarter as senior linebacker Leon Eggleston returned an interception nine yards for a touchdown to push the lead to 17-0, which would be the score after the opening quarter.
The second quarter saw both defenses control the action with two SVSU field goals accounting for the only points in the period. WSU would take a 17-6 lead into the intermission.
The Cardinals ran for an 83-yard touchdown on the opening play of the second half to cut their deficit to 17-14 with 14:41 left in the quarter.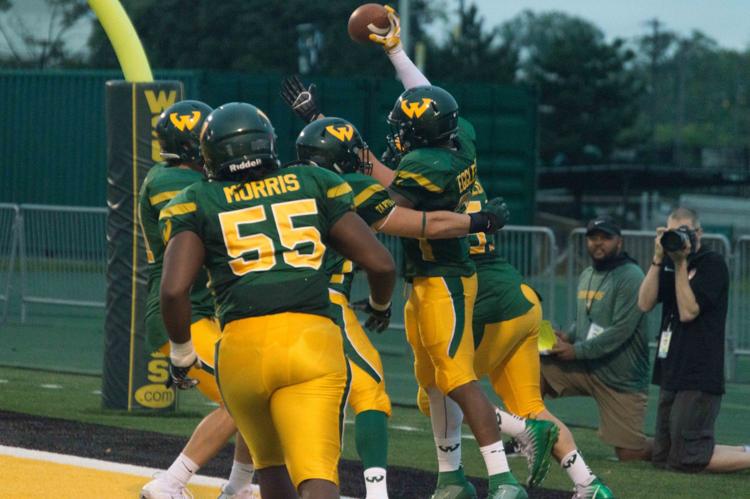 Just as they did on their opening possession of the game, WSU found the end zone with its first possession of the second half, as senior running back James Hill's three-yard touchdown increased WSU's advantage to 24-13. 
Neither team was able to muster any additional offense in the period, as WSU would take a 24-13 lead into the final quarter.
SVSU opened the fourth quarter with a two-yard touchdown run to pull to within 24-20. After WSU was forced to punt on its next two possessions, SVSU used a 19-yard punt return, a completed pass and a WSU personal foul penalty to drive deep into Warriors territory in an attempt to take the lead. 
After losing 13 yards on first down and gaining one yard on its next two plays, SVSU attempted a 41-yard field goal that was blocked, allowing WSU to maintain their lead. 
WSU forced the Cardinals to punt on their final possession of the game and used two first downs to run out the clock and seal the win. 
For the game, Kupp completed 10 passes and threw for 144 yards, while graduate running back Deiontae Nicholas led the ground attack with 62 yards rushing. Hill's touchdown made it nine consecutive games where he has scored a touchdown.
WSU improved its record to 2-2 (1-0 GLIAC) on the season with the win. The victory was WSU's first win over a ranked team since defeating 13th ranked Carson Newman in 2014. 
WSU returns home for its annual homecoming game versus nationally ranked Ferris State University Oct. 12.
---
Matt Williams is the sports editor of TSE. He can be reached at mattmwilliams86@gmail.com. Cover photos by Jonathan Deschaine, he can be reached at Jonathan.Deschaine@gmail.com