A sewing machine, a 3D printer and a virtual reality game — some of the items that Wayne State's new makerspaces offers to students.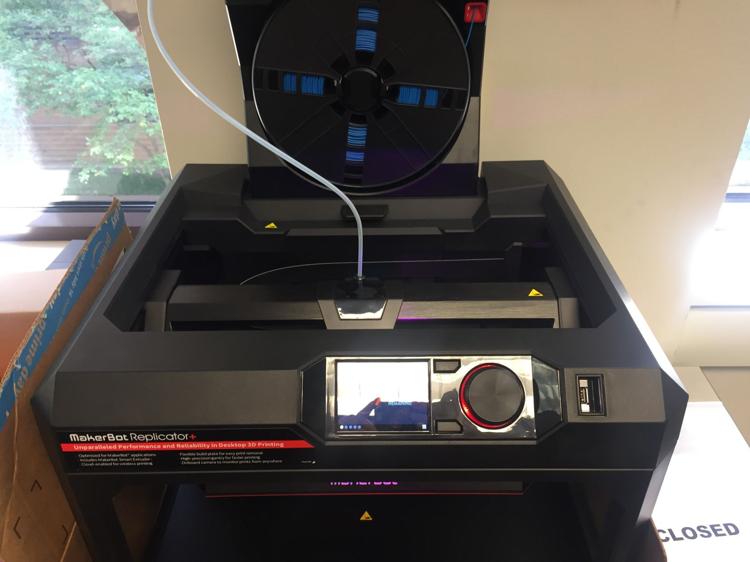 WSU hosted an open house for the newest addition to the Undergraduate Library on Sept. 18. Shelby Fox-Purrier, a graduate assistant for the makerspaces, said these rooms provide anyone with a free outlet to unleash their creativity.
Makerspaces are collaborative work areas, usually in schools or libraries, that provide the community with free resources to invent, socialize and educate.
Fox-Purrier said makerspaces have been prevalent in libraries for more than six years. It took a year and a half, and hard work to finally convince WSU to build a makerlab, he said. He hopes that the open house will help spread the word about this free resource so that more students can learn and use it.
"Engineering students get access to 3D software and 3D printers. But engineering students are not the only ones who have ideas — this place is for everyone," he said. "We are here to enable students in whatever their ideas might be despite their major."
The two makerspaces in the UGL are called the Vault and the Bunker. Head librarian of the makerspaces, Damecia Donahue, said the spaces are almost overwhelming because the opportunities to create are endless.
The Bunker contains a 3D printer, which students can design with for free, as long as it's under a certain size. Students have created skull sculptures, lightsabers and even toothbrush holders.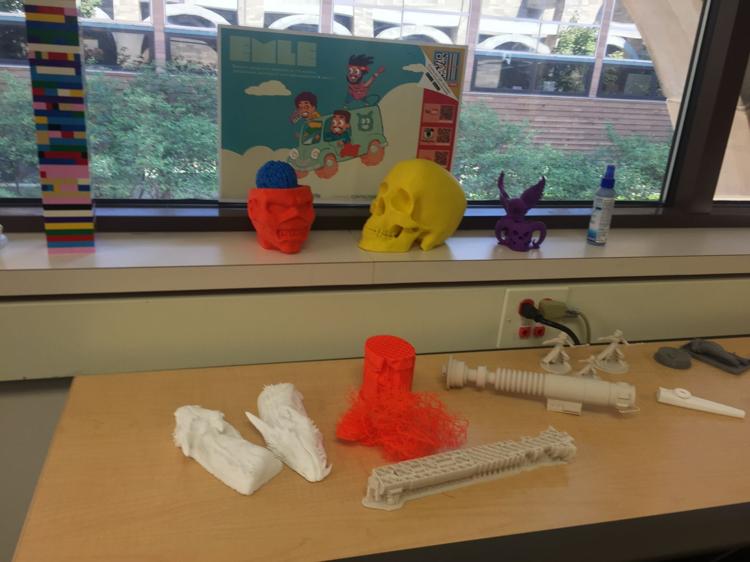 "We have photography software, gaming software, virtual reality — basically anything that you need," said Donahue.
Unlike the Bunker that is more of a collaborative workspace, the Vault is more of an independent workspace. The Vault provides students with physical tools to create with such as craft supplies and sewing equipment.
Despite the hard work and effort that went into this project, Fox-Purrier said that the spaces do not have a stable budget.
"We literally just have to ask for money and hope that the university gives us things we need for operation," he said.
"This space was needed and people have been waiting for this," said Donahue.
She added that she wants people of all majors to use the space and to create with each other.
"This is a free thinking space where people can come together and just create and do stuff."
Jordan Candie, a biology student, said, "The space was amazing. I just happened to walk in to check it out."
He said he plans to come back and wants to 3D print a shoe.
"I think that this space will add a lot to Wayne," Candie said. "It's a cool idea where people can just come together to create." 
The makerspaces are open Monday through Thursday from 9 a.m. to 6 p.m. and Fridays from 9 a.m. to 7 p.m.
They are located on the second floor of the UGL in the back of the collaboration commons.
"We're kind of in a crappy and small spot right now, but we have plans to expand and improve," Donahue said.
---
Slone Terranella is arts and entertainment editor of The South End. She can be reached at gh7510@wayne.edu.