Wayne State School of Medicine officials deny a cheating scandal, but emails obtained by The South End reveal multiple officials discussing an "electronic cheating network" and what can be done to "cut down on cheating," according to a South End investigation.
The newspaper's findings, based on emails obtained through the Freedom of Information Act April 1 between medical school officials, contradict a dean's earlier assertion that no cheating is going on.
The South End received an anonymous tip Nov. 6, 2018 regarding the presence of widespread cheating among second-year medical students. School of Medicine Assistant Dean Matthew Jackson denied such claims Nov. 14, 2018.
"What you're hearing about there being a number of cases (of cheating) is false," Jackson told The South End November 2018. "I would absolutely not say there's a cheating ring going on — there's nothing to verify that."
Jackson is responsible for the academic curriculum of first and second-year medical students. His colleague, Assistant Dean of Continuous Quality Improvement and Compliance Jason Booza, is in charge of administering tests for all medical students, Booza tells The South End.
School of Medicine Assistant Dean Christopher Steffes emailed Booza Oct. 25, 2018 praising a presentation Booza gave to medical students, which addressed academic integrity.
"The tough question afterwards was 'if you know who they are, why not expel them now?' The answer is of course due process and evidence, but most will figure this out when they think through it. I wonder if the suspects were there?" the email from Steffes states.
Booza responded: "As for them being in the auditorium. Absolutely. I made sure that I looked them directly in the eye as I mentioned their method of cheating."
Booza told The South End in an April 8 interview that allegations of "irregular test-taking behaviors" involving a "very, very small handful of students" came from a combination of proctors, students and professors. Some of the allegations were "benign" or "misunderstood," he said.
"We had allegations, but I was never able to come up with any definitive proof," Booza said in the interview. "Even with these allegations being made, no, there isn't a cheating network."
Jackson emailed multiple course directors on Oct. 19, 2018 writing, "There have been a number of year 2 students step forward (sic) with complaints of cheating."
In the same email, Jackson describes the methods that students are suspected to be using to cheat, which include the use of apps that "can be programed (sic) to delete all content after 24 hr. so there is no electronic trail." He also mentions cheating "occurring in the testing room" and via "cross-talk between exam periods."
"Unfortunately the culture prevents students from reporting specific individuals, even anonymously, out of fear of retribution during med school and into their career," Jackson wrote in the email. "Please feel free to have an email discussion with the group. It can start with what the hell is going on with these future doctors. I assume that this issue is not restricted to our medical school."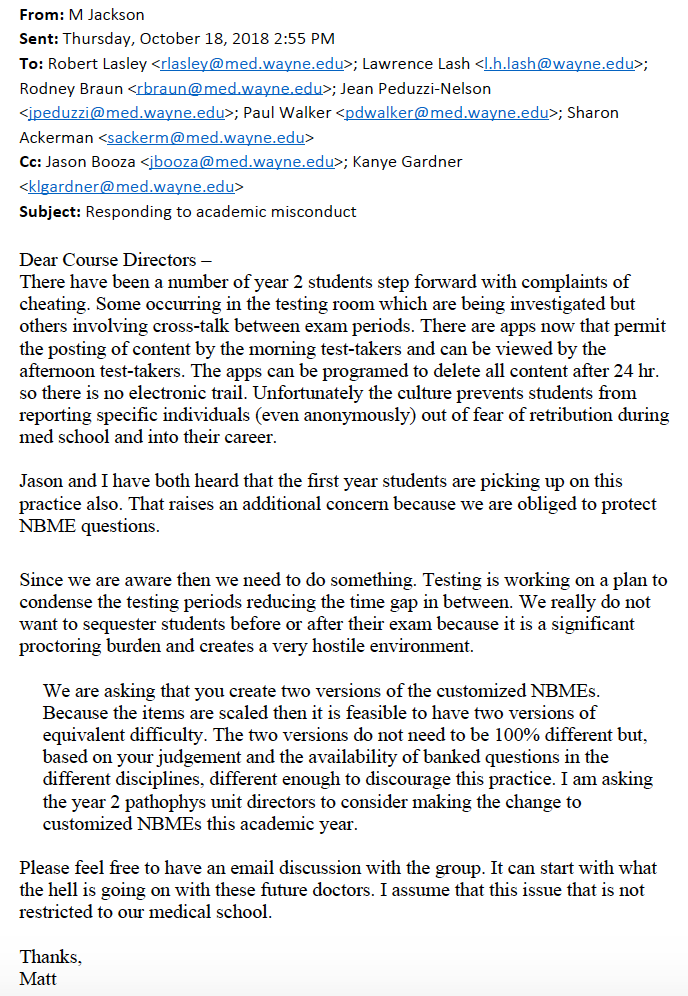 In a Nov. 15, 2018 email to a test proctor, Booza said, "I send out (sic) an email several months ago related to changes in proctoring. These changes are necessary to cut down on cheating in the class."
In the email, Booza instructs proctors to remain vigilant, writing: "Our most recent case (of cheating) was caught by just standing in the back of the room. Proctors are not to be checking emails, watching videos, reading books, ect... (sic) while proctoring. Having proctored many exam (sic) myself, I understand the tedious nature of the job."
School of Medicine Assistant Dean Margit Chadwell declined a request for interview in November 2018. Vice Dean of Medical Education Richard Baker did not respond to requests for comment in November 2018 or April.  School of Medicine Dean Jack Sobel's office, on April 3, said he "has absolutely no information on the subject matter." Jackson did not respond to a request for a second interview April 2.
Several medical students refused to be quoted, citing fear of retribution.
In November 2018, Jackson told The South End: "You know every school — every university — is going to have issues, but that's not something that the school or I hope your newspaper would want to put out there and print.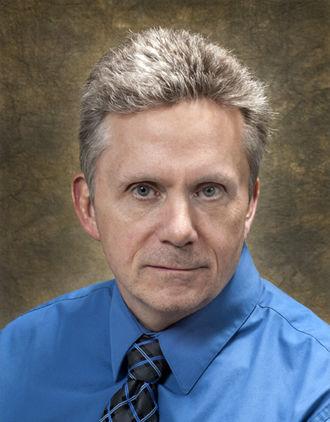 "If you let me know anyone who has approached you, I'd like to know who that is. If there is any second-year medical student communicating this information to you, they should not be doing that. Those students are misrepresenting the med school.
"If students are upset that the administration is not handling something appropriately, there are appropriate ways for them to be heard. Running to a publication is not appropriate, it's completely not appropriate. If The South End chooses to pursue this, put this in any kind of print and misrepresent something at the medical school that could be damaging, then we would consider that very unprofessional on your part."
Policy changes
As a preventative measure against potential academic misconduct, Booza said, changes in testing procedures were implemented fall 2018.
One of these methods includes the sequestering of the morning testing group until the afternoon group begins testing, Booza said.

Booza told The South End he doesn't know if sequestering was successful in decreasing the number of "irregular test-taking behaviors" committed by students.
"I think there's more awareness around the issue. So, it's a question of whether it was the actual sequestering that made a difference or just being so open and transparent with the students about this," he said. "I still get allegations, and I had allegations since (sequestering began) and none of them panned out."
Booza released a public online form Oct. 22, 2018 that allowed medical students to confidentially report "irregular test-taking behaviors."
The form defines irregular test-taking behaviors as "all actions or attempted actions on the part of a student that would or could subvert the examination process." According to the form, examples include but are not limited to:
Taking photos of test materials;
Theft of examination material;
Seeking and/or obtaining specific information about the content of an examination from another student;
Impersonation of a student or engaging a proxy to take the examination;
Failure to report suspected or actual irregular test-related behavior or cheating of fellow students.
The form "wasn't really that successful," Booza told The South End in April.
"It was alleged that students were uncomfortable coming to us (with allegations). That had never been my experience, but we thought to give them another venue if there was anything going on," Booza said. "Since we put it out, we have gotten very little."
In a Sept. 17, 2018 email to all second-year medical students — the class of 2021 — Booza encouraged students to come forward with allegations.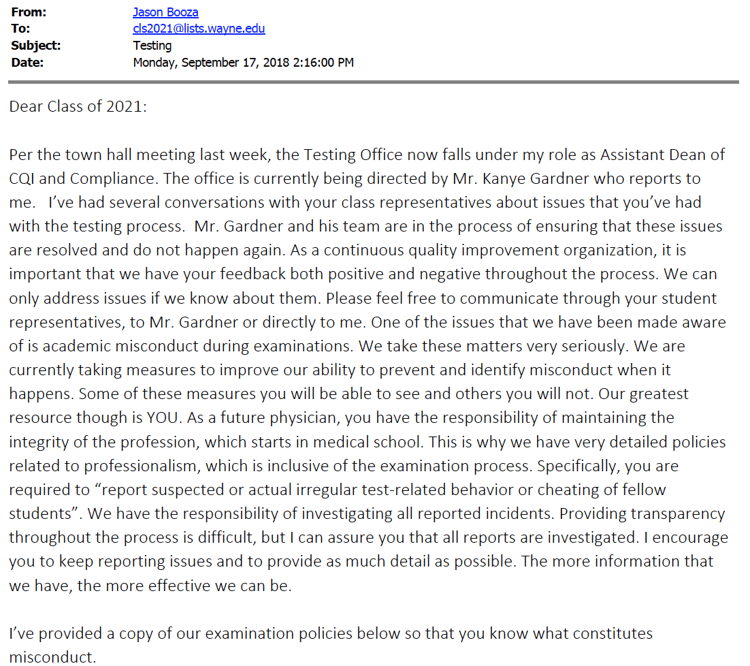 "Our greatest resource though is YOU. As a future physician, you have the responsibility of maintaining the integrity of the profession, which starts in medical school," Booza wrote.
Difficult to prove allegations

In April, Booza told The South End there were zero suspensions or expulsions related to cheating in the School of Medicine.
While no incidents of irregular test-taking behavior resulted in suspensions or expulsions, Booza said, each allegation is investigated independently.
"I can't divulge all the methods we use to investigate, but each and every case — each allegation — gets investigated no matter how it's reported," he said. "We have an obligation to the entire student body and the profession as a whole to take everything seriously."
The process to formally confirm specific instances of academic dishonesty can be complex, Booza said. The investigatory procedure can include review of video and bathroom sign-out sheets, as well as interviews with tipsters, exam proctors and students accused of exhibiting "irregular test-taking behaviors."
An example of this procedure in practice is described in a Nov. 1, 2018 email from Booza to School of Medicine Director of Continuous Quality Improvement Kanye Gardner. In the email, Booza requested a spreadsheet of a specific student's restroom breaks during exams and videos of the student while testing. He also sought a report of another student-in-question's seating history during exams.
Booza tells The South End all medical school exams are computerized and video recorded; each testing room has one proctor.
Despite garnering and reviewing the material Booza requested in the email to Gardner, Booza tells The South End it was inconclusive and did not lead to disciplinary action. Gardner declined comment April 2.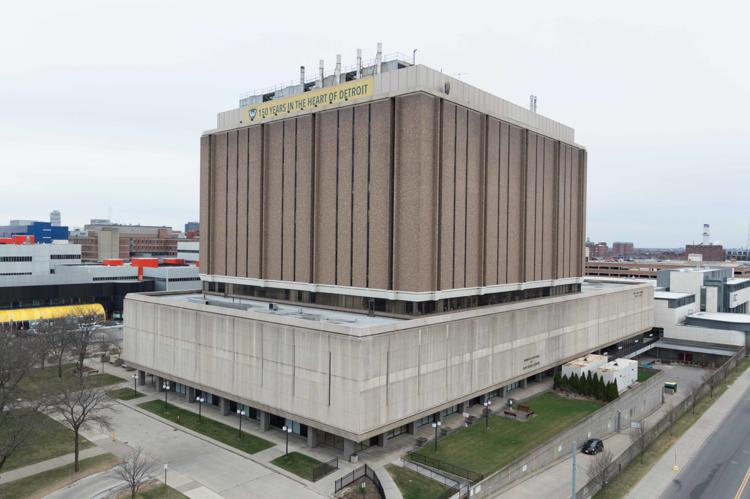 A School of Medicine course director — whom The South End chose to leave anonymous — emailed Booza Nov. 12, 2018 regarding "an electronic cheating network," writing: "As we noted with the electronic cheating network that seemed to be developing in this class, the fact their attendance at lectures was markedly less than in previous years, and the markedly diminished participation in Canvas Discussion...there seems to be something very different, not in a positive way, with the Class of 2021."
Booza told The South End that the professor's observations are something "we have every year with medical students."
"They're more disengaged, they'd rather learn from home, stream lectures — you know, kind of do the distance-learning models. It can rub faculty the wrong way. I think (this professor) is conflating two different things that are completely unrelated, because faculty talk about that every year."
Booza told The South End he emphasizes due process and said, "There's not a cheating scandal…let's not turn this into something it's not.
"I have to balance the process with student rights. It would be very unprofessional of me to accuse students of cheating (without solid evidence)," Booza said. "It's a very interesting position we are put in."
Accreditation process and its impact

WSU School of Medicine received full accreditation by the Liaison Committee on Medical Education in 2017.
The accreditation status of a medical school is determined by its performance in accordance with the LCME's 12 standards and 93 elements, said Robert Hash, assistant secretary at LCME's Chicago office.
In 2015, WSU School of Medicine was one of eight medical schools in the U.S. to be placed on probation by the LCME due to multiple standards violations, including insufficient recruiting of minority students and lack of independent and active teaching in the school curriculum, according to Crain's Detroit Business.
When the LCME is deciding whether to challenge a school's accreditation, it evaluates the school's performance against all LCME standards, Hash said.
"Usually if it's one issue in isolation, the LCME doesn't jump out and try to affect the accreditation," Hash said. "First, they ask the school to take immediate action to fix the problem."
Widespread academic dishonesty, exclusively, doesn't have the ability to impact the worth of a medical degree from a specific university, Hash said.
"The only way the value of the degree would be affected is if the LCME withdrew accreditation of the school," he said. "However, that would be an extreme step and quite unlikely to happen based on reported incidents of academic dishonesty — very unlikely."
---
Omar Abdel-Baqui is managing editor of The South End. He can be reached at gg6739@wayne.edu.
Miriam Marini is editor-in-chief of The South End. She can be reached miriammtse@gmail.com.
News Editor Slone Terranella contributed to this report. Cover photo by Jonathan Deschaine.