The Heart of Detroit Tuition Pledge gives Detroit residents, or those who graduated from a high school within the city, free tuition to WSU starting fall 2020.
To be eligible for the pledge, people must complete the Free Application for Federal Student Aid by March 1, must be admitted to WSU as a first-time, full-time freshman in fall 2020 or after and must be living in Detroit. 
To remain eligible, students must be enrolled in 12 credit hours or more per semester and meet all satisfactory academic progress requirements and pass at least 30 credits per academic year, according to the pledge's requirements.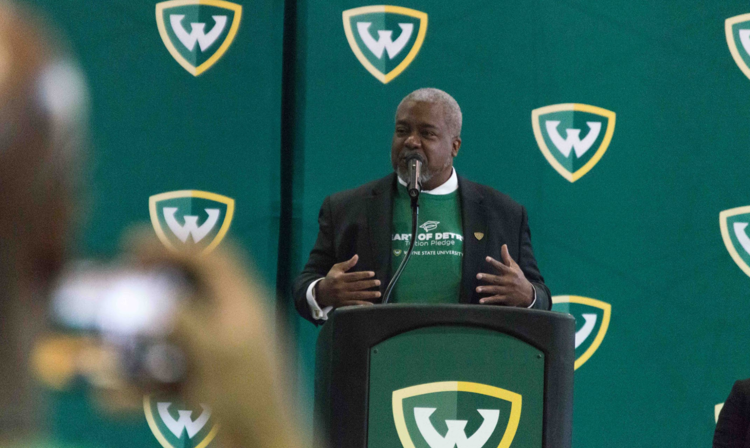 "The Heart of Detroit Pledge is our commitment to make Wayne State University affordable and accessible to anyone willing to work hard, to ask questions and to explore all that our great university has to offer,"  WSU Provost Keith Whitfield said.
The pledge doesn't cover housing, books, transportation and meals, according to a press release. WSU does offer emergency grants, housing scholarships and a food pantry for students who may need the resources.
The funding for each student will depend on their FAFSA and any outside scholarships the student receives, according to the press release.
"It's our latest commitment, to have on our campus, be a place that all can come and not only make their lives better, but the lives of their families, and the lives of the people in their community," Whitfield said.
President M. Roy Wilson said because of this initiative, every student in Detroit will be able to come to WSU tuition-free.
"The Heart of Detroit Tuition Pledge is proof, once again, that we never forget our mission to help all students succeed and we never forget about our own," he said. "Wayne State is your launchpad to wherever you want to go and whatever you choose to do."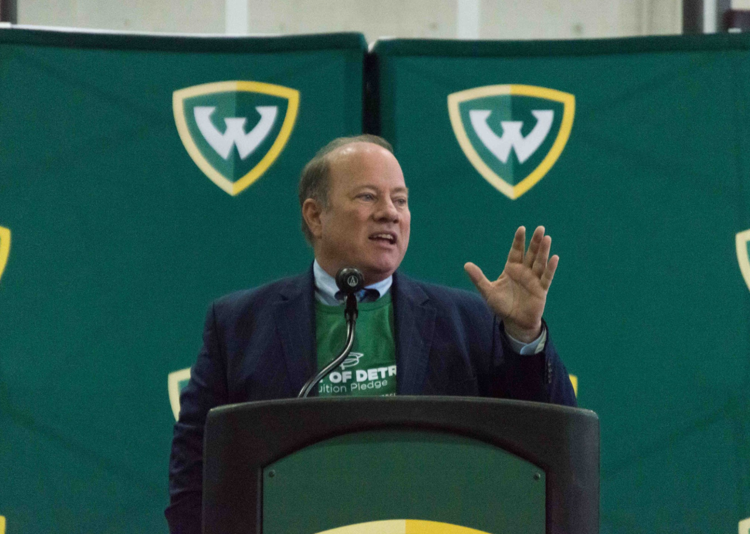 Mayor of Detroit, Mike Duggan, said this initiative is a "fantastic commitment from President Wilson and Wayne State University to help open the doors to a world-class education to even more Detroiters at a highly respected university, right here in their hometown."
Gov. Gretchen Whitmer said this is great on WSU's part to make education accessible for everyone.
"We know right now too few people can afford the skills they need to make a good living in this state, in this country," she said. "We have out-priced the ability to go on and get a post-secondary degree for so many people."
She said tuition has continued to "skyrocket" despite efforts to keep tuition affordable. 
"WSU's commitment today is such an incredible gift, such an incredible acknowledgment to the talent that is within this city to ensure that everyone has a real path to an opportunity to make a good living," Whitmer said. 
The pledge is a "last-dollar scholarship" — meaning after every student fills out their FAFSA, WSU will financially meet the remaining needs for the students with institutional scholarships and grants.
---
Susana is the managing editor of The South End. She can be reached at susana.hernandez@wayne.edu. 
All photos, including cover and teaser, by Jonathan Deschaine. Jonathan is the multimedia editor at The South End. He can be reached at jonathan.deschaine@gmail.com