Wayne State University students can take a break from classes and play video games at the esports lounge in the lower level of the Student Center that opened on Oct. 7. 
WSU originally announced the esports lounge's start of construction on April 3, but plans have been made for a few years. An increased desire within the student body to expand esports activities on campus prompted the lounge proposal, said Andrea Gerber, WSU director of Student Center Services. 
"It was really brought up in general because of the demand from students around esports. So we saw an increase in esports related to student organizations," Gerber said.
Plans were already in progress to construct the lounge long before the COVID-19 pandemic, Gerber said.
"It's a very long process to get anything built like this. Way before COVID, years before COVID, like probably I think a year and a half before COVID even happened is when this started," Gerber said.
Then provost, Keith Whitfield, asked Gerber's boss if there was a location available in the Student Center for the esports lounge, Gerber said.
"There was an original location potentially looked at over in the libraries and that didn't necessarily come to fruition," Gerber said. 
With students' growing demand for esports, staff included cost and accessibility factors in the decision making process for construction, Gerber said.
"Structurally we didn't have to do a lot to make the facility, so that location was picked due to cost because it was the lowest expense location that we could find and that it was already an esports themed area on campus," Gerber said.
COVID-19 restrictions led to WSU closing the Student Center to the public in March, putting lounge construction on a pause. Construction was eventually able to resume in anticipation of the building reopening.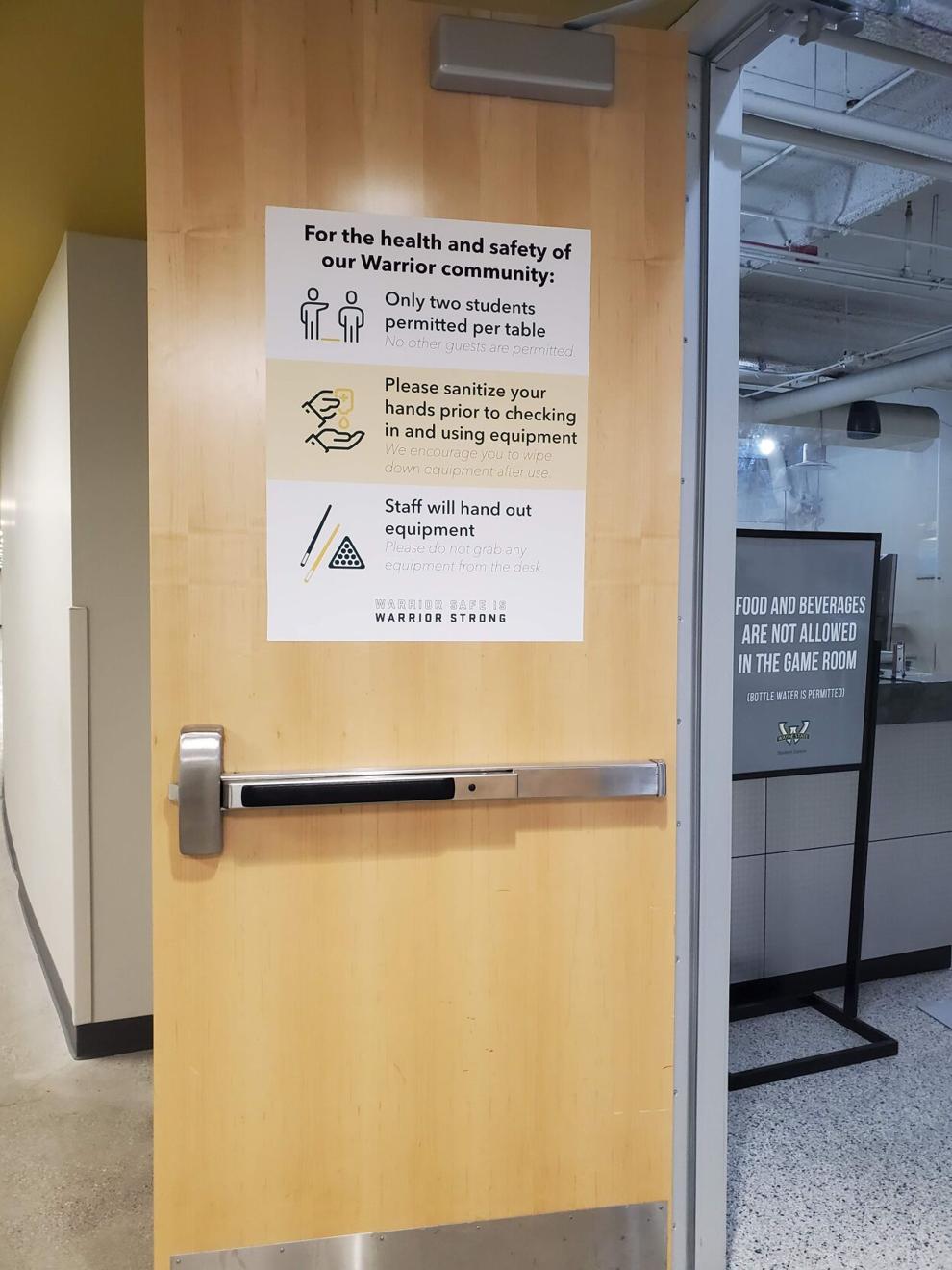 Melanie Stawkey, WSU Intramurals, Club Sports and Outdoor Recreation supervisor, said she believes the lounge has a positive impact on  the WSU community.
"I think the esports lounge seems like a great opportunity for students interested in esports to create and build community on campus," Stawkey said.
The lounge is more than just gaming for many WSU students, said Kahlid Ali, WSU public health major.
"The esports lounge provides a break from school," he said.
Students can play Apex Legends, Call of Duty, Rocket League and other games in the lounge. Still, Ali said he would like to see more games available on the computers, even games that aren't esports-themed. 
As a PC enthusiast, Ali said he appreciates the lounge's state-of-the-art gaming technology. The main reason he comes to the lounge is to play on a more modern computer, with better graphics, than his own computer.
"It's a stress reliever from school and a good way to build the community that exists," Ali said.
---
Victor Jackson is a contributing writer for The South End. He can be reached at hf3252@wayne.edu.
Photos by Jenna Prestinizi, managing editor for The South End. She can be reached at managingeditortse@gmail.com or jennap@wayne.edu.