The weather has been chillier and that can only mean one thing: Basketball season is upon us.
The Warriors return to the court Nov. 9, when the men's team will visit Ohio Dominican.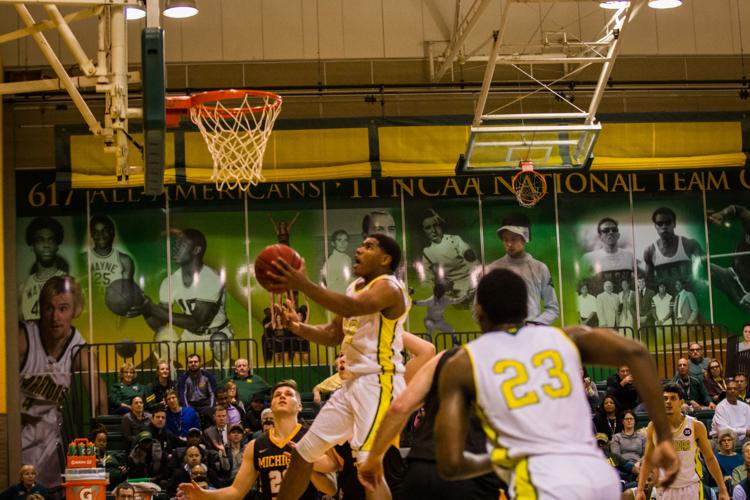 After winning the Great Lakes Intercollegiate Athletic Conference South Division and hosting a game in the conference tournament last season, WSU will look to senior Latin Davis and junior Karim Murray to lead the team early on, as it looks to replace four starters from last year's team.
Head coach David Greer said he hopes Murray and Davis will be more aggressive on offense this season.
"Karim and Latin often fit in with the older players ahead of them," Greer said. "Now they have to be more aggressive and attack (more) this year."
Despite being lower in the team's rotation his first two years on the squad, Murray said he knows it's his time to lead the team.
"For my first two years, I was behind a lot of those great players, but now it's time for myself, Latin and Darian Owens-White to step up and be leaders on this team," Murray said.
The GLIAC Preseason Poll had WSU finishing fourth in the GLIAC South Division — behind Ashland, Grand Valley State and Davenport, and tied with Saginaw Valley State.
Women Warriors
Last season, WSU's women's basketball — who open the season at home against Findlay University on Nov. 9 — finished 19–8, winning eleven more games than they did the previous year.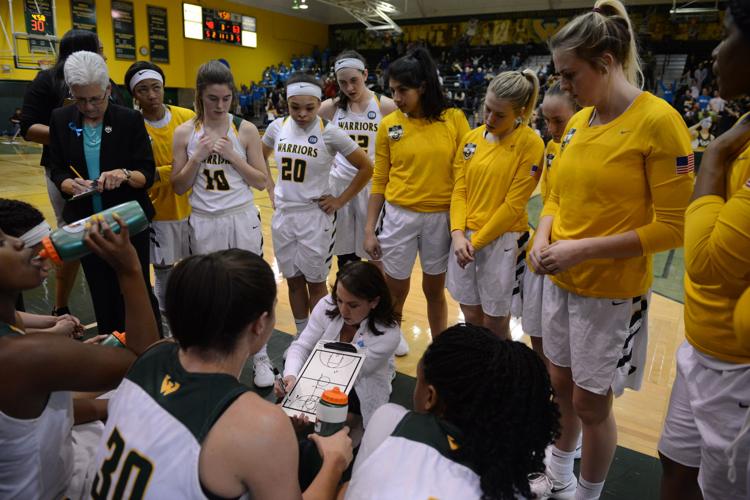 Despite losing their leading scorer, All-GLIAC First Team guard Shannon Wilson, WSU has ten returning players from last season's team.
The top returning players for WSU are junior guard Nastassja Chambers, who averaged 14 points per game last season, and senior guard Ja'Nae Williams, who led the team in rebounds with 6.9 rebounds per game and averaged 8.4 points per game.
Junior guard Alex Matus hit 37 three-pointers last season, increasing her three-point percentage by 30 percent from the previous season, and she was named one of the team's captains this season.
Matus said being selected as a captain was an honor.
"I'm honored that my teammates chose me to be their captain," Matus said. "This is a great group of girls and I think we can do some special things this year."
The team has four freshmen on the roster this season. Guard Alexis Miller and forward Sam Cherney are likely to see playing time early on.
Head coach Carrie Lohr said that the new players aren't looking to stay on the bench long and hope to crack the rotation.
"They are a class (that's) coming in hungry and want to get some playing time right away," Lohr said.
In Lohr's time at WSU, each of her recruiting classes have played in the NCAA Tournament — except this senior class, something Lohr says she hopes to change this season.
"I want to get these seniors a chance to play in the tournament, that is a big goal of mine," Lohr said.
After months of training, Matus said the team is ready to begin the season.
"We are really excited to get the season underway and look forward to everyone supporting us this season," Matus said.