This article originally appeared in The South End's Winter 2019 Back to School print edition.
Wayne State's 46-year-old Helen L. DeRoy Apartments — which some students say is riddled with structural, plumbing and sanitation issues — is set to be demolished summer 2019.
DeRoy Apartments resident Sudeshna Biswas, a doctoral biology student, says the building's poor living conditions caused her to contract infections. She says her room has leaks, black mold and strong odors.
"I knew about the leaking, but I didn't know about the black mold problem," Biswas said.
Biswas said there was mold in her bathroom the day she moved in.
"It eventually made me sick," she said.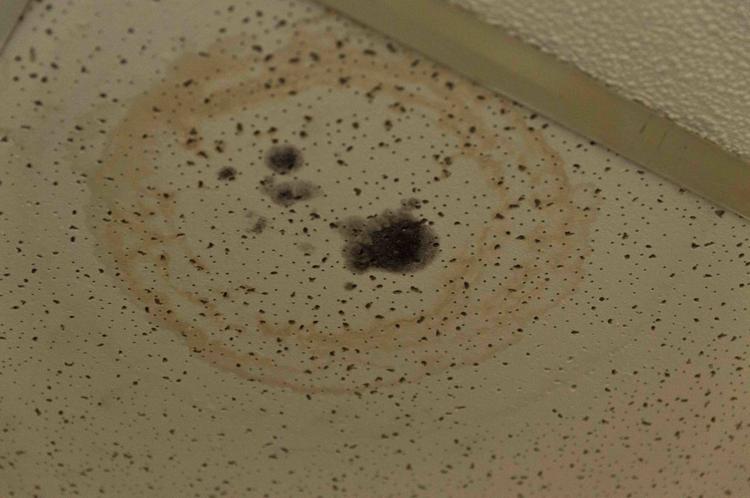 When she began to feel sick, Biswas said she contracted infections on her hands and went to the Campus Health Center for treatment.
"They said it may be because (my) environment is toxic," she said.
WSU Chief Financial Officer William Decatur submitted documents to the WSU Board of Governors on Sept. 23, 2016, stating: "Within a few years after completion of construction, the facade of DeRoy Apartments began to leak at numerous locations into student living spaces. It was eventually determined that a defective chemical additive used during construction was deteriorating the modular brick panels which cover the building exterior. A settlement was reached with the manufacturer and repairs were made, but the problem of leaks has re-occurred as the building has aged."
The water infiltration is caused by Sarabond, an additive used in concrete for brick paneling, said WSU spokesperson Ted Montgomery. Sarabond was found to weaken steel and deteriorate building structures and was used in about 2,000 buildings before it was discontinued, according to The New York Times.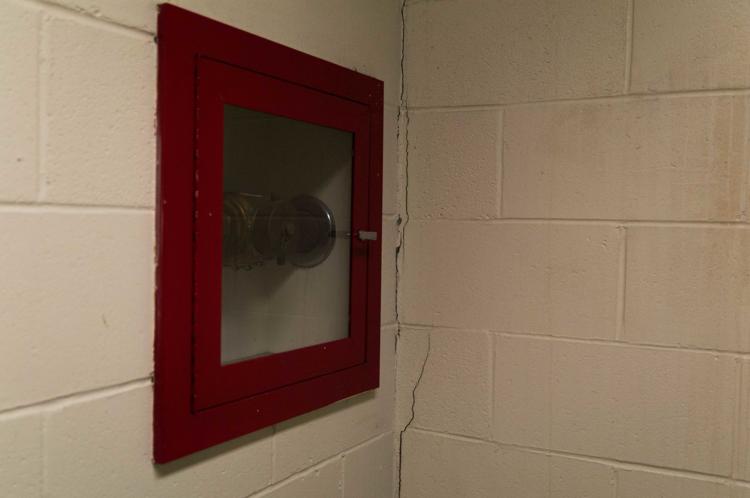 Repair issues are made on a case-by-case basis said Chris Rader, associate director of residential life.
"We try to fix problems when people have (them)," Rader said.
However, Biswas said work orders take a long time to be processed.
"If something happens, like clogging on the weekend — maybe on Friday — then we don't get any response until Tuesday," Biswas said. "Our kitchen sinks (were) clogged for like four days."
In Biswas's kitchen, there was plumbing work that needed to be done. During the repair, she said workers made a large hole but didn't close it up for two weeks. Biswas requested another work order once she began noticing pungent smells emitting from the open hole.
DeRoy Apartments resident and junior Jamell Morson said the building "has a ton of problems," and residents often submit work orders to no avail.
"I had to put in about 10 work orders to get someone to actually come to my dorm," Morson said.
Many DeRoy Apartments residents file multiple work orders and receive no responses — eventually giving up, Morson said.
"A friend has mushrooms growing out of her carpet (in DeRoy Apartments)," Morson said. "She said she's been trying to tell someone about them, but they haven't been doing anything, so she just lays paper towel over (the mushrooms) so nobody can see it."
Rader said it was made known to students that DeRoy Apartments possesses problems.
"In the housing application, it states that there are water leaks throughout the building," Rader said.
At the beginning of the fall semester, Biswas said DeRoy Apartment staff neglected to do an inspection of her room before she moved in.
Biswas said there was mold growing in her bathroom and a musty smell throughout her room. She said she attempted to take matters into her own by hands, removing the mold using bleach.
Biswas said she only lives in DeRoy Apartments "because rent there is cheaper than other places in Midtown."
Out with the old, in with the new
An overall condition assessment of DeRoy Apartments was completed in 2015. The report found the cost of modernizing and repairing the infrastructure of
DeRoy Apartments was higher than the cost of building brand-new apartments, Montgomery said.
"Funds have been spent over the years to update DeRoy and manage the water infiltration problem until 2015, when a decision was made to not spend further large expenditures in the building," Montgomery said.
The deterioration of DeRoy Apartments and the decision to build Anthony Wayne Drive Apartments are not connected, Rader said. The decision to build the Anthony Wayne Drive Apartments occurred due to student surveys and consultation from Student Senate.
"Market demand studies in 2014 and 2016 indicated that we had unmet demand for campus housing," Montgomery said. "The housing facilities master plan was the resulting plan to add, remove and renovate campus housing facilities to address that shortage."
Although construction of Anthony Wayne Drive Apartments will not be fully completed until June 2019, students were able to move into the new apartments for the fall 2018 semester, accommodating the need for on-campus housing, Rader said. Allowing residents to move in before construction is complete often happens with large housing projects, he added.
"Students wanted this type of housing," Rader said. "It's all about trying to meet student needs."
DeRoy Apartments will be closing its doors May 1, Montgomery said. Demolition of the building will start in late May or early June and will be completed by September.
---
Jack Filbrandt is arts and entertainment editor of The South End. He can be reached at jackfilbrandt31@gmail.com.