Wayne State students joined demonstrators in a protest against police brutality on May 29 in downtown Detroit.
The protest in Detroit was one of many held nationwide in response to George Floyd's death, who was killed by ex-police officer Derek Chauvin in Minneapolis, Minnesota on May 25.
The New York Times reports, "Mr. Floyd died after being handcuffed and pinned to the ground by an officer's knee, in an episode that was recorded on video by a bystander, inciting condemnation and protests."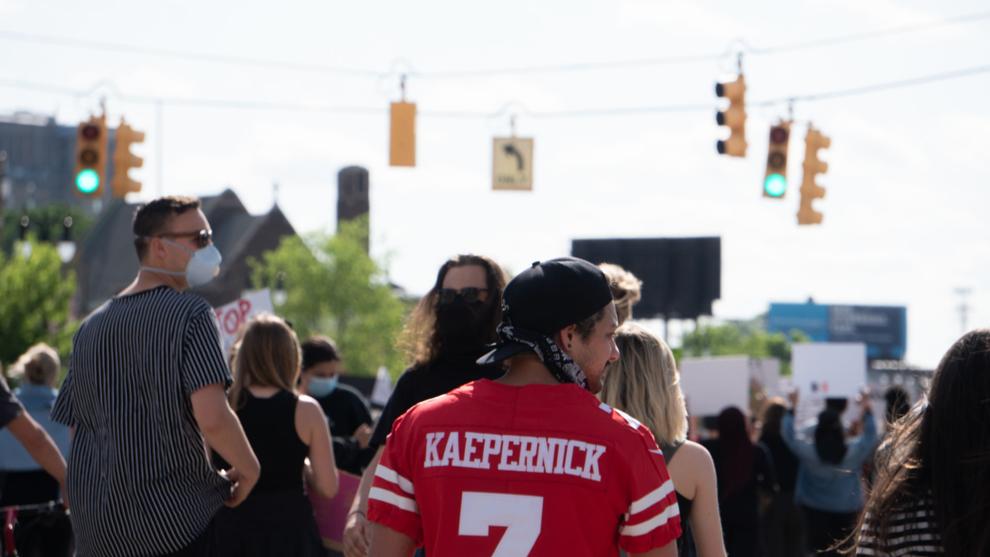 Junior film major Antonia Seegars said she attended the march to bring awareness to the deaths of black people.  
"I'm a black queer woman and I'm tired," Seegars said. "So I decided I needed to do something regarding the shooting, the killing and the murders of our brothers and sisters."
The protest was hosted by multiple organizations such as the Progressive Caucus of the Michigan Democratic Party, Occupy Detroit, Detroit Anarchist Black Cross, March for Black Women Detroit, Michigan United, Abolish ICE Detroit and Metro-Detroit Political Action Network.
According to the event description, the demands of the marchers were "Justice for Sha'Teina and Dan Grady. Release of non-violent prisoners due to COVID-19. Justice for George Floyd, freedom for the Los Angeles and Minnesota protesters." 
The description further called for the discontinue use of facial recognition technology in law enforcement, immediate termination for violent officers and to end mass incarceration.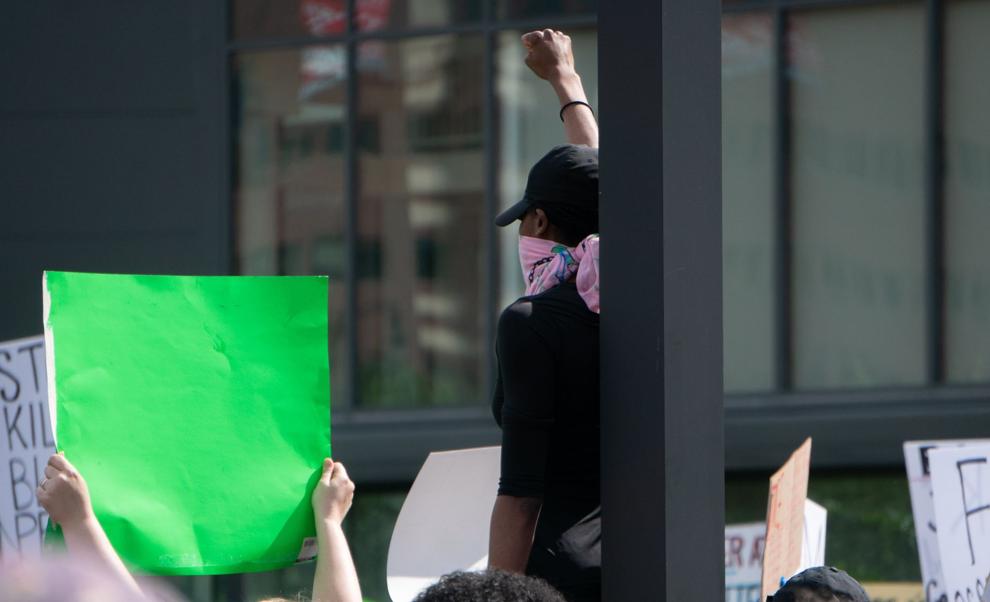 Seegars said she wants support for the black community. 
"We want our voices to be heard and we want people to be allies for us not against us," she said. 
President M. Roy Wilson responded to Floyd's death in an email on May 29.
"Yet again our nation is rising in anger and sorrow at another senseless death of a black man, this time due to brutality exhibited during an arrest," Wilson said. 
Wilson scheduled a virtual Zoom event to "support each other," during this time.
"As a black man, I have personally felt the sting of racism. Instead of feeling defeated by it, I have sought ways to stand up to it: by mentoring minority students, opening people's eyes to the benefits of diversity, and devoting my career to researching and addressing health inequities around the globe," Wilson said. "I do so because it helps others, and it gives me hope that our country will find a way to reckon with the urgent need for change in how we treat and support one another."
According to Mapping Police Violence, police killed 1,099 people in 2019 and 24% of those killed were black, despite making up 13% of the U.S. population.
Nicholas Beckley, senior media arts and studies major, said he attended the march to bring awareness to police brutality.  
"The rally was packed with people fed up with how this country treats the black community," Beckley said. 
The March Against Police Brutality's event page said, "This will be a non-violent demonstration featuring a formal speaking program, march and informal speak-out so that everyone in the affected communities has a chance to be heard." 
Beckley said the event featured speakers who had a history with police brutality.  
"People were gathered taking pictures of signs that were made. Later we listened to a Black mother whose son faced police brutality," Beckley said. "That was followed by an original Black Panther." 
Later that evening, Seegars said the march became aggressive.  
"It started off as a peaceful protest," Seegars said. "We started to head towards the police station and as the police started to come and protesters started to throw drinks and rocks at the police."
Beckley said during the protest, cop cars drove into the crowd, and one apparently ran over a protester's foot. This led to an uproar in the crowd. 
"This caused them to toss water bottles at the cop cars, as well as break out their back window," Beckley said.
The Detroit Free Press also reported that a protester's foot was run over.
Beckley said despite the aggressive moments of the march, it brought him joy to see the turnout within the city.  
"I think that the whole country has disrupted everything to show how fed up everyone is," Seegars said. "I've never seen so many allies stand up for us in times like this. I think the rally has successfully changed many hearts towards injustices like this." 
Metro Detroit Political Action Network released a statement regarding the violence encountered at the protest. 
"We brought over a thousand people and took the streets from Third/Michigan all the way to Midtown and managed to have an effective, non-violent demonstration," the group said. "Many who broke off from our demonstration (which ended at 6:45 PM) encountered heavy brutality from police. Based on videos we've seen, everything our speakers talked about came to pass."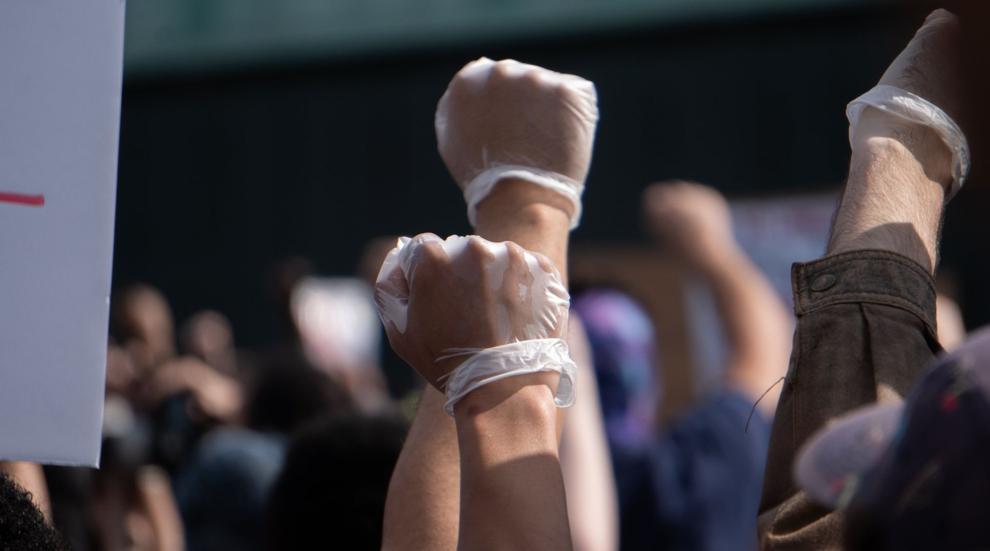 Metro Detroit Political Action Network said they want protesters who were arrested to be released. 
About 60 people were arrested last night, with a majority of them not residing in Detroit, according to The Free Press.
The Free Press reported a 21-year-old protester was shot and killed last night. Detroit Police Chief James Craig said the victim was shot after midnight.
WSU will be hosting a dialogue on June 5 via Zoom to mourn the death of Floyd and to offer the campus community a place of support. 
---
Jessica Taylor is a contributing writer for The South End. She can be reached at gp5272@wayne.edu.