Wayne State men's basketball will open the 2019-2020 season when they face Ohio Dominican University in the GLIAC-G-MAC Challenge at the Matthaei on Nov. 8.
While the team's two top scorers, senior guard Karim Murray and junior guard Darian Owens-White, return the team will have a different look to it as they welcome six new players to this year's squad. 
Murray said he embraces the possibility that he and Owens-White may see extra attention from opponents early in the season as the new players find their footing.
"This is my senior season. I have more than enough experience and I have no excuses to not go out there and play my best, and not know what to expect (while) knowing that we were big factors last season," Murray said.
Of the four transfer players that the team added in the offseason, head coach David Greer said Brailen Neely, who played at Oakland University, is most likely to contribute immediately.
"He'll play the point (guard position) and that will allow us to move Darian Owens-White off the ball a little bit," Greer said.
"He's gotta be able to come in and not miss a beat, but I think he'll be pleasantly surprised at the competition level (of) the GLIAC. He knows a lot of the guys, these are local high school kids, so I don't think he'll be totally shocked because he played against a lot of them in high school."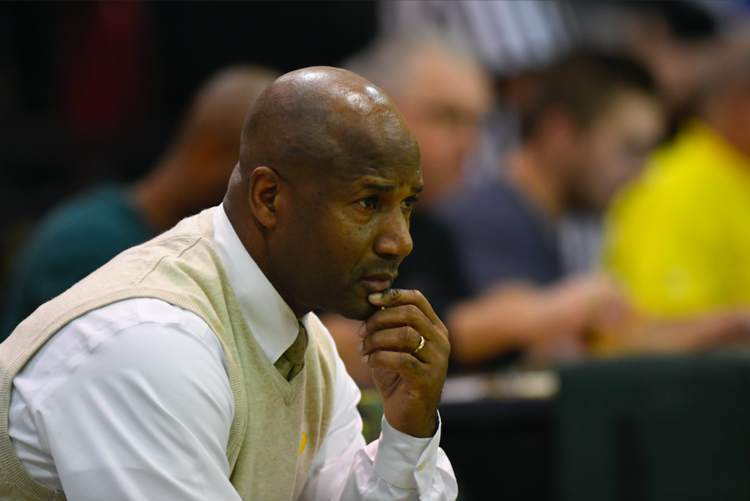 With the end of the charity exhibition game with University of Detroit Mercy, the team enters the matchup with ODU without game action versus an outside opponent. While Greer said that could affect the team early, he hopes the team's veteran players will be ready to carry the team.
"I anticipate that hurting us a little bit but we do have some veteran guys that have played against some outside competition and they just gotta be good to start the season," Greer said.
WSU was picked to finish sixth in the GLIAC South in the conference's Preseason Coaches Poll. Murray said the team hopes to catch the league by surprise this season.
"Teams don't really expect a lot from us knowing we only got pretty much two experienced players returning from last year," Murray said. "But we're definitely gonna (surprise) them because we have a lot of guys that have bought in and trust the process, and we have a lot of guys that love to win."
Greer said the formula for the team to be one of the league's surprise squads is pretty simple. Looking to conference opponent Davenport University, who won the conference's regular-season title last season, as motivation for this year.
"You gotta win all your home games and split your road games, and if you look at Davenport they probably did that, (so) I think if you take care of home and then you split your road games, at the end you'll be (in contention)." 
Cover photo courtesy of WSU Athletics
Matt Williams is the sports editor for The South End. He can be reached at mattmwilliams86@gmail.com