Student Senate hosted a town hall focusing on the improvement of student organization operations in regard to reserving Student Center rooms, allocating locker space and ordering food for events.
The Feb. 13 town hall was proctored by Student Senate President Stuart Baum and included a panel of Dean of Students David Strauss, Student Center Director Andrea Gerber and Associate Student Center Director Katie Beaulieu.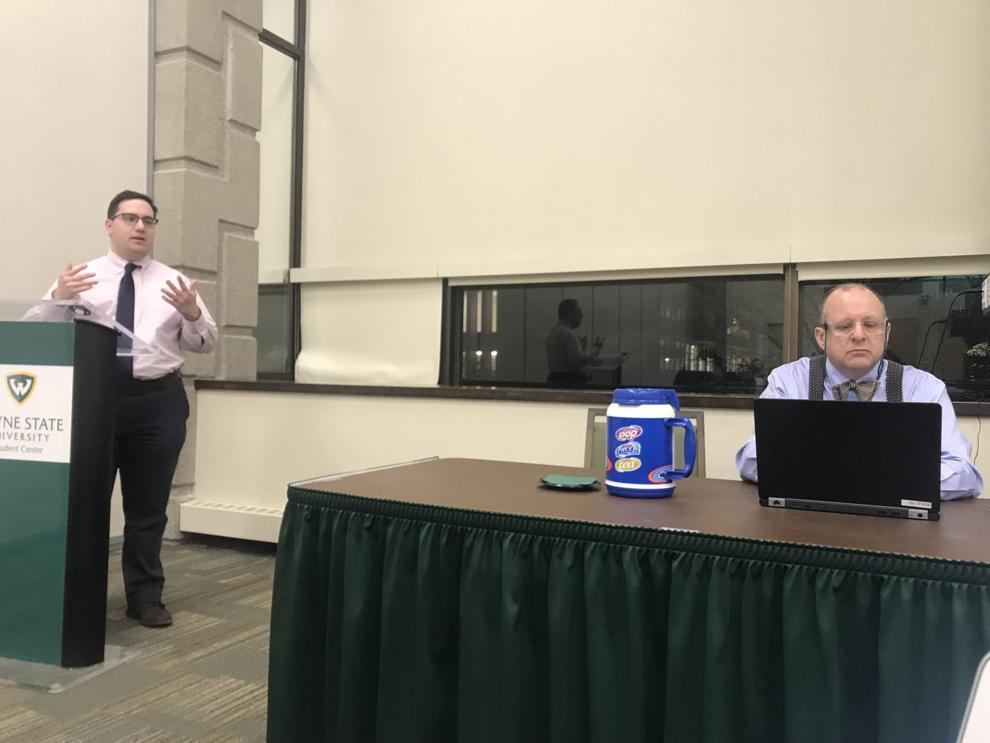 Reserving rooms
Some student organization members described the difficulties and red tape they encounter when attempting to reserve a room in the Student Center.
"You have no idea how many times I've become lost trying to do tasks for my organization that seems very simple on the outside but actually requires more steps than anticipated," said Simon Mourani, president of the Lebanese Student Association.
Several student organization board members agreed with Mourani and collectively suggested that WSU organize training sessions and create step-by-step videos, demonstrating how to correctly reserve space in the Student Center.
"Due to the increase of the student body with every freshman class, there are brand new organizations being established," said Strauss (Editor's note: Strauss is a member of The South End's publication board). "With this, there is a need for developing more educational resources in order to improve future internal student organization operations within the Student Center."
Locker space
Another concern student organization members voiced was the limited amount of locker space allocated for their use in the basement of the Student Center. Gerber said construction of locker rooms began in September 2017 and will be ready for use shortly.
"There have been some unexpected complications during the process of building the lockers so that's why it took longer than the anticipated date," said Gerber. "They are all ready to go, except they need locks and to pass the final inspection check."
Beaulieu said locker assignments will depend on the number of items each organization plans to store.
"Before the construction began, I've noticed large lockers containing very minimal items such as a single piece of paper within them and smaller lockers stuffed to the edge with heavy duty items," said Beaulieu. "We are working on a way to differentiate those organizations who actually need large locker spaces as opposed to those who only need small ones."
Food policy
Student organizations are currently held to a $200 limit when ordering food from entities other than WSU Dining Services. Student organizations, per university policy, are not permitted to order $200 or above of items from any food provider aside from WSU Dining Services.
"We've been proven wrong over and over again that $200 per year is not sufficient, especially if the student organization is planning a large event where the food will certainly cost more than that. We are working to amend that rule," said Beaulieu.
All three panelists said they greatly benefitted and appreciated the feedback of students.
"I believe that these master planning meetings are extremely important in order to encourage the overall improvement for WSU as a whole," said Strauss.
"I enjoyed attending this town hall meeting because I believe a large part of Student Senate is hearing what the students want," said Mourani. "By expressing my opinion, I believe these panelists will make a genuine effort to strive for improvement of student organizational operations in the future."