Members of Wayne State's Leftist Queer Collective held a candlelight vigil in honor of Transgender Day of Remembrance on Friday in the Student Center.
LQC members Kenneth Gourlay and Grey Snyder organized the vigil and said they wanted to honor the lives of 13 trans Americans, most of whom died in Detroit.
"We organized this event to spread awareness, but I don't exactly like that word because I think people are more aware of transgender people and the violence that we face than ever right now," Snyder said.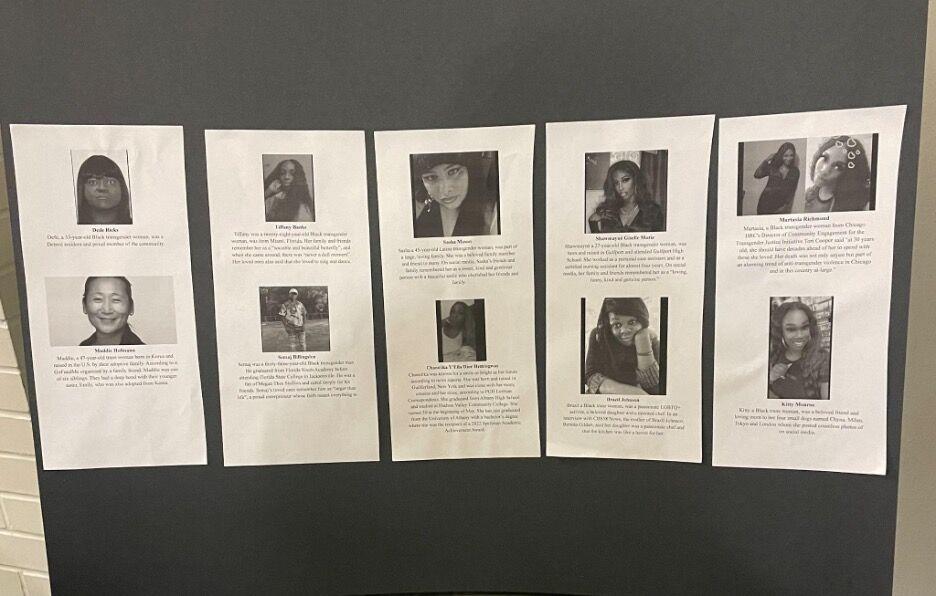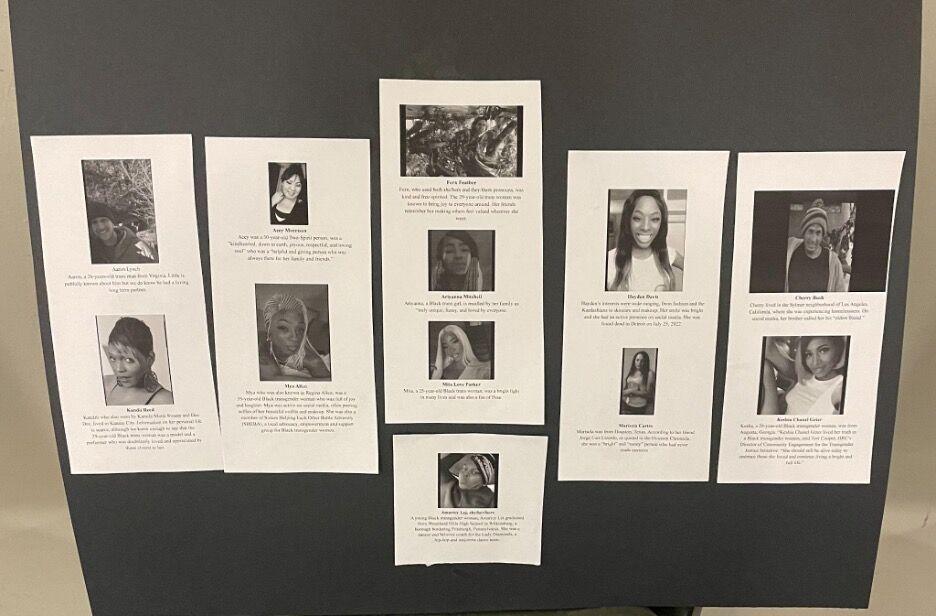 The amount of trans people who were murdered in the U.S. nearly doubled between 2017 and 2021, according to CBS News. In 2021, 56 people were killed compared to the 29 reported deaths in 2017. 
LQC member Jamie Pittinos said hate crimes are a scary problem in the U.S.
"It's happening all over the United States, and so taking moments like this to sit in the pain and fear that [trans violence] is causing is really important for us—both in the trans community and for cis-gender allies who maybe don't see this every day in the way that we do," Pittinos said.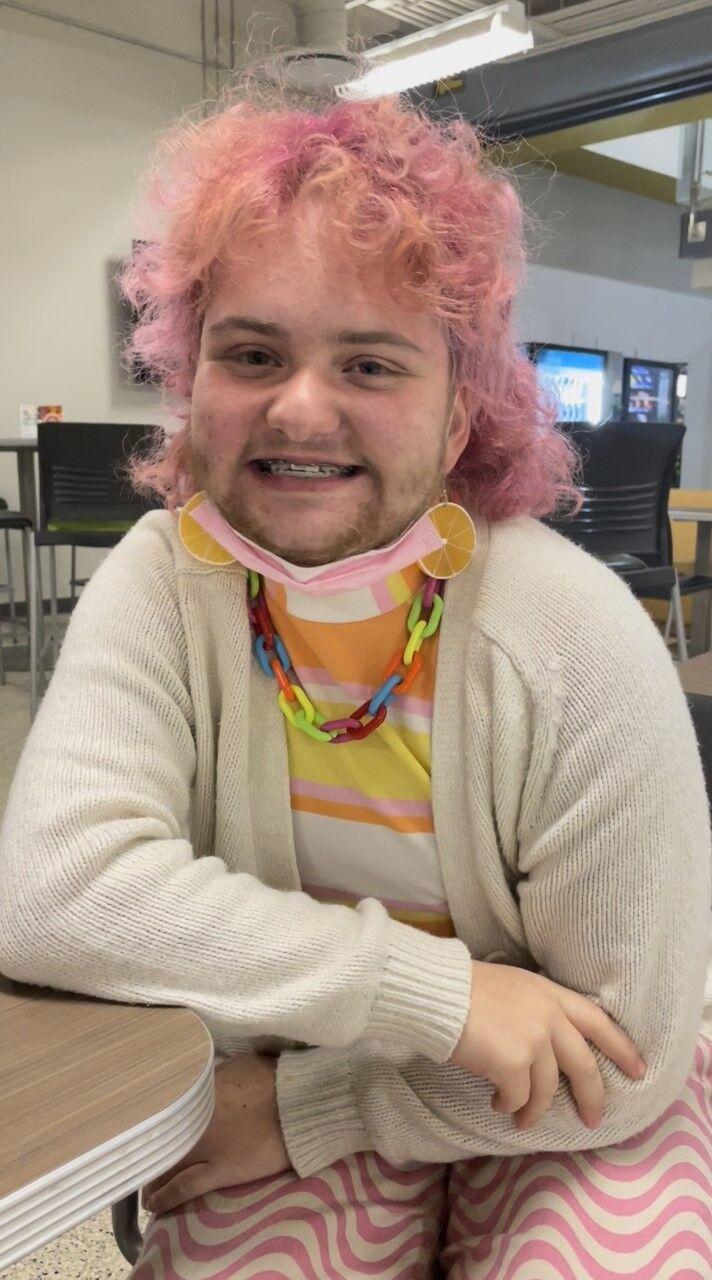 Some trans people are turning to suicide because of being harassed on social media and in person, according to CBS. 40% of trans youth reported attempting suicide in their lifetime; nearly nine times the national average. 
"I think it's important to the victims in our hearts and in our minds to have this as a sort of reminder- change needs to happen," LQC member Laura Rozalez said. 
According to NBC Connecticut, of the 32 transgender people killed this year the majority were Black, under 35 and killed with a firearm.
"The Human Rights Campaign notes that the number of fatalities is likely an undercount because the deaths of trans people often go unreported or the victims are misgendered in news or police reports. The data does not encompass those who died by suicide, which has also been documented at significantly higher rates among LGBTQ people than in the general population."
 "More than 145 anti-transgender bills have been introduced across 34 states, marking the largest number recorded by the Human Rights Campaign in a state legistlative session," according to NBC Connecticut.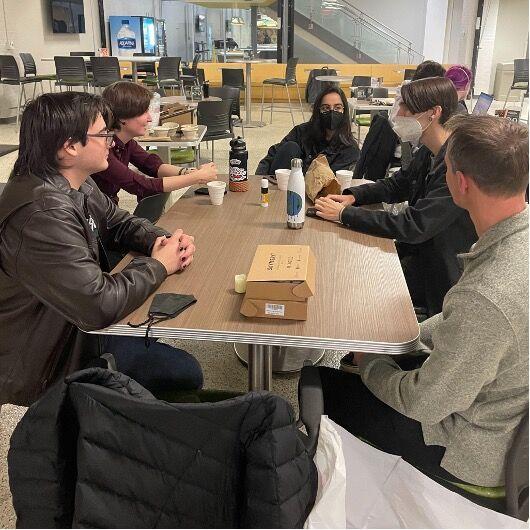 Rozalez said this further enforces a culture or bias or hate which is dangerous.
"We are seeing a lot more political legislation and rhetoric being spread that is hurting us in many ways and we need to put a stop to it as soon as possible," he said.
Trans violence is happening everywhere and is getting worse, Snyder said.
"Violence isn't only happening in certain parts of the world, it's happening in our own backyard," Snyder said.
"There was a shooting at the Colorado Springs LGBTQ nightclub Saturday that left 5 people dead and 17 injured", according to CNN News.  "Gun violence continues to have a devastating and particular impact on LGBTQI+ communities across our nation and threats of violence are increasing."
Pittinos said the desensitization of gun violence is upsetting.
"It is really sad that shootings have become so common that we aren't even shocked to hear when one happens anymore," Pittinos said.
---
Morgan Thomas is a contributing writer to The South End. Morgan can be reached at morganthomas@wayne.edu.
All photos by Morgan Thomas.