As student-athletes throughout the Great Lakes Intercollegiate Athletic Conference await the news on the future of their seasons amidst the COVID-19 pandemic, Wayne State University Athletics are back to practicing as teams —with new restrictions in place. 
The Wayne State volleyball team has not practiced since March 9, but they returned to team practice sessions on Oct. 6. 
Seen frequently at practices but missing from this season are high fives, said Olivia Fike, a senior business major and middle blocker. 
"We only fist bump now instead of high-fiving. We don't really try to do too much," Fike said.  "Usually, at the end, we're supposed to shake hands with everybody, but now we just wave from afar."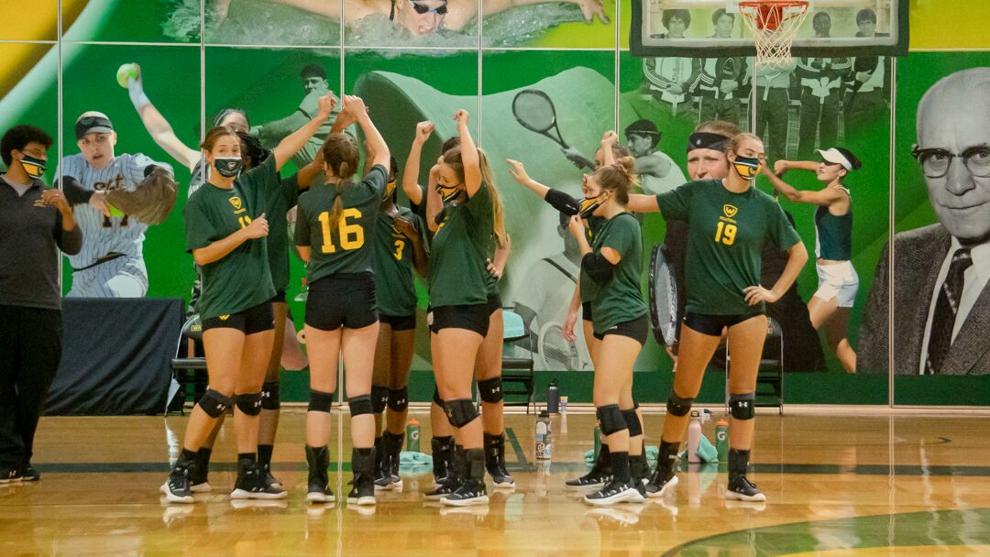 As the representative for Great Lakes Intercollegiate Athletic Conference Volleyball to the NCAA National Committee, head volleyball coach Tim Koth has studied resources from the Centers for Disease Control and Prevention and the World Health Organization on COVID-19 to learn how to keep his team safe, he said.
"We want to be really conscious of following those basic things because the reality for us is one bad decision, one handshake with someone who is positive, then I become a carrier and a transmitter," he said. "Until we have either a vaccine or more access to rapid tests, we're gonna have to be conscious of these things." 
Prior to the pandemic, volleyballs were only sanitized once a week, Koth said. Now they are sanitized daily and used in smaller groups —with 40 to 60 balls being used in practice rather than 125.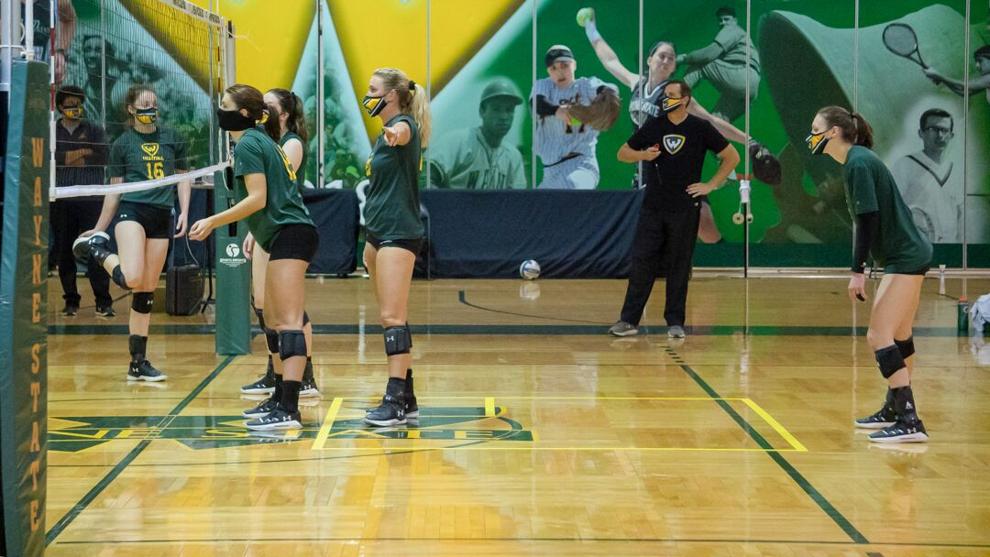 Student-athletes frequently disinfect their hands, Koth said. Volleyball players have bottles of hand sanitizer next to their chairs. 
"They hand sanitize, take their drink, then use the hand sanitizer again and then they come back," Koth said.
Another change is the introduction of face masks. Student-athletes must now wear face masks at all times, including during practice and in the locker rooms, Koth said.
Practicing with face masks on can be difficult for a number of reasons, Fike said, but wearing them allows athletics to continue in a safe manner.
"The mask is just really distracting. Like you have to deal with it and, sometimes you keep moving it and when you get all sweaty it gets even worse," she said. "It feels like we're breathing in a lot of hot air so it's almost hard to catch your breath sometimes."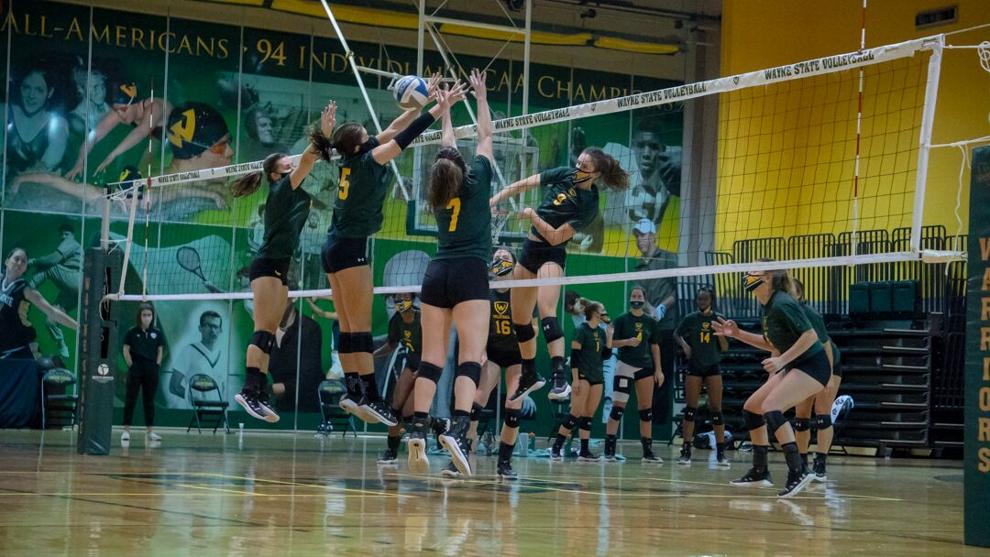 Wearing masks is a necessary step to protect public health, Koth said.
"Yeah, personally I don't like wearing the mask. It's bothersome to me. I understand the need for it and I'm willing to put myself in that position to ensure the safety of myself and everyone else," he said. "I'm just happy to embrace it because of where we're at. We don't have a choice, so let's just embrace it and move forward with it."
WSU has also mandated random COVID-19 testing across all sports. The WSU Athletic Department has enacted this rule to prevent a COVID-19 outbreak from occurring, Koth said. If a player were to test positive or break safety protocols, their entire team would also be tested. 
"The idea is that somebody in the batch is positive, we test the whole team. If not, then we assume that everyone in contact is in a good place," Koth said. 
Members of the team also try to minimize the number of people they come in contact with outside of practice, Koth said. 
Testing at schools played into the GLIAC's decision to suspend in-person sports this fall, Koth said, with the NCAA requiring substantial testing, which was difficult for some schools to implement.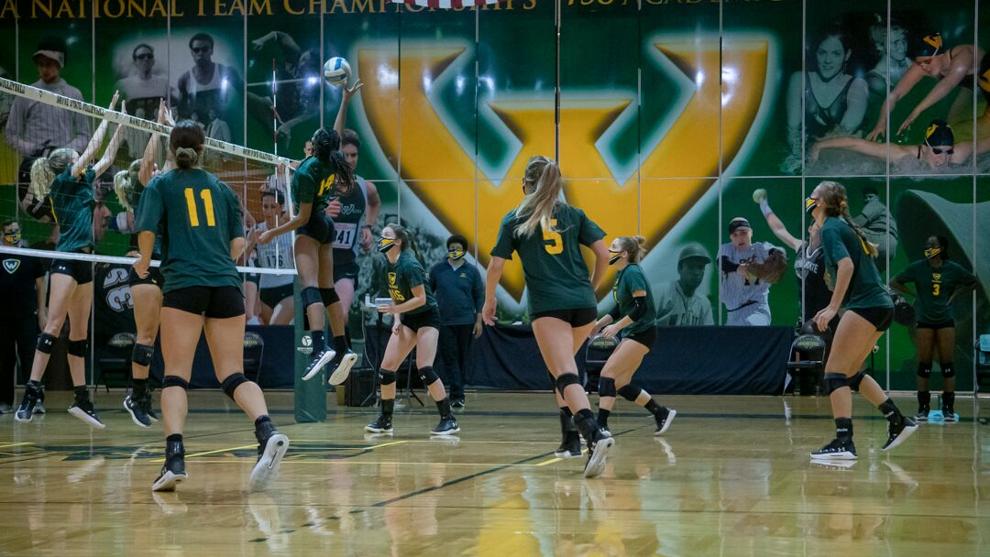 If the GLIAC were to resume sports competitions in 2021, student-athletes would like to see schools follow testing protocols, said Jenna Kray, a freshman business major and middle blocker.
"At Wayne State, we're being proactive about safety and guidelines," Kray said. "So it can be nerve wracking to go to another campus where they're not taking those precautions and then you might bring back whatever you get over there." 
The goal of an in-person season motivates Fike to continue playing, she said.
"It helps to have these people (teammates) so that you want to be better, not only just for you, but for them too. You're constantly thinking about others. Although, we're all hopeful that we will have a season soon," Fike said.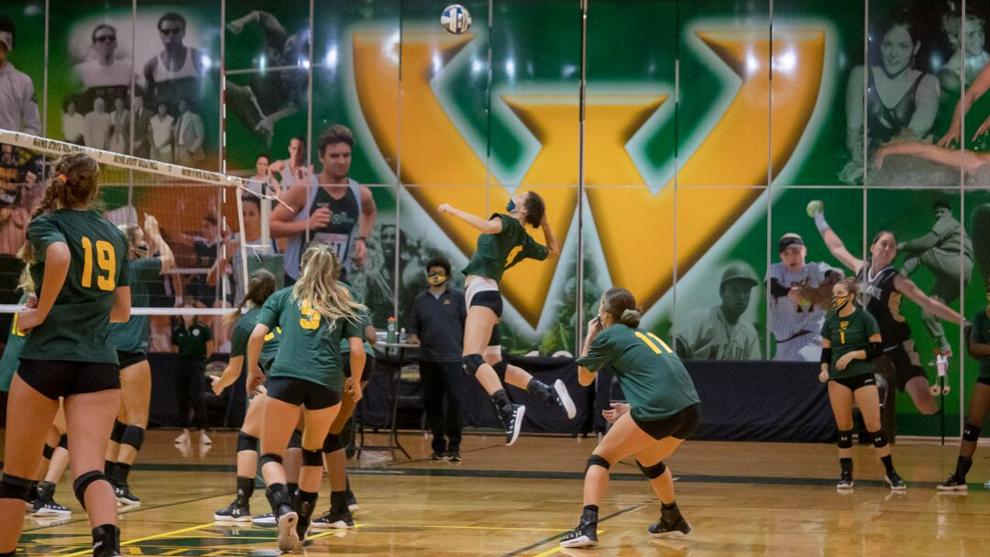 ---
Irving Mejia-Hilario is sports editor for The South End. He can be reached at ismejia48@wayne.edu.
Photos by Quinn Banks, multimedia editor for The South End. He can be reached at gn6960@wayne.edu.