Many people claim to have a friend that is similar to them. But few can say their friend happens to be their identical twin sibling.
For twins Alex and Lyndsey Matus, who plays for Wayne State's women's basketball team, and juniors Emma and Gabbi Willett, who compete on the cross-country and track and field teams, this is a distinction they claim.
Coincidentally enough, both pairs of twins are from Ohio and competed against each other in high school.
"Ever since high school, we've been playing basketball together," Lyndsey Matus said. We knew that by pursuing a college basketball career, we would want to stick together because we love playing together on the floor."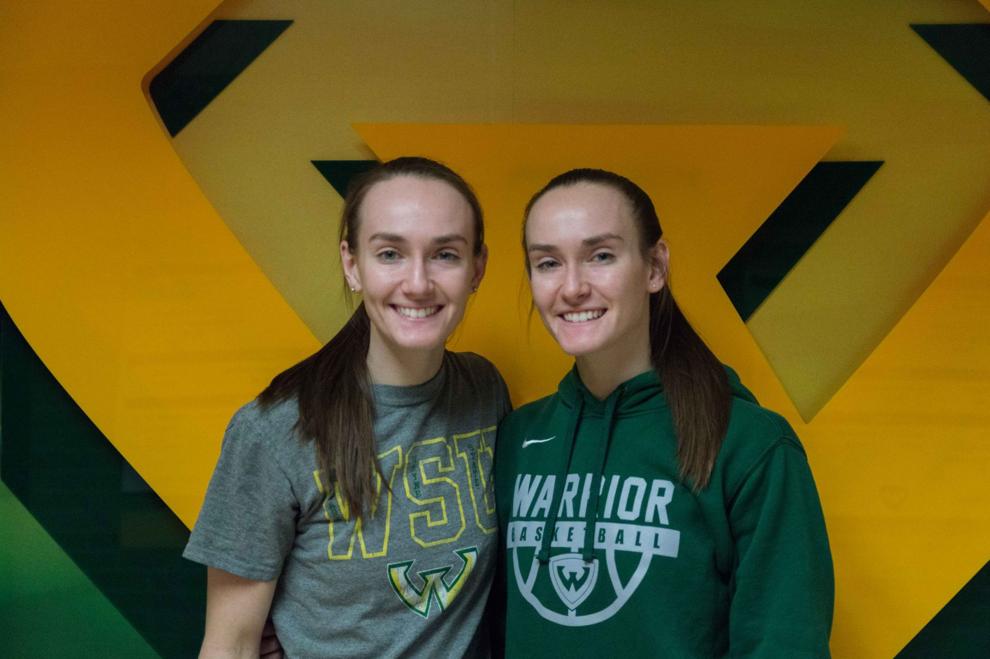 One of the challenges of being twins is some people need a double take to recognize one from the other. 
Alex said distinguishing her from Lyndsey was a challenge at first for her biological science classmates.
"There was multiple times when I would be in the elevator with someone from Lyndsey's lab and they'd have a conversation with me, and I'd be like 'I don't know what you're talking about,'" Alex said.
Each set of twins said using their identities to pull a prank isn't something they do. However, they recalled instances in high school where they attempted to trick someone.
While the Matus' twins recalled successfully fooling their coach by switching jerseys in their last summer league basketball game, Willett's attempt had a different outcome.
"The only reason the teacher even found out was because our friends were snickering and gave us away," Gabbi said.
Despite the challenges of dealing with two sets of twins, the Matus' and Willett's said people who are genuinely close to them can tell them apart.
Emma said she's noticed one way that people distinguish her from Gabbi.
"I've been told that I'm the more monotone sounding twin, but really that's probably just me being tired," Emma said.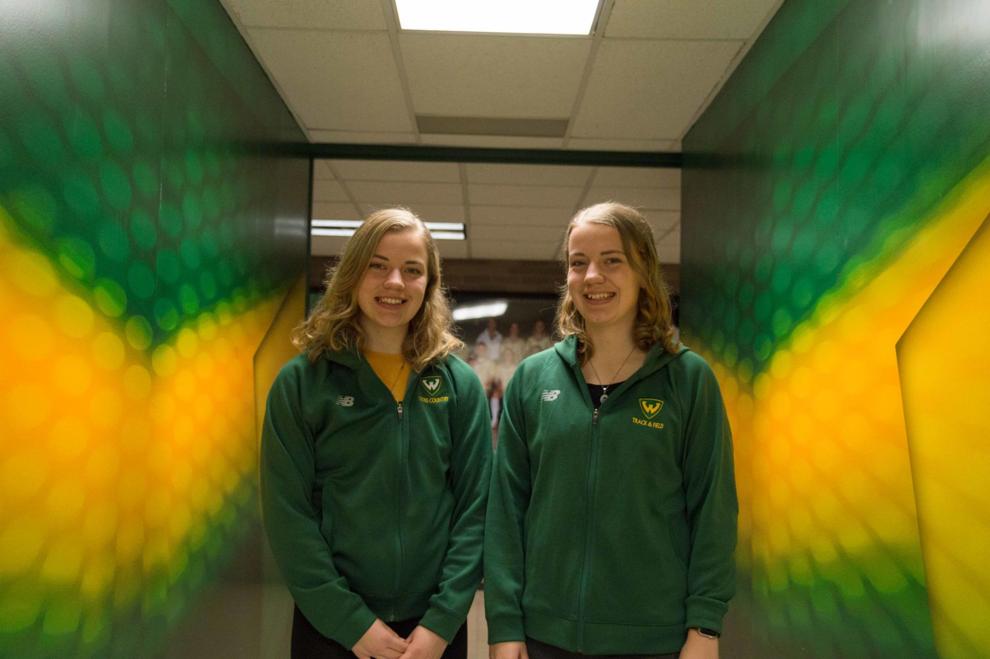 Both twins said the worst thing about being a twin is the assumption that they are the same person.
"I don't get super annoyed but I'm my own person and Lyndsey's her own person," Alex said.
The Willett's, however, wanted to clear up the myth of feeling each other's pain.
"Telepathy is not real, but the questions people ask about it are," Gabbi said.
Both sets of twins said the positives outweigh any negatives of having a twin sibling.
"I can go to her with anything I'm feeling and thinking, and she'll totally empathize with me," Lyndsey said. "We love to work out and shoot hoops together."
"It's hard to find someone who is going to be completely genuine with you, especially when you're going away from home (and) It's also good to have a study buddy," Emma said. 
Outside of sports, both twins find it a blessing and a relief to have someone that is like them to talk to.
"We're best friends with each other and we always have someone to confide in," Alex said. "We spend a lot of time together, so parts of our days, we can just review with each other."
Cover photo by Jonathan Deschaine.
Irving Mejia-Hilario is a correspondent for The South End.