Wayne State's Black Student Union held a hostile climate hearing Wednesday at the Detroit Branch NAACP. The event is one of several held recently by BSU following incidents of vandalism in WSU housing. The event was also streamed for individuals who wanted to attend virtually. 
The hearing was led by Kendra Jackson, BSU NAACP social action chair, sophomore global studies and African American studies double major. BSU also released a survey on March 13. According to the survey, it was created for people to share their experiences of "racism, sexism, or any discrimination" on campus. 
"This survey also is to gather support for the demands we have to improve the African American Studies Department and Black Student Organizational life," the survey said. 
About 25 people attended in person, including student organizations The Network, Kappa Delta Sorority and Omega Psi Phi Fraternity Inc. Attendees shared speeches, words of wisdom and personal experiences. 
"We want to fight for Black students and all students because we're not getting the validation from the university," Jackson said. "I just want Black people and minorities to feel safe."
The event provided students a platform to voice their concerns, Jackson said.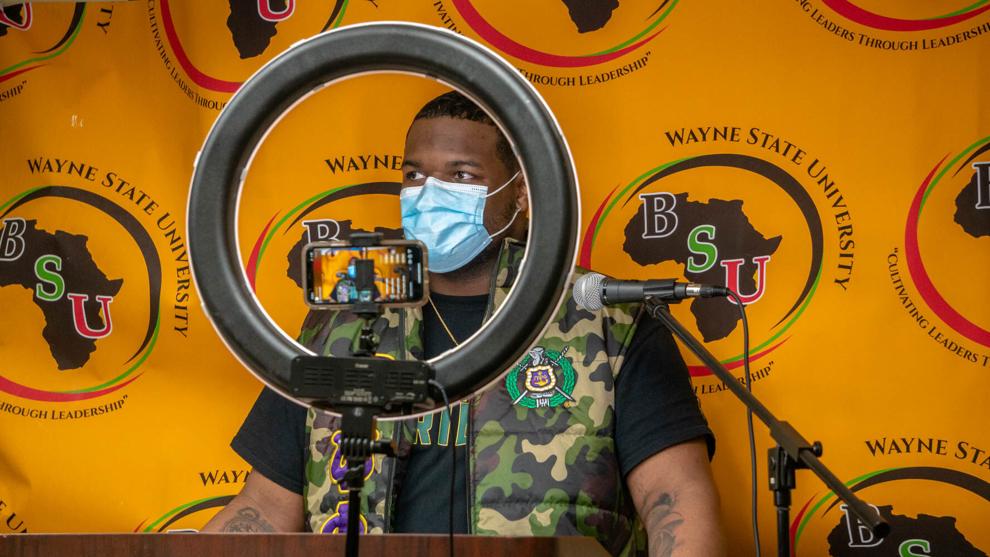 "We just want to hold Wayne State accountable based on the climate at Wayne State currently due to Zoriana's situation, due to other student situations. We want them to be heard," Jackson said.
Zoriana Martinez, a first-year transfer student majoring in criminal justice and BSU community service chair, had her door in Leon H. Atchison Hall vandalized with eggs on Feb. 16, she said at a BSU protest on March 10. Her door, which displayed Black Lives Matter stickers and a Pride flag, was again vandalized March 1. Martinez filed a police report and moved out of housing after the incidents. 
On March 17, BSU held a press conference publicly stating demands for WSU to improve the campus climate for Black students.
Marquita Chamblee, associate provost for Diversity and Inclusion and chief diversity officer, said WSU is committed to listening to students' concerns.
"I think part of it is being in collaboration with multicultural offices like OMSE and working with some of those networks that are already expanding on those things as the opportunities present themselves," Chamblee said. "A lot of it is how we provide this space to give students the opportunity to share their stories and experiences so that we are hearing from them on a more regular basis." 
Students shared experiences of racism, sexism, transphobia and other forms of hate during the hearing, both virtually and in person.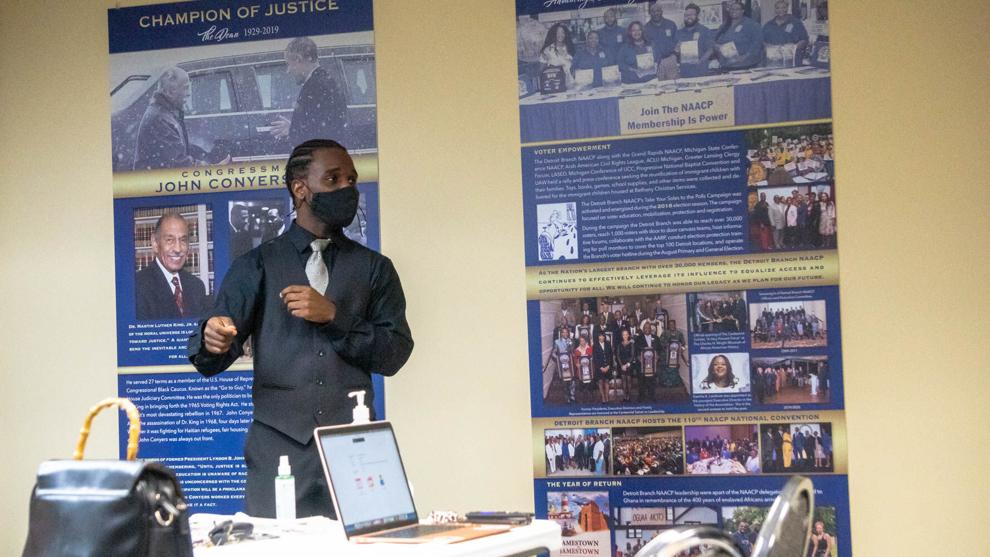 Justin Dale, senior psychology major and African American studies minor, said the climate at WSU is unacceptable. Dale is a member of the BSU's NAACP Social Action Committee. 
"These things should not happen in a school that is located in one of the Blackest cities in the country," Dale said. "I think, I know, that there needs to be something done and that action wasn't quick enough in Zori's situation."
Sydney Boyce, Kappa Delta Sorority vice president of membership, junior psychology major and friend of Martinez, attended the hearing in solidarity, she said. 
"I think this event is important so other people can hear (Black students') voices. Just because it doesn't happen to them, doesn't mean it's not happening," Boyce said. 
The university is aware of each demand, which are under review, BSU President Jeremiah Wheeler said.
"We just want an urgent commitment. The ball is in their court in that regard. The next step is we need the demands met," Wheeler said. "Disruption would have to come and it's not a me thing. It's the students that are outraged. They're saying we can't keep waiting. That's what we're pushing for."
The SJAC, founded after the killing of George Floyd last summer, is working to foster a more equitable campus, Chamblee said. 
"I think part of it is doing educational programming so that we are educating our faculty and staff around issues of race and racism so that it can help to create a better environment for students," Chamblee said. 
Nicholas Dent, a BSU member and sophomore political science major, said students must collectively push for progress. 
Dent said he is reminded of the Malcolm X quote, "When I is replaced with we, even illness becomes wellness." 
"We can't just sit around and stand idle and expect it'll all blow over," Dent said. "We have to demand that change so that we make our voice heard so that the university is held accountable for not taking action the first time."
---
Chantell Phillips is a contributing writer for The South End. She can be reached at chantellphillips@wayne.edu.
Cover photo of psychology major La'Tyjuana Bell speaking at the event, by The South End's Multimedia Editor Quinn Banks. He can be reached at multimediaeditortse@gmail.com.