Comfort probably isn't the first thing that comes to mind when you think about police vehicles — especially if you find yourself in the back of one.
But comfort is one of many considerations departments like Wayne State University Police bear in mind when shopping for new vehicles.
Over the past year WSUPD added three 2018 Dodge Chargers, one 2018 Ford F-150 and two 2018 Chevrolet Tahoes to their previous fleet of around 15 marked police vehicles, said Capt. Patrick Saunders, WSUPD's coordinator of line operations. In total, the department now has 11 Ford Explorers, four Chevrolet Tahoes, two Ford F-150s, one Ford Mustang, two Ford Crown Victorias and three Dodge Chargers.
"Officers spend most of their time in their vehicles," Saunders said. "To them, their car is pretty much their office. Most of our officers aren't small, and on top of that, they have their gun belts and other heavy equipment on, not to mention an in-vehicle computer that takes up a lot of the passenger side.
"The more space they have, the better."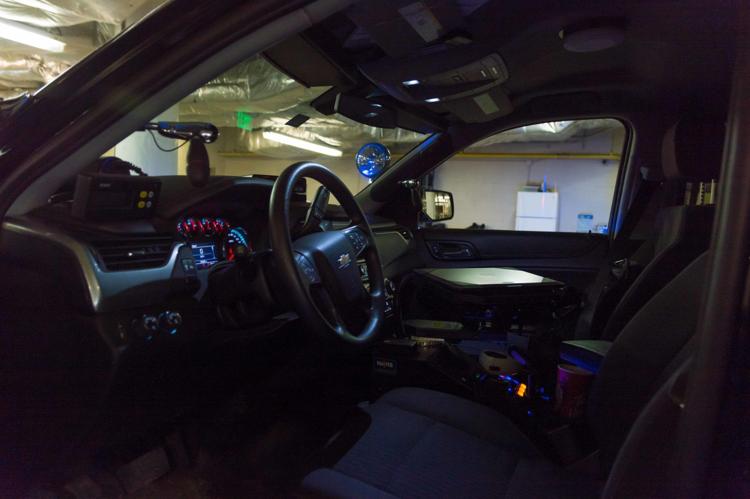 WSUPD purchased the Chargers for $28,000 each and the Tahoes for $32,000 each, partly funded by a Wilson Foundation grant, Saunders said. In addition to the initial purchase price of each vehicle, the department pays around $8,000 to $12,000 on custom configurations like lights, cages and computer systems, he added.
"We replace vehicles on a car-to-car basis. When one becomes too worn out or too expensive to maintain, we rotate it out and bring new ones in," said WSUPD Lt. David Scott. "We try to keep a variety of vehicles for different uses."
WSUPD's fleet is generally used for routine patrols and traffic enforcement. One of the department's F-150s is outfitted specifically for use by K-9 units, the other F-150 is used for utility purposes.
Most WSUPD officers prefer SUVs — like the Tahoe or the Explorer — over sedans, as they tend to provide more comfort, visibility, cargo-capacity and durability on Detroit's notoriously pothole-ridden roads, Saunders said.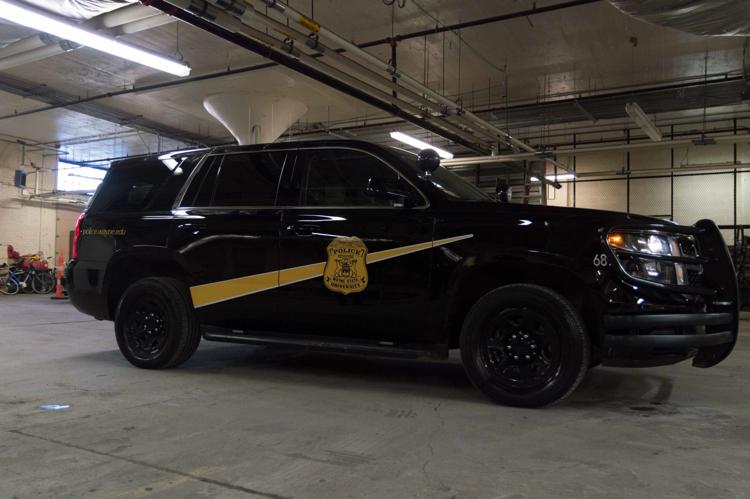 "Throughout the country, most departments are going to SUVs or Chargers," Saunders said.
Comfort and cargo-capacity are important to officers, he added. The new Tahoe comes with more space for drivers and compartments used for organizing equipment such as breaching gear, Wi-Fi modems, weapons and siren regulators.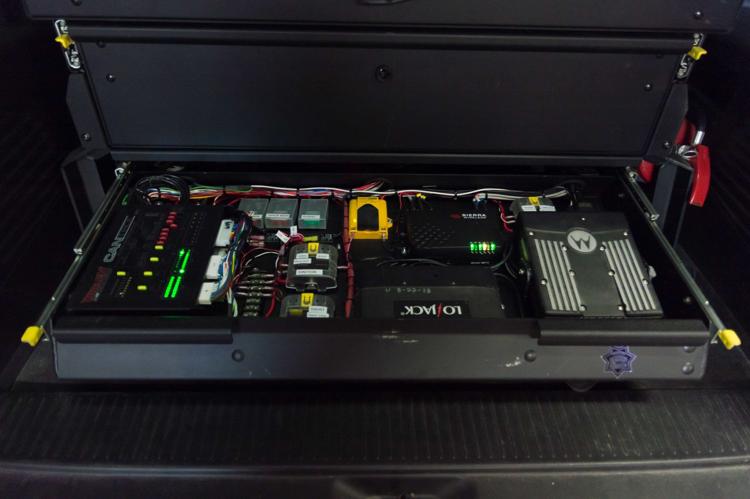 Along with the standard issued Glock .40 caliber handgun, patrol officers store a Smith & Wesson M&P AR-15 rifle and a Remington 12-gauge shotgun in their vehicle, Lt. David Scott said.
New rides, new look
The new vehicles don a refreshed WSUPD design and logo, Saunders said.
The new design replaces the wide, gold horizontal stripe of the past and presents a sharper, gold spiked stripe that cuts diagonally through the WSUPD badge sigil.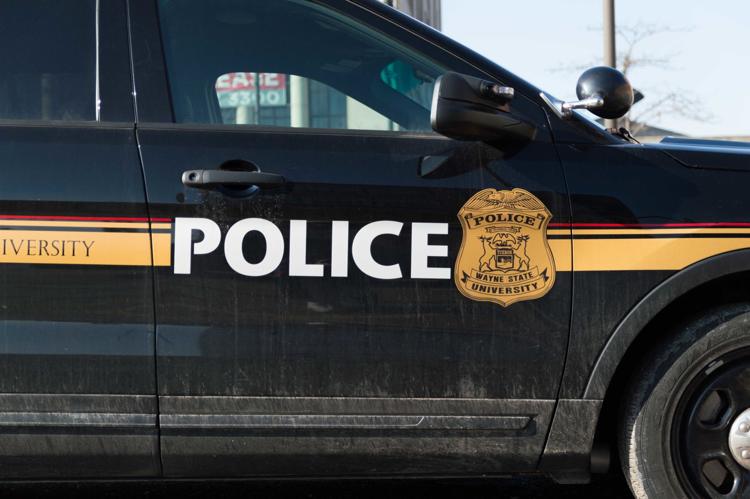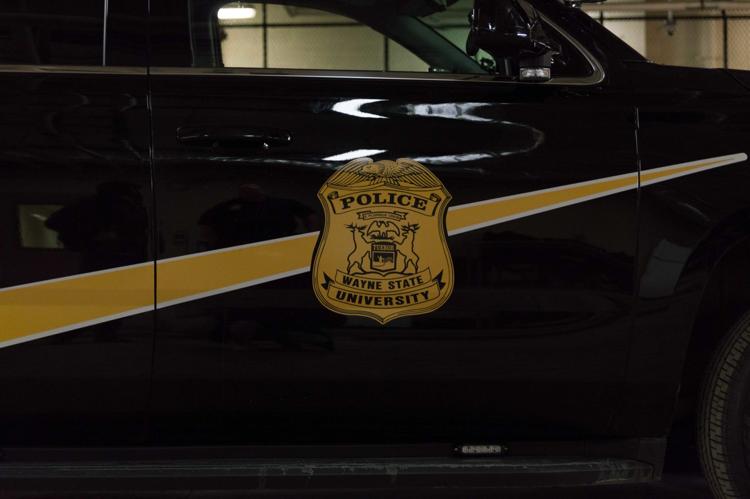 "Starting last year, we decided to use a new logo," said Saunders. "Our officers saw different designs and voted on the one they liked best. It would have been too expensive to replace the logos for every vehicle in the fleet, so we decided to add it to new vehicles as they come in."
Who gets dibs?
Instead of being assigned vehicles, officers choose their own at the beginning of their shift. First pick is decided by the officer's seniority, Saunders said.
"We find that officers tend to choose the same vehicle when they go out on their shift," Saunders said. "It usually works out for the best, because when an officer uses the same vehicle every shift, they tend to have more of a sense of responsibility over it and take better care of it."
The future of police cars
As for the future, Saunders said there's no way to know for sure what trends police fleets will follow, but said he wouldn't be surprised if departments began to transition to electric vehicles.
"One of the nice things about electric cars is their acceleration is quicker," Saunders said.
However, Saunders cautioned that electric vehicles would come with some issues that might make them less appealing to departments on a budget — most notably, high maintenance costs and the time it would take to charge vehicles between shifts.
Still, Saunders said that may not matter in the long run.
"It's hard to say where it's going to go," Saunders said. "Police fleets are going to go the same direction the auto industry takes because eventually electric vehicles might be the only ones available."
---
Sean Taormina is The South End's breaking news and WSUPD beat reporter. He can be reached at sean.taormina@wayne.edu.