As of 2018, over 44.7 million Americans have student loan debt, according to a report by the Federal Reserve Bank of New York. The total student debt in the U.S. amounts to roughly $1.56 billion. 
Abolishing student debt and the fight to make public colleges tuition-free were the topics of a town hall hosted by Wayne State's Young Democratic Socialists of America and the Graduate Employees Organizing Committee Feb. 18 at the Community Arts Auditorium.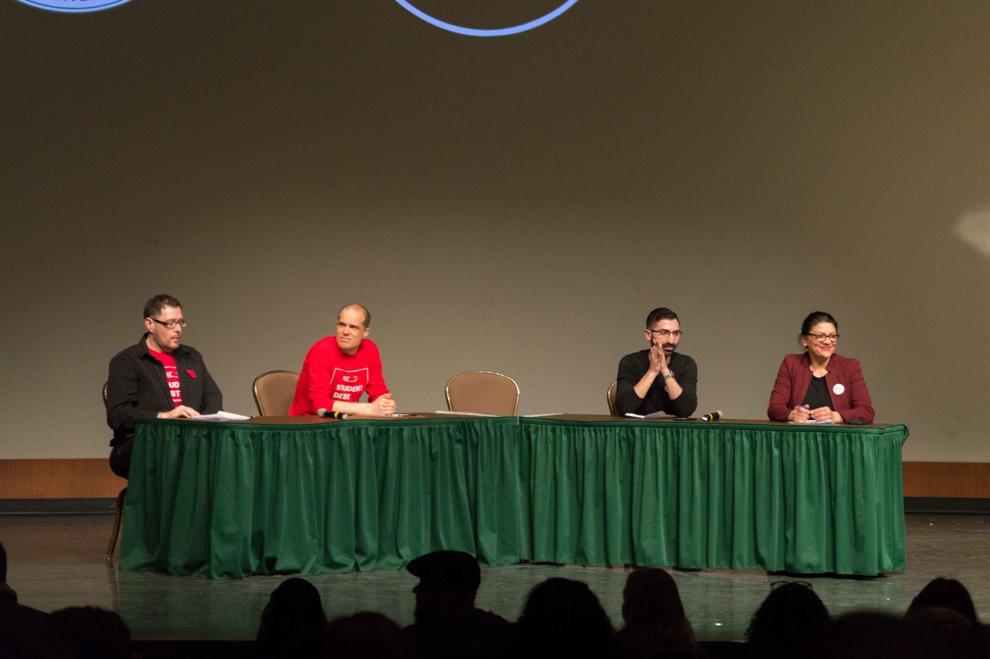 The event kicked off with a four-member panel discussion followed by a Q&A. Panelist included Hussein Beydoun of the Michigan Caucus for Rank-and-File Educators, Thomas Gokey and Robbie Tribble of the organization Debt Collective, and Michigan Congresswoman Rashida Tlaib.
Stagnant wages and rising tuition costs over the last four decades have made it impossible for most people to pursue higher education without going into massive debt, Thomas Gokey of the Debt Collective said.
"There are some people who make bad decisions, who are irresponsible and end up in debt," Gokey said. "But that's not the case for the most of us. Most of us are forced into debt not because we lived beyond our means but because we have been denied the means to live."
Gokey went on to argue that canceling student debt and making public colleges tuition-free was a matter of political will — not affordability.
"There are so many political problems that really are difficult to solve that involve impossible tradeoffs between things that we value — this is not one of those cases," Gokey said. "It is painfully simple and affordable to fix this problem (student debt). It would cost roughly the same amount of money we spend on a federal level every year to wage a racist 'war on drugs' — that's the amount it would take to make colleges tuition-free."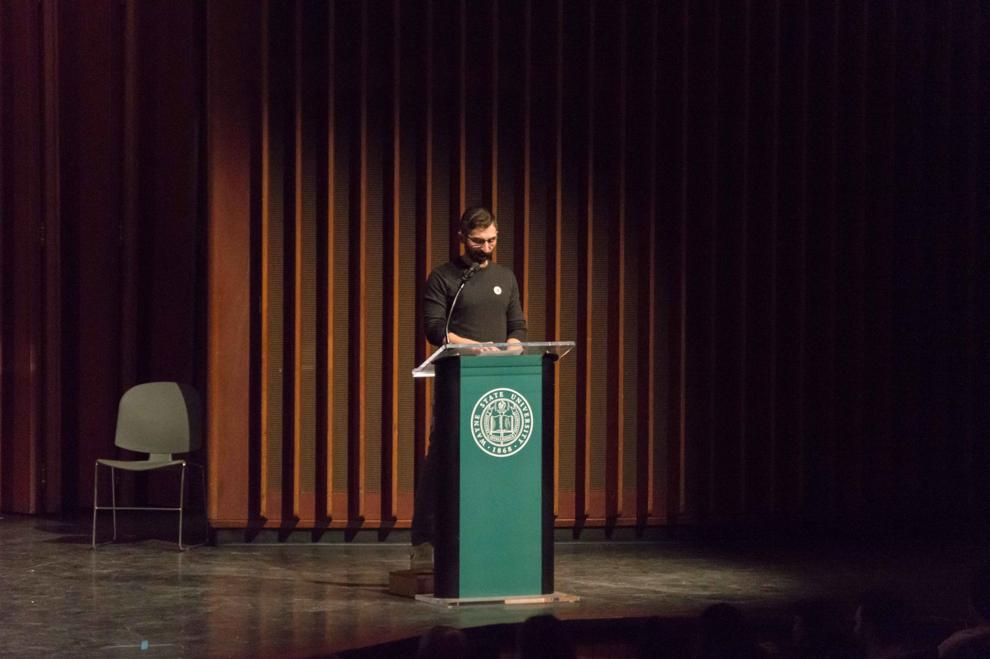 Beydoun of MI-CORE said he believes the fight for abolishing student debt and creating tuition-free education go hand-in-hand for the fight for greater equality in society.
"We decided a long time ago in this country that free K through 12 public education was a social right," Beydoun said. "Ask yourselves, don't you think society would benefit if more people from working-class neighborhoods were in college. Don't you think students in our classes would be a lot more engaged and motivated if they knew there wasn't a financial barrier stopping them from chasing their dreams after high school? It seems like the only argument against college for all is that they just don't want poor people to go to college."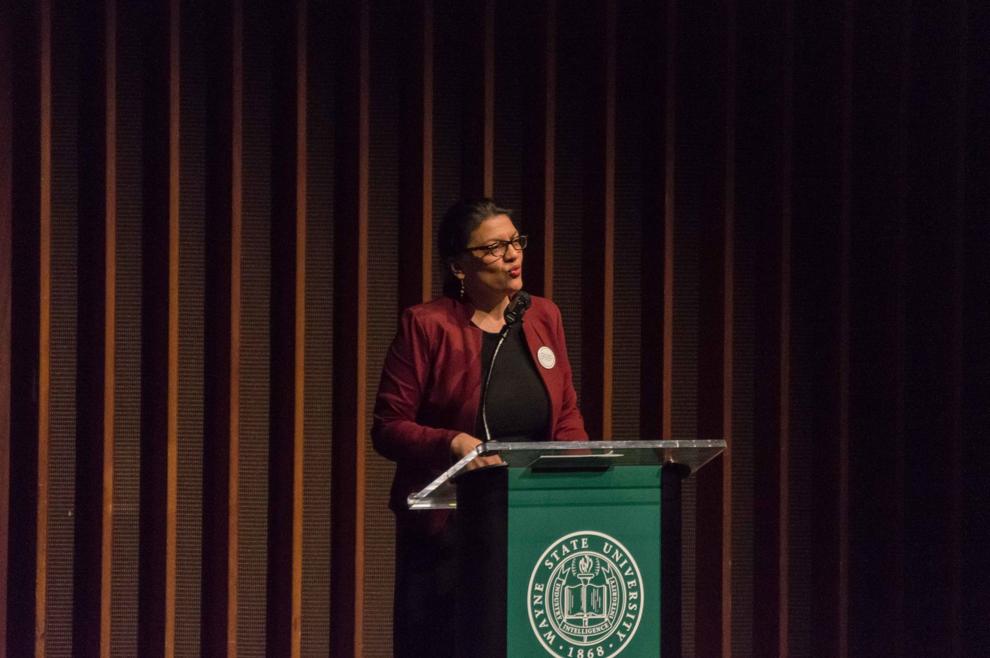 The College for All Act of 2019, introduced by Senator Bernie Sanders, would act as a massive economic stimulus package for working families across the country, Congresswoman Tlaib said. The act would especially impact communities of color where the idea of pursuing higher education is often seen as unaffordable, she further said.
"I truly believe canceling student debt is a racial justice issue," Tlaib said. "Even though some middle class and wealthier families have lots of student debt, lower-income earners, especially black and brown people have higher balances and are more likely to leave school because they can't pay.  Canceling all student debt would restore access to education as a right."
Congresswoman Tlaib told the audience not to be dissuaded by those who say tuition-free college isn't possible, politically or financially.
"Don't let the haters control the narrative," Tlaib said. "Government is supposed to be about the people. No matter much how much they say this is never going to happen, the majority of our neighbors, of people across the country don't think it's radical. They know it is the right thing to do."
Danielle Aubert, a WSU associate professor of graphic design, said she was excited that WSU was hosting this conversation. 
"I hear my student talking about tuition all the time," Aubert said. "When people RSVP'd for this event, we asked who has student debt. I estimated today that we have $4.2 million of student debt in the room (at the event )— it's probably actually higher."
Kylee Weiss, who helped organize the event with YDSA, said she was impressed by the turnout and hoped the audience came away inspired to fight for the College for All Act.
"We had about 200 people show up — it was great," Weiss said. "Near the end, we had to cut it short because there were so many questions for the speakers. I think a lot of people connected to what our speakers were saying because so many have experienced the crushing weight of college debt and really want to change things."
---
Sean Taormina is the features editor of The South End. He can be reached at staorm@wayne.edu.
Photos by Jonathan Deschaine. Jonathan is the multimedia editor for The South End. He can be reached at jonathan.deschaine@wayne.edu.