On Thursday, Science Policy Network - Detroit virtually hosted their first event, a guided Q&A on science policy with Dr. Abdul El-Sayed. 
El-Sayed is a public health expert, physician, epidemiologist and CNN contributor. He ran for governor of Michigan in 2018. He also served as the City of Detroit's health commissioner before his gubernatorial bid.  
Shreya Desai, co-president of SciPol-Detroit and second year neuroscience student at Wayne State, said El-Sayed is the perfect person to kickstart their organization considering his background in science, politics and public health.
According to SciPol-Detroit, their goal is to advocate science-policy in the City of Detroit, to better the lives of its citizens and make the public more informed about issues in their communities.
"What's really lacking is the communication between scientists and medical professionals and the community, and there's a lot of mistrust," Breanna Borg said, SciPol-Detroit head of graduate students. 
Organizations like SciPol-Detroit can help bridge the gap, El-Sayed said.
"There's nobody better than committed young people who love science and believe in public policy to be doing that advocacy," he said.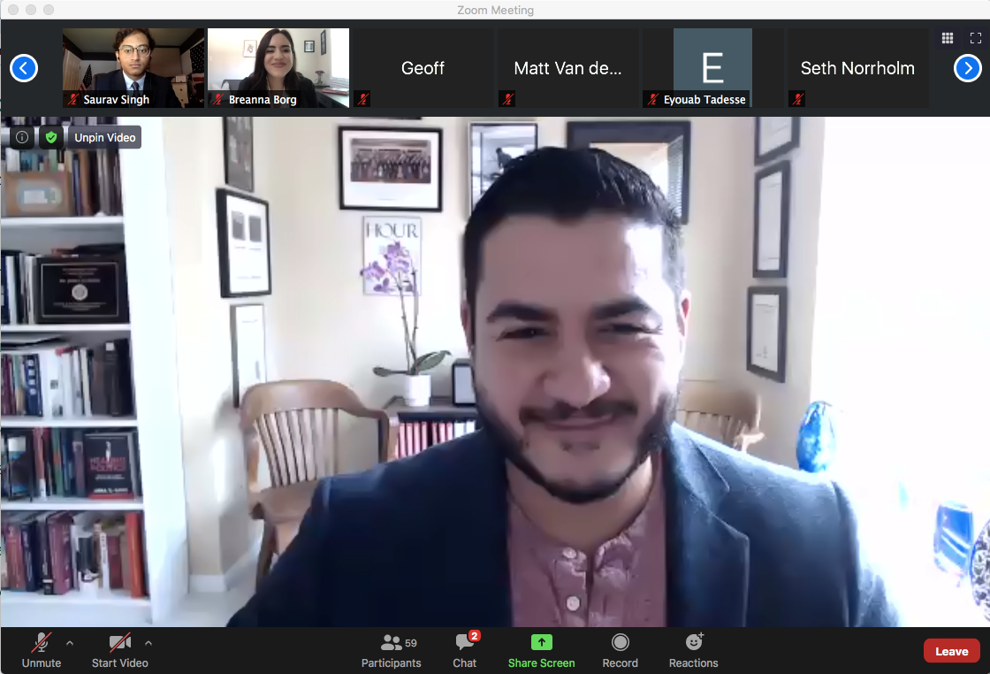 "We're trying to bridge the gap between scientists, policy makers and the community at large," Saurav Singh said, WSU fifth year political science student and SciPol-Detroit co-president.  
At the event, El-Sayed advocated for open dialogue between scientists and the public. 
"We need a culture of being able to break down science as public communication and also of investing in science communication. If you cannot explain what you're talking about to an eighth grader, you are failing," El-Sayed said.
There is a decrease of interest in science fields due to stereotypes in the media, El-Sayed said. 
Sheldon Cooper from The Big Bang Theory is an example of the disconnection to science for most Americans, he said. His dorky, "duntz-y" persona stereotypes what scientists are like. 
"Part of the problem is the popular culture interpretation of science," he said. "We're missing people who could be the next, you name it, Albert Einstein."
Another issue in the science community relates back to the Dunning Kruger effect, El-Sayed said. This is where people with very little information are overly confident about their knowledge on that specific topic. This psychological effect also impacts people who have a particular area of expertise. 
"The more information you get, the more your confidence falls," El-Sayed said. "This effect is a real problem, because you've got a bunch of really educated people who think they don't know anything and a bunch of hyper uneducated people who think they know a lot – i.e. our president."
Since people put a lot of weight on confidence, what scientists and field professionals say is often doubted, he said. 
"As scientists we have to get over that and speak authoritatively on what we know, and shoot down people who don't actually know, El-Sayed said. 
Scientists should bring their passion for their work to the public, he said.  
"If you're an artist and you love beautiful art, you want everyone to see it," El-sayed said. "If you are a musician and you love beautiful music, you want everyone to hear it, and if you're a scientist and you love beautiful science, you should want everyone to understand it." 
For more information on SciPol-Detroit, visit their website and Twitter page. 
---
Minnah Arshad is a contributing writer for The South End. She can be reached at minnaharshad@wayne.edu.