Midtown will be full of music, art and crowds once again with the 42nd Dally in the Alley.
Dally in the Alley takes place Saturday, Sept. 7 in the heart of Cass Corridor. The festival grounds are bordered by Forest Avenue, Hancock Street, 2nd Avenue and Anthony Wayne Drive. 
The event is free and very close to campus, making it an accessible event for students.
Multiple artists perform at the three stages of the event, which are the Alley Stage, the Garden Stage and the Forest Stage.
Food will be provided by 13 restaurants this year such as Amicci's Pizza, Union Street, Majestic, Nosh Pit and more, according to their website. A multitude of vendors will be selling a diverse selection of art, vintage clothes and other goods.
Dally is a cherished memory for many — such as Detroit-based artist, Coastwilde.
Coastwilde said he has fond, fragmented memories of Dally during his time as a student. He recalls hanging out with some friends at his apartment, located near the festival area. Next thing he knew, he awoke from a stupor at the bottom of his stairwell. 
"And it was really crazy cause I walked upstairs and the first thing I saw was some girl windmilling through our house," he said. 
Years later, Coastwilde decided to pursue music full-time, and said he's busy modeling, recording and performing. This year, he's finally bringing his act to the Alley stage. 
"It's something I wanted to do since like the first time I saw it," Coast said.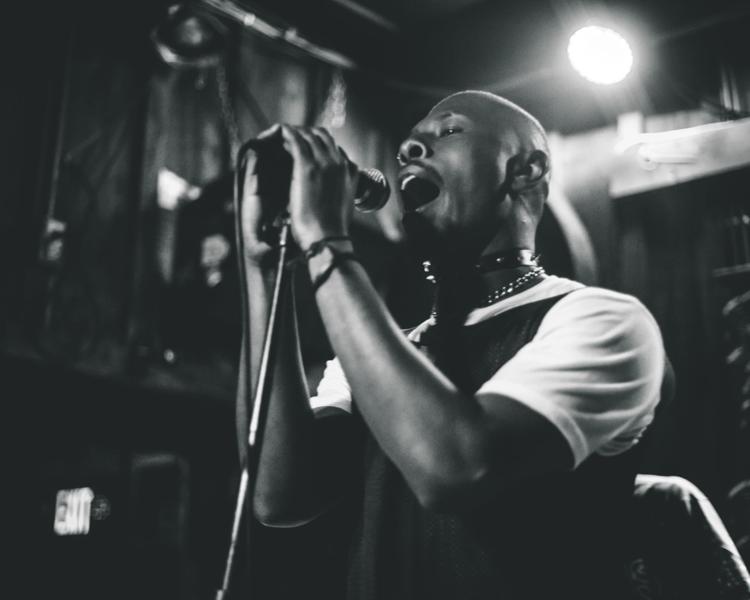 Coastwilde makes a cloudy hybrid of rap, rhythm and blues. His production is punctuated with heavy bass and synthesizers. Much of the instrumentation has an ambient, ephemeral quality. Yet, he has a knack for melodies, which always stick out in the tracks.
While Coast clearly puts a lot of thought into the sonic details of his recordings, he said he doesn't always enjoy this stage of the creative process. 
"I honestly hate recording music," Coast said. "I like live music way more. Like if I know it's somebody else that I frequently bump into on the scene, I like to have already seen them perform their music live first and then go listen to them." 
He will give the community a chance to do just that on the Alley Stage.
Light Scene Factory will take the Garden Stage six hours after Coastwilde's performance.
Light Scene Factory is the project of Detroit musicians Taylor Reynolds and Noah Warnack. They've both played Dally before, Reynolds in 2011 with The Crooks and Warnack in 2013 with The Characteristics.
Reynolds said this year will be "An entirely new experience."
Reynolds said they started the project "As an outlet for our shared love of dance music and many other styles."
"There is a much stronger focus on creating electronic and dance music compared to other projects we have worked on previously which were a little more 'rock' oriented," Reynolds said. "However, you can expect the same energy and excitement you'd get from a rock show."
"We think every year is special," Adriel Thorton said, co-president of the North Cass Community Union which produces the festival. "I've always loved the diversity, inclusiveness and non-pretentiousness of Dally."
Thorton said he recommends checking out local apparel vendors Detroit GT and Aptemal Clothing. He also noted this year, volunteers are setting up the Forest Stage —previously located at Forest and 2nd— between Hancock and Warren Avenue on 2nd.
For a full list of performers and vendors, visit Dally's site at www.dallyinthealley.com.
---
Jack Thomas is a contributing writer for The South End. He can reached at jht626@gmail.com.