Wayne State's campus lit up in Christmas lights Saturday night for the 48th annual Noel Night, after a two-year hiatus due to the COVID-19 pandemic. 
The indoor and outdoor event, organized annually by nonprofit community building organization Midtown Detroit Inc., featured nearly 100 participating venues with holiday shopping, food, live music, family activities and art galleries.  
Director of Arts and Culture at Midtown Detroit Inc. Annmarie Borucki said she is excited to have the event return following the pandemic, according to Local 4.
"Everyone is excited to have Noel Night back. Our museums are ready and open, our shops are ready to go," Borucki said. "I mean, we've created so many unique experiences for people to come out and experience for free in Midtown." 
Borucki mentioned various businesses to shop at, ranging from well-known stores to small businesses.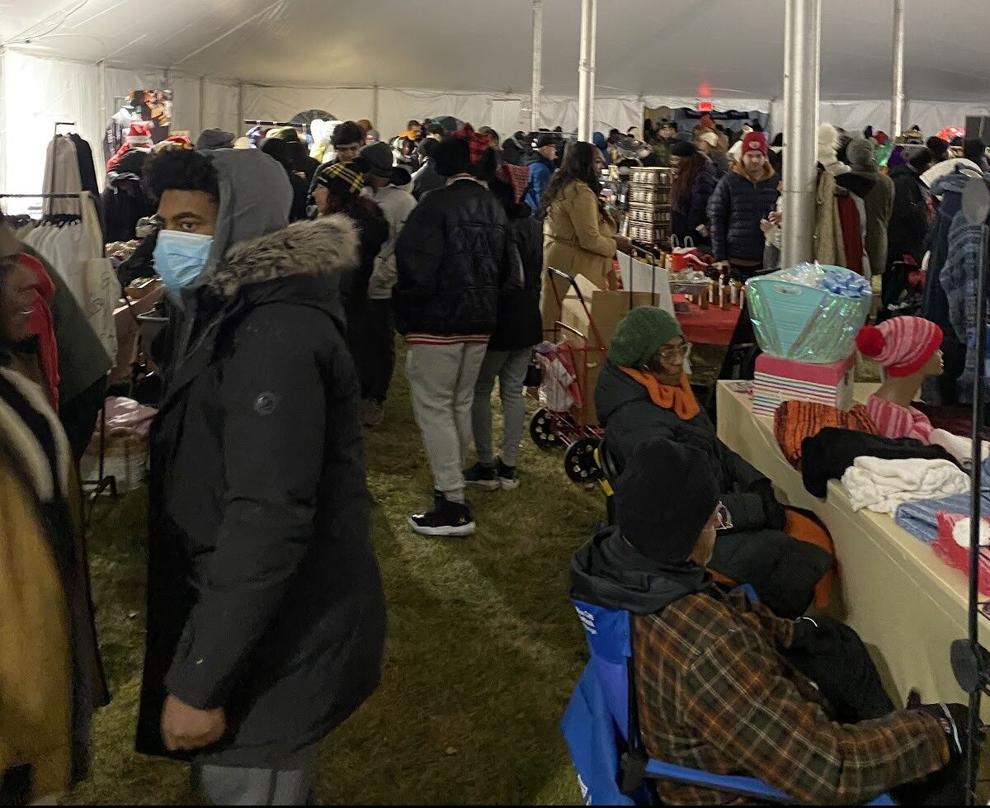 "Midtown is known for a number of its small businesses, Shinola and Third Man Records are two of our bigger businesses that I think a lot of people are familiar with and then we have a lot of our other businesses that have been around for much longer…" Borucki said. 
Kalyn Jones, owner of Kalyn Keith Clothing, experienced his first Noel Night and featured graphic design items inspired by Detroit. 
"Everything is made by me, I made all this stuff inspired by Detroit. I'm tired of hearing negative stuff in the media so this celebrates everything positive about Detroit," Jones said.
Director of the Detroit Artists Market Matt Fry said he was thrilled to have Noel Night return as it positively impacts their business. 
"We are the longest running holiday art market in all of the Midwest," Fry said. "We've been doing this since the 1940s so this is something we are very comfortable with and I am so glad Noel Night is back on this year because this is one of our biggest nights of the year." 
Fry said they currently have a holiday art exhibition which is available until Dec. 30.
"It's called 'Art for the Holidays.' It goes on through December 30 and then we have a Landscapes exhibition that starts January 20, so we always have an exhibition in the gallery with the exception of the in-between times where we're taking one show down and putting another one up," Fry said. 
Noel Night venues on campus included: the Elaine L. Jacob Galley, Maggie Allesse Department of Theatre and Dance, Museum of Anthropology, Geology Mineral Museum, Wayne State Planetarium, WDET 101.9, WSU Press Warehouse, as well as various performances and markets along Woodward and Warren. 
Wayne State Press had a book sale as part of the holiday celebrations. 
Director of WSU Press Stephanie Williams said they are known for their used book sale with an affordable price.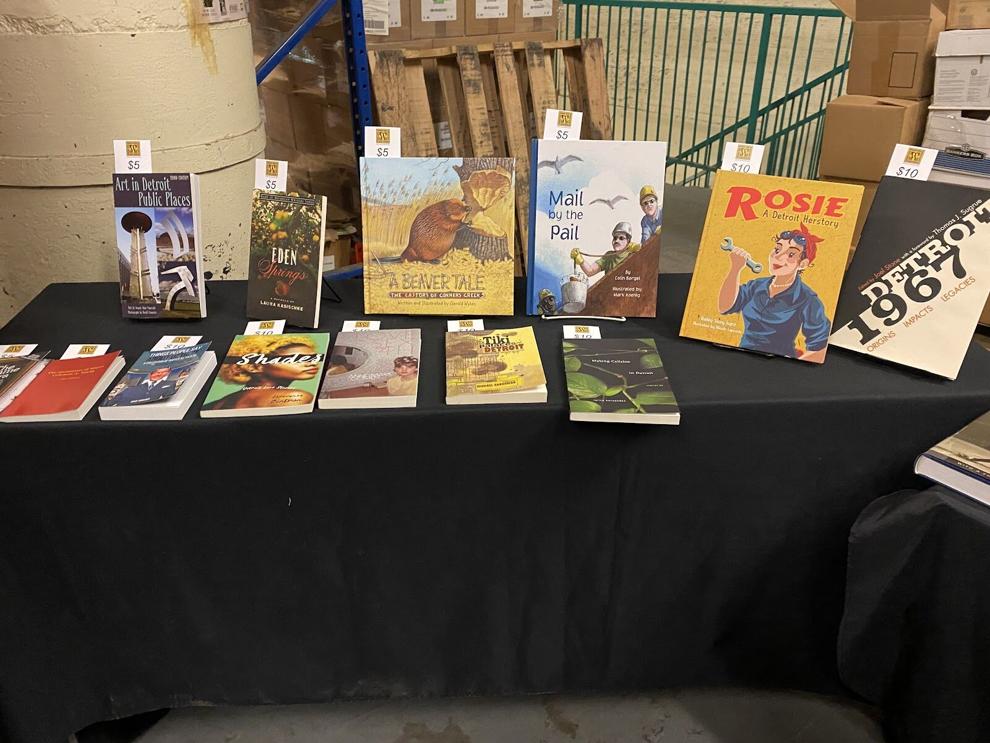 "One of the great things about that (is) people can take one of these bags and for $15 they can fill it up with as many used books as they can fit in here," Williams said. 
Salvation Army volunteer Jordan McDougall handed out hot cocoa to attendees of the outdoor marketplace and said she enjoyed doing so.
"Every now and then, they need volunteers so we help out with that. It's fun," McDougall said. "I like being able to do this and make people happy." 
Fry said his favorite part of the event is introducing the gallery to people who previously hadn't known about it. 
"I like it when people come into the gallery and tell me that they never knew it existed and that they discovered it for the first time and they ask us what else we do and we tell them we have a full exhibition schedule throughout the year. We invite them to come back and then three or four months down the road, I'll remember seeing them at Noel Night and they actually do come back and visit us," he said. 
Williams said her favorite aspect of Noel Night was the community it brought together. 
"Seeing people and having people in our building and learning a little bit more about what we do here…" Williams said. "This is my first Noel Night and so it's really great to be here."
---
Marina Johnson is a correspondent for The South End. She can be reached at newsreportertse2@gmail.com.
Photos provided by Marina Johnson.
Cover photo by Shawntay Lewis.