This article originally appeared in The South End's Winter 2019 Back to School print edition.
When George Shirley was 5 years old, his parents entered him in a singing competition sponsored by Block's department store in their hometown of Indianapolis. He won second place and earned an opportunity to make a recording.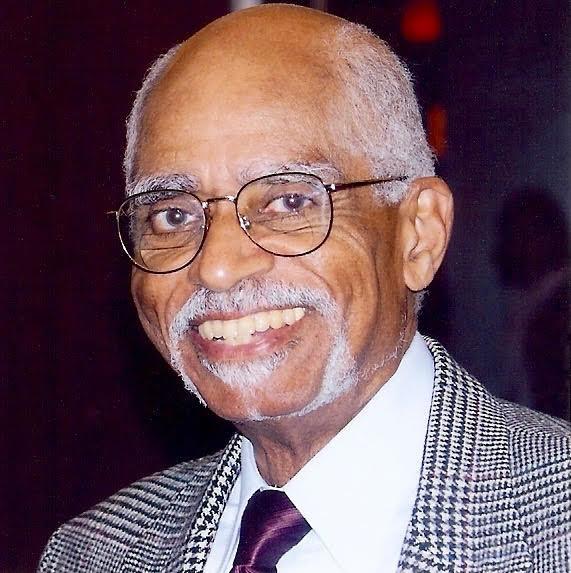 Eighty-four-year-old Shirley, a 1955 Wayne State graduate, is a man of many firsts. He went from singing with his parents at local churches in Indianapolis, to becoming the first black teacher at a Detroit high school, the first black member of the U.S. Army Chorus and the first black tenor to sing a leading role in the Metropolitan Opera in New York City.
Shirley said he credits his success to his education. His family moved to Detroit when he was 6, which he says had one of the best music education systems in the country at the time. Shirley always planned on going to WSU, partly because it was one of the few colleges his family could afford.
"At that time the tuition was $95 a year," Shirley said. Shirley began playing the euphonium in his local church band during college, which helped pay for his schooling.
"The euphonium was my scholarship. Every football season my scholarship was paid because of my playing in the band," Shirley said. "My parents had to struggle to come up with the $95 in the winter season."
While at WSU, Shirley was introduced to the genre of music that would eventually turn into his passion — opera.
Shirley was approached by the conductor of the WSU men's glee club about performing in Igor Stravinsky's "Oedipus Rex" when he was a senior. Shirley was cast as the title role and performed on the Bonstelle stage.
"I loved the experience, but it didn't speak to me as a way of life at that point," Shirley said. "But here again, it was part of the training that I was receiving that was preparing me for the career path that I had no idea of."
Shirley said he knew little about opera before his exposure in the glee club.
"The only opera we heard in my household was Grand Ole Opry from Tennessee because my mother was from Arkansas and she liked country music and my dad was from Kentucky," Shirley said.
While he was a member of the U.S. Army Chorus, Shirley said his colleagues convinced him to study with Therny Georgi — an opera singer who was teaching in Washington D.C.
"I went and sang for (Georgi) and he said, 'Study with me one year and I guarantee you will have a career,' which was very interesting because I wasn't aware of many African-American tenors who were having careers in opera," Shirley said. "I didn't really know much about anything, about proper repertoire from my voice. I had to learn that along the way."
In 1961, Shirley was given the opportunity to rehearse with the Metropolitan Opera as a cover for Charles Anthony in a performance of Wolfgang Mozart's "Così fan tutte." While Anthony was traveling between New York City and Washington D.C. for performances, Shirley filled in for him during stage rehearsals. On a Monday afternoon, while Shirley was practicing with one of his vocal coaches, the door opened and Rudolf Bing — who was general manager of the Metropolitan Opera at the time — walked in.
"And he said, 'George, can you sing the performance tomorrow night because Mr. Anthony has cancelled?'"
Shirley said he jumped on that opportunity.
Before he left the building that afternoon, the press secretary of the Metropolitan Museum of Opera handed Shirley a recording of the opera.
"I took that recording to my apartment and I put it on my hi-fi machine," Shirley said. "For the rest of the afternoon I walked through the staging while the recording was being played. I walked through the staging in my living room."
That night, without any rehearsals with the orchestra, Shirley walked onto the opera house stage and sang the performance.
"I didn't make any mistakes, but I don't remember much of anything from that performance," he said.
Shirley says he has never focused on being the first African-American to break barriers in the field because doing so would hinder his performing abilities.
"I couldn't think about that fact that there will be a whole lot of folks that don't want to see me up there (on the stage of the Metropolitan Opera)," Shirley said. "They don't want to see me singing duets with white sopranos, but I couldn't think about that. All I could do was try to be the best I could under whatever circumstances that I would find myself in."
Shirley continuously expressed his strong set of values when it comes to facing challenges.
"Do the job. Do the work that's in front of your nose," Shirley said. "Do it, be prepared, go out there and let the chips fall where they may."
Shirley was given the National Medal of Arts by former President Barack Obama in 2015. Shirley was recognized for paving the way for future African-American singers and educators, according to a White House press release.
Shirley currently serves as the Joseph Edgar Maddy Distinguished University Professor of Music at the University of Michigan where he continues to educate students.
"I hope that my students learn as much from me as I do from them," Shirley said. "And I mean that sincerely."
---
Jack Filbrandt is arts and entertainment editor of The South End. He can be reached at jackfilbrandt31@gmail.com.
Cover photo courtesy of Reuther Library.