With the 2020 election wrapping up on Nov. 3, now may be the perfect time to reflect on the historic importance of voting rights. 
A great place to start this reflection is at the "Voting Matters" exhibit, now on display at the Charles H. Wright Museum of African American History. The exhibit, which opened this September, is an interactive multimedia experience that educates visitors on the history surrounding the development of voting principles and the dedicated historical figures who aided in this endeavor.
Stacey Deering, a Wayne State University political science Ph.D. candidate, was brought on a year ago to work on curation and research for the exhibit, she said.
"This year with it being such a historical election, we wanted to make sure we were able to leave an imprint in the community by educating them on why it's important to vote. That's exactly why the exhibit is called 'Voting Matters'," Deering said.
Charles H. Wright Museum CEO Neil A. Barclay came up with the concept of creating an exhibit to honor not only the 100-year anniversary of the 19th Amendment, which gave women the right to vote, but to also educate the community on the voting history of African Americans, Deering said.
"He (Barclay) wanted to tell the basically almost close to 200-year story through an exhibit that has important content as well as media pictures and is interactive," Deering said.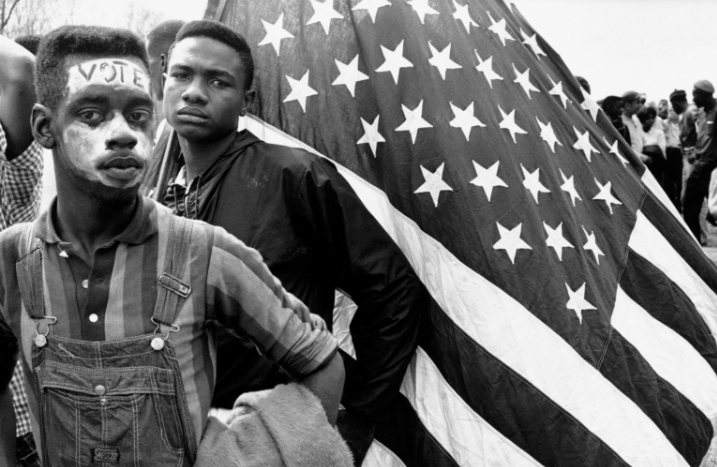 WSU Student Senate Director of Student Services Kamali Clora said it's incredibly important for people to educate themselves on voting rights.  
"Knowing how to effectively work in the process, getting a seat at the table and learning how to advocate at the policymaker level is what people of color, African Americans, all need to be doing to be able to represent our communities with our voice," Clora said. 
Museum visitor Ariel Pride explored the exhibit with her mother and what she learned encouraged her to vote, she said. 
"My mom and I never really knew that much about all that went into our right to vote before interacting with the exhibit," Pride said. "This will be the first election I can vote in and just learning about what went into me being able to vote makes me excited to go out and do it."
Young voters must turnout and make their voices heard, Clora said.
"I always think of it as like each generation combs over the old, the other generation, with new thoughts, new perspectives in new understanding for people and so that that perspective needs to be brought into these elections," Clora said.
The exhibit was designed to travel to other African American history museums across the country, Deering said. The women's suffrage portion was intentionally made to be able to stand on its own, so it can remain while the rest of the exhibit travels.
The exhibit will be on display until May 2021. To purchase a ticket, register at the museum website.
---
Cameron Sanders is a contributing writer for The South End. He can be reached at Cameron.sanders@wayne.edu.
Cover photo of five Black officers of the Women's League in Newport, Rhode Island - 1899. Photographer unknown. Courtesy of Charles H. Wright Museum.