This summer, Detroit artists are bringing personal performances that reflect on the current cultural and political landscape to your front door with NOW:FUTURE. 
Sidewalk Detroit collaborated with Kresge Arts in Detroit for the traveling neighborhood concert series which began Friday, July 24 and runs until Aug. 20. A different artist takes the stage in a different neighborhood each week, with the community experiencing the show from their porches, front yards and inside their homes.  
The rotating venue is what makes the series special, Detroit resident Julién Godman said. 
"It's exciting to see performing arts and music brought right up to a resident's front yard," he said. "It's very unique in that regard."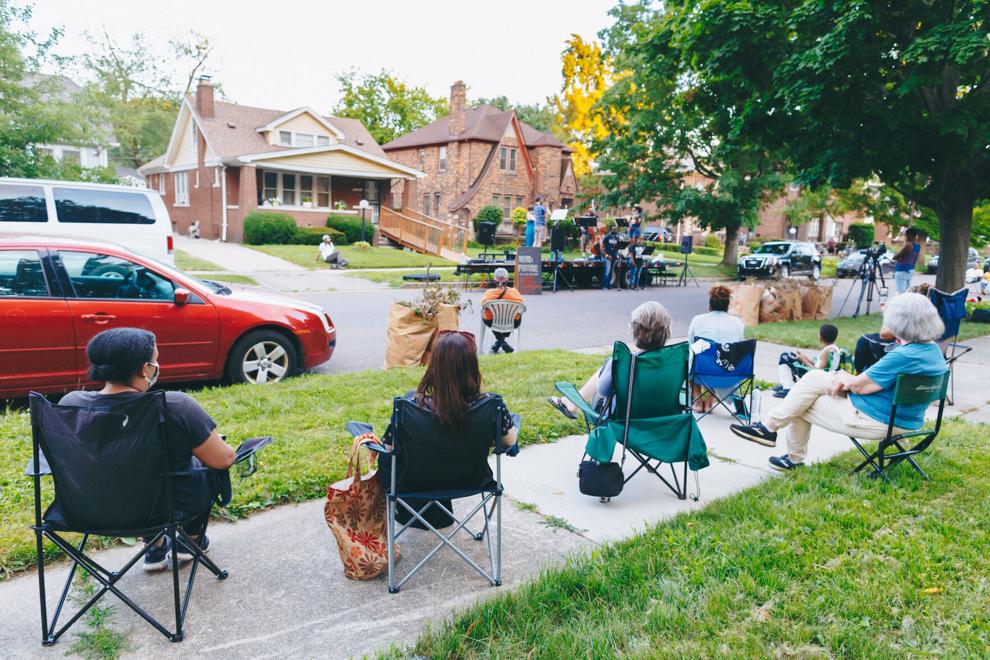 The series features Kresge Art Fellows, Gilda Award recipients and other local artists. 
Godman said the performances explore key questions: "What is the story of Detroit artists today?" and "What is the future we want to see?"
"I think these are questions we should all be thinking about —running dialogues and discourses through the power of the arts in seeking some recognition of the present, whatever that may be, and tangible visions for the future," Godman said.
Augusta Morrison, program strategist at Sidewalk Detroit, said their role as curators is to critically think about space, time and challenges artists face. 
"If we jumped 50 years in the future and we're looking back at 2020, what would this art movement be called?" Morrison asked. 
NOW:FUTURE was designed with the Harlem Renaissance in mind, Morrison said, especially how it shaped a specific narrative.
"The rich influence of art, music, literature, theatre, dance and more that came out of that time impacted the way people experienced everyday life," she said. "Given the parameters of the pandemic, we had a lot to consider in terms of how we were going to make this accessible and safe."
Live streams of the events can be viewed on the Facebook pages of Sidewalk Detroit and Kresge Arts in Detroit. Several film projects created by artists are also premiering on the organizations' Facebook pages. 
Choreographer and dancers Erika "Red" Stowall and Marsae Mitchell collaborated with filmmaker Julia Yezbick on projects that reflect on what is currently happening in the world.
Stowall will premiere her film "Quarantine Chronicles" on Aug. 13 at 7:00 p.m. It portrays her life at home, daily routines and caring for her father during the COVID-19 pandemic. 
Performing the piece in her home is her way of 'christening' it, she said. Adding movement to her routines acted as a form of therapy.
"There was so much uncertainty in the world that it was causing a commotion in my soul," she said. "I found that I needed to make art but couldn't. I started working on creating daily routines to help me come to terms with the unknown."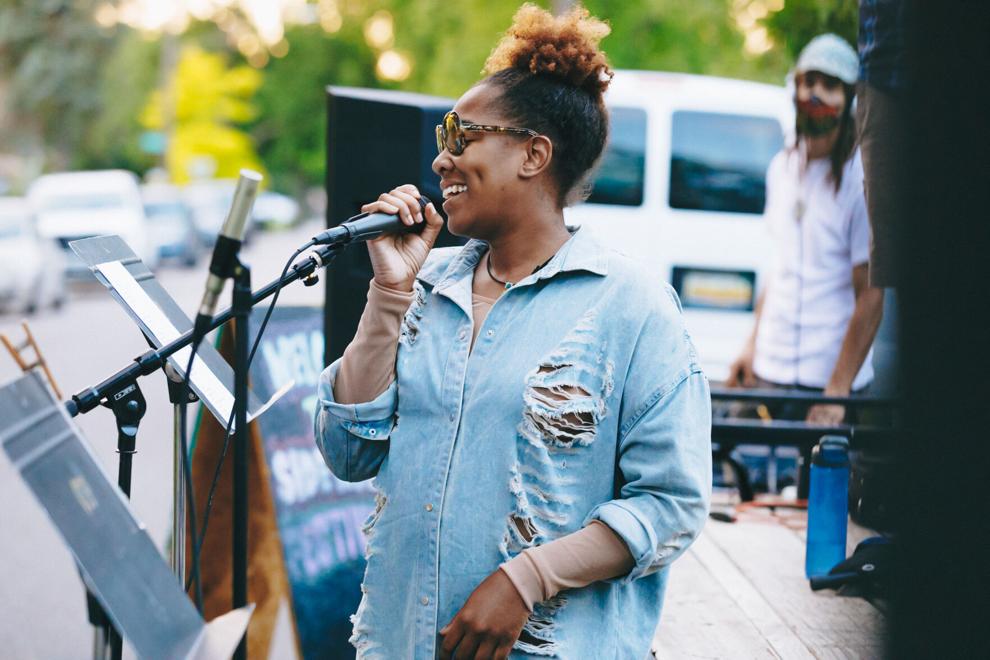 The film also explores experiences others may be going through, Stowall said. 
"This piece is about mental health and self-care, which is universal," she said. "There are stigmas in the Black community about mental health, overall it's ignored."
Mitchell's dance piece "Reflect. Black. Times" premiers on Aug. 20 at 7:00 p.m. The film explores how white supremacy affects people of color. Her piece includes original poems and Nina Simone songs and interviews. 
"People of color have been subjected to trauma for over 400 years and these trauma-inducing atrocities are still occurring today," Mitchell said. "The effects of this trauma include self-hatred, the desire to assimilate to the colonizer and devaluing ourselves."
Mitchell was inspired by the current racial and political climate. She said her film tells a story of love and reciprocal love after 400 years of an abusive relationship with America.
"The future I want for my community is one of love," she said. "I believe Black love, Black families and Black education are the most revolutionary ways to negate the effects of white supremacy."
Similar ideas can be seen in other artists' works throughout the series, Morrison said. 
"Honestly, the entire series is so exciting because it's evident that there is shared consciousness around what artists are experiencing right now and how the pandemic and Black Lives Matter movement are impacting their work," Morrison said.
NOW:FUTURE can be viewed on the Facebook pages of Sidewalk Detroit and Kresge Arts in Detroit.
---
Marisa Kalil-Barrino is arts and entertainment editor at The South End. She can be reached at artsandentertainmenttse@gmail.com. 
Photos by Trilogy Beats.