Wayne State first lady Jacqueline Wilson is passing on career, life and beauty advice on her new weekly podcast "First Thought," which premieres this Monday.
"'First Thought' gives you an overview of life," Wilson said. "Whether that's work-related, personal or private. I think that it is important that young people, especially, watch out for the pitfalls in life. And if there's any way that you can listen and gain a tip or a trick, you should."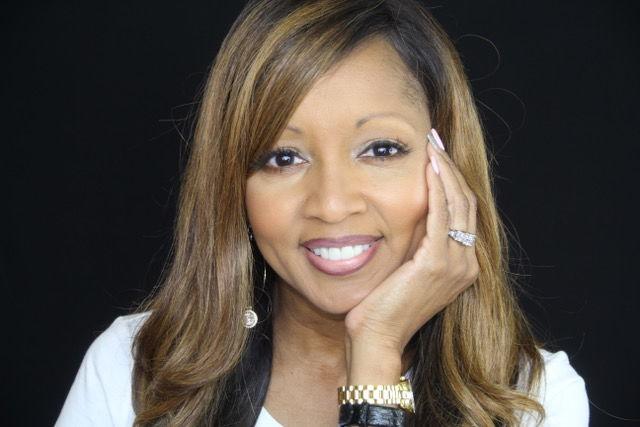 Wilson's podcast also delivers dating advice in its inaugural episode. She candidly opened up about her marriage to President M. Roy Wilson.
"I think it's important for people to know that relationships are hard, and you definitely have to work at it," she said. "With our schedules, it's unimaginable how busy we are so having to just say, 'We're going to have a date night' (can be difficult). Most nights we have dinner together, and because I play an active role at the university, most events we go to (together)."
Wilson called California home for over 30 years before moving to Detroit. The city's reputation preceded itself as the Wilsons prepared for their move to the Motor City.
"All I heard about Detroit was negative," Wilson said. "My initial view was, 'Wow, this could be interesting. Am I really ready for it?'"
As a self-proclaimed optimist, she said she chose to focus on the positive side of embarking on a new journey in Detroit. However, she was disappointed with the conditions of the city.
"I was very saddened to see all the abandoned buildings and the blight," Wilson said. "I was going to embrace the city and do all that I can to leave my legacy here."
It did not take long for Wilson to discover her purpose on campus. While attending a fundraiser with President Wilson, she heard the story of a homeless medical student while attending a fundraiser with her husband.
The story inspired her to start the Helping Individuals Go Higher Program, a nonprofit that provides resources like housing support, textbooks and other assistance to WSU students in need.
Wilson said she often hears from students who have benefitted from or worked for the program in the past.
"Just recently one (alumna) reached out. She is going to get her master's and she asked for a letter of recommendation," Wilson said. "I will write a letter of recommendation to whoever's worked with the program as long as I'm alive. I want to make sure that if I can give back the services that they have given to the program, that I do that."
Wilson shares advice on her podcast that she has gained from her various careers, which includes over 30 years of corporate sales experience. She also started her cosmetics line, Jacqueline Page Cosmetics, over 15 years ago and has recently completed a fashion line.
"I was able to work with a tailor in Hong Kong and get the basic line. I'm looking to do fashion week in New York next year," Wilson said.
She was asked to participate in this year's New York Fashion Week but declined due to other commitments.
Those commitments included fundraising for both the HIGH Program and WSU at large. In 2018 the university reached a $750 million fundraising goal three months ahead of schedule.
"Years of hearing no in all of my time in sales gave me a tough exterior," Wilson said, giving credit to her professional background for her ability to lobby on behalf of WSU. "I was a little shy girl growing up, but sales taught me how to be strong, ask for what I want and be assertive."
Wilson has seen many changes come to WSU's campus and continues to be an advocate for the university.
"We live on campus. We see the good, the bad and the ugly," she said. "I remember when we first got here (WSU) didn't even have street lights. There was no trash removal or bus line. I wanted to see what I could do as an individual."
"First Thought" will be available for streaming on Spotify and iTunes. New episodes of the podcast will be posted weekly on Mondays.
---
Cover photo by Jonathan Deschaine.