Some Wayne State art students are re-adjusting to campus life after navigating virtual learning throughout the COVID-19 pandemic.
Alyssa Rogers, a senior biological sciences major and art minor, said campus engagement has been limited this semester since some art classes are still taught online.
"It's also kind of sad cause a lot of my classmates chose to not be in person so I miss the community aspect and maybe getting my feedback from other people," Rogers said.
Angel Gunn, a senior interior design major, said there are benefits to working in person, but some classes are better suited for virtual learning.
"My hands-on art classes like painting, drawing, ceramics etc, I prefer to be in person but for my art history, interior design, or non-art classes, I don't mind it being online," Gunn said.
Gunn said she had to resort to different methods of learning during the pandemic.
"Not being hands-on with my professor caused a lot of confusion and I found myself teaching myself or using other resources to learn certain information for my classes," Gunn said.
Fernanda Manzanares, a math major and student artist, said she felt high stress amidst virtual learning.
"Even with class online it's very evasive to have your home also be where you learn and where you do everything else because then it just doesn't feel like home, it feels like you always have to do something," Manzanares said.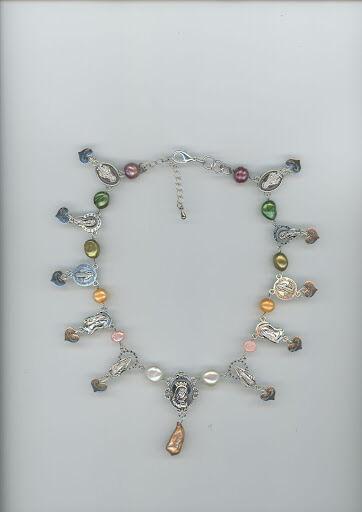 Rogers said the switch to virtual learning disrupted her college experience.
"It messed my schedule up. I've had a four-year plan since I started university and I followed it 
pretty much to a tee, so I could make sure I could get my degree in time," Rogers said. 
Gunn and Rogers said they lacked motivation or creativity during the pandemic.
"I feel like during the pandemic I would have like large bursts of inspiration, but maybe not like the energy to actually bring that inspiration to fruition," Rogers said. 
Gunn said virtual learning limited student engagement opportunities.
"It's nice to interact with my peers, get opinions and see others work instead of being on Zoom," Gunn said. "People have their cameras off, so it's difficult to see what they're doing, and we don't really converse because we're muted."
Despite the struggles of learning remotely, Gunn and Rogers said the James Pearson Duffy Department of Art and Art History was supportive, including by providing them with necessary materials for their artwork.
While returning to WSU this semester posed some challenges for Manzanares, the pandemic made her more appreciative of in-person learning, she said.
"Even though it is back to being on campus you still have to get used to new things, for me, even if I do struggle, it's all worth it because it is really nice to just be able to see people and not feel as lonely as I've felt the past couple of years," Manzanares said. 
---
David Carter is the sports editor for The South End. He can be reached at gq1784@wayne.edu.
Cover photo by Quinn Banks, The South End's multimedia editor. He can be reached at multimediaeditortse@gmail.com.