Public health and rap music are seldom correlated with each other. It's difficult to connect Kanye West and Meek Mill with the healthcare system. However, this WSU student organization is proving otherwise. 
The Listening Party is an organization where members listen to rap music and analyze lyrics while connecting them to public health issues. 
"The idea to start this organization happened one day at 4 a.m.," TLP's co-founder and pre-pharmacy major, Nasim Malakoti-Negad, said. "We were sitting at the undergraduate library and started discussing how we can tie in our professional careers plus our hobbies."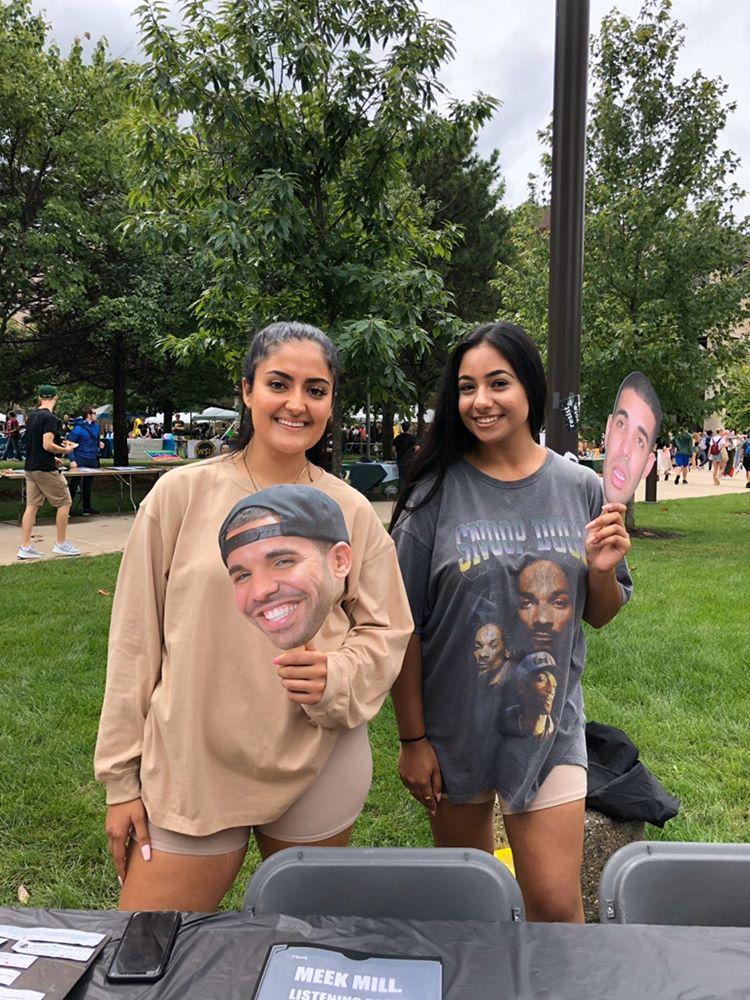 Dunia Oweis, co-founder and pre-pharmacy major, said TLP hopes to analyze how artists are speaking out on public health issues in their music.
"One of our personal goals is to make people realize there is more meaning behind a catchy beat to a song," she said. "So, if you are willing to listen to the message and understand the meaning behind the song then The Listening Party is definitely for you." 
According to the Center for Disease Control, public health is the science of improving the health of people within the community. Issues addressed by public health include mental health, LGBTQ issues and even systematic problems within the government among other things. 
Each listening party discusses a different artist and topic. The parties are created to touch on various issues that students may relate to, Malakoti-Negad and Oweis said. 
"We usually don't cover the same topics. We discussed the opioid epidemic with J. Cole and LGBTQ with Frank Ocean. These are lessons you could learn in a public health class but are within the lyrics to rap music,"  Malakoti-Negad said. 
In the last listening party, healthcare and racial injustice within the court systems were discussed through Meek Mill's lyrics. 
"His album talked a lot about mental health along with how a lot of people are unlawfully accused of crimes they did not commit," Oweis said. 
Public health issues are important to business major Alice Ogadinma because there's so much chaos going on in the world right now, she said.
By analyzing the lyrics to music, people may develop a closer relationship with the artist, Ogadinma said. 
"I think The Listening Party is a cool thing because I enjoy listening to rap music but never really thought about the meaning behind the songs," Ogadinma said. "I think I will attend their next event to hear more about public health issues happening all around us."
TLP recently opened a second chapter at the University of Windsor, Malakoti-Negad and Oweis said. 
"Music is always there for us and public health affects everyone," Malakoti-Negad said. "I think you would be surprised at how many of your favorite artists and rappers know about public health issues. It's almost like they were here taking classes at Wayne State with us about the topic."
The next listening party will center around rapper Kanye West. The event will be held on Monday, Nov. 25 at 7:00 p.m. on the second floor of the Student Center in Hillberry room EF. 
---
 Jasmine Hunt is a contributing writer for The South End. She can be reached at jasmine.hunt2@wayne.edu. 
Photos courtesy of The Listening Party.