When the movie "No Sudden Move" premieres in 2021 its set may look familiar. 
The Steven Soderbergh directed thriller began filming in Detroit in September. Some of the city's most iconic sites were used as filming locations, including Wayne State University's Maccabees Building. 
The film's plot revolves around a group of criminals in 1955 Detroit, with a star-studded cast led by Jon Hamm and Don Cheadle. 
After filming wrapped up in the Maccabees Building on Nov. 12, 10 students of WSU's College of Fine, Performing and Communication Arts were invited to a behind-the-scenes workshop on Nov. 13.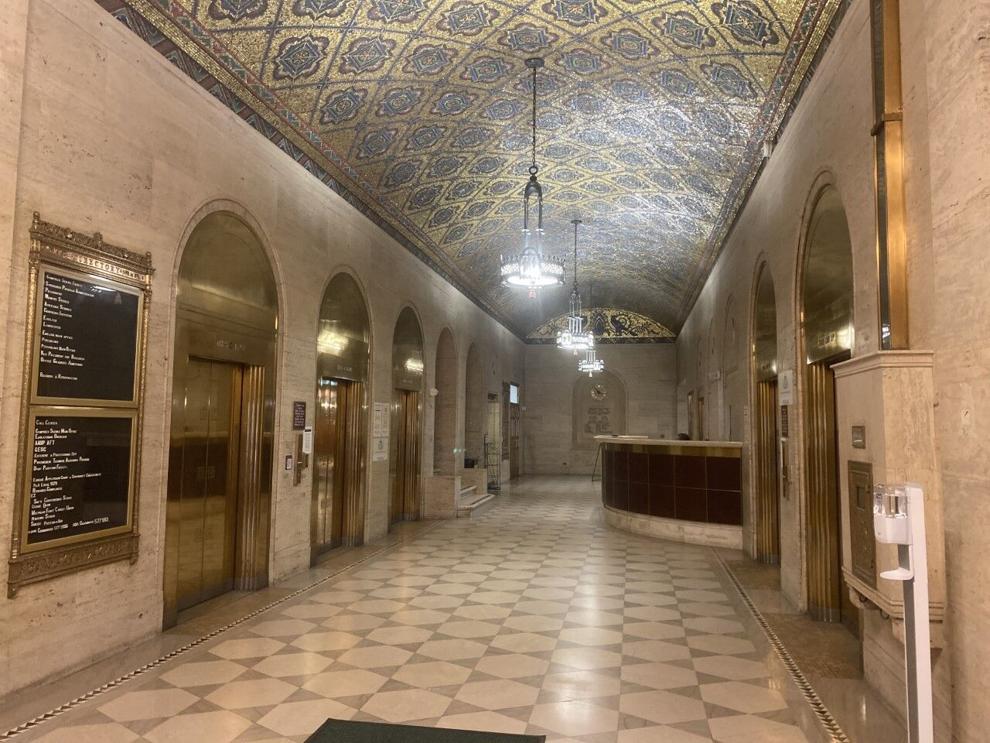 WSU faculty coordinated the workshop with the film's crew to give students an insight into the movie industry. Among those present were the film's supervising art director, location manager and executive producer. 
WSU CFPCA Dean Matthew Seeger said collaborations like this are essential to creative instruction at WSU.
"Our students always benefit from the opportunity to interact with the professional community.  This includes music students interacting with musicians at the (Detroit Symphony Orchestra), theatre students interacting with Broadway actors or film students interacting with Hollywood productions," Seeger said. "While it isn't every day a Hollywood production is shot in the Maccabees Building, our students often have similar opportunities."
The film's set designers were tasked with recreating 1955 interiors on the second floor of the Maccabees Building. These changes were on display when students toured the set. 
Master of Fine Arts in Acting student Adam Graber said he has been on production sets before, but touring this set was unlike anything he'd experienced.
"I was mostly impressed by the attention to detail that was put into the design to create a period set," Graber said. "It was like stepping into another world."
Ryan Bernier, another MFAA student, said he was amazed by the commitment to accuracy on set. 
"I grew a greater respect for the attention to detail it takes to create an environment," Bernier said. "From what we were told, the crew had to make everything time period appropriate, including things like wallpaper and lighting fixtures."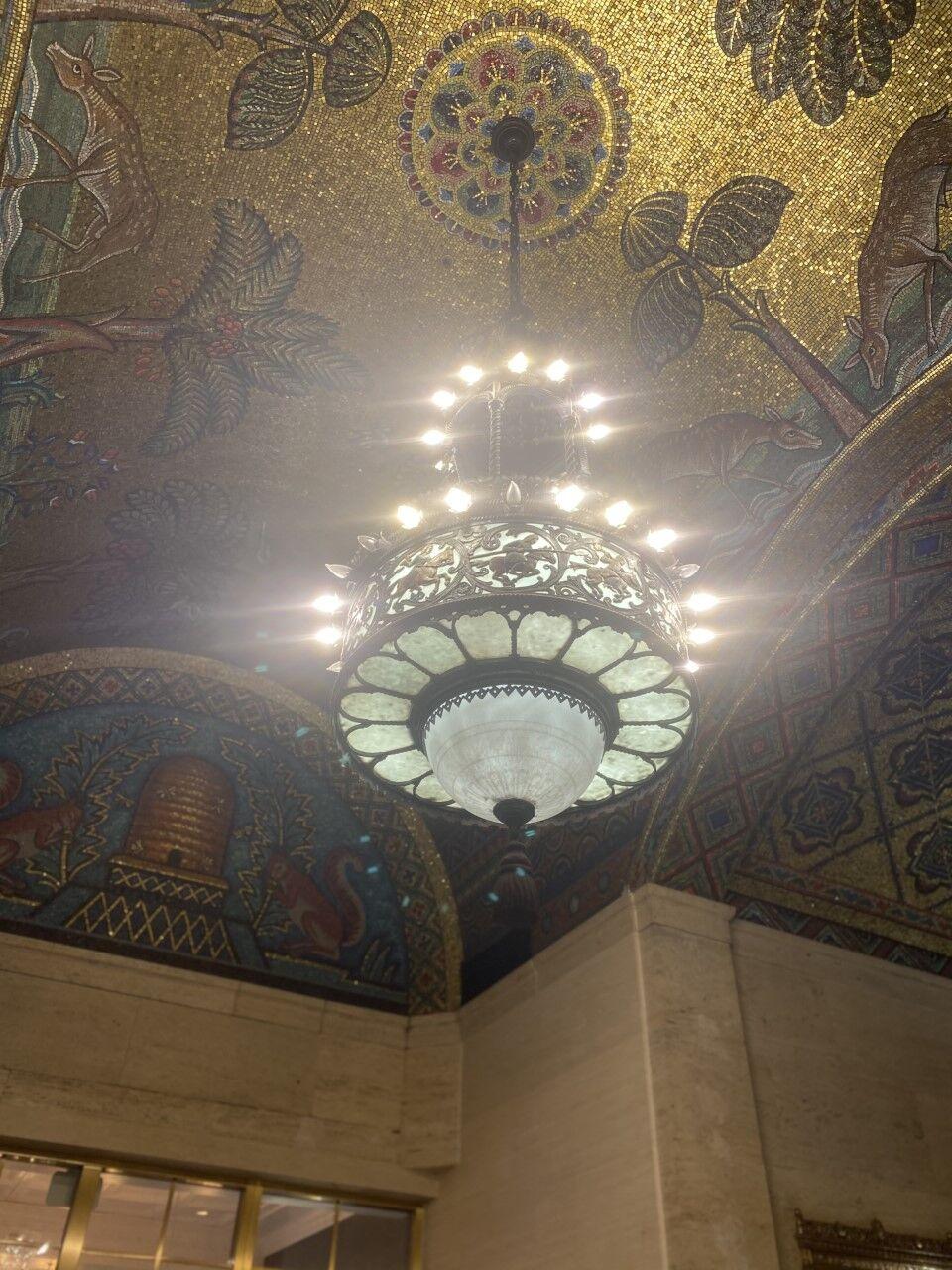 For some students, this opportunity was their first experience with mainstream commercial media. 
"At first it was very daunting to be in the same room as these professionals, but they were so eager to help and answer questions," Graber said. "They were approachable and thorough in the information they passed on, and that helps immensely in navigating this industry." 
Filming for "No Sudden Move" was planned to start in April 2020, but the COVID-19 pandemic delayed the shoot significantly.  
"We asked a lot about their protocols and they were really upfront with us about how the pandemic altered their production," Bernier said. 
Several WSU clinicians from the Clinical Research Center worked with the production team to create a safe filming environment. COVID-19 guidelines assured the cast and crew's safety.  
Even with the film's setbacks and alterations, students said they were deeply inspired by the opportunity to see artistry in action.
"Although the industry seems to come off as exclusive, that's not the intention that I gathered when coming into the room," Graber said. "There really is a future for filmmakers and actors that have the same determination, no matter the background." 
"No Sudden Move" is set to be released in 2021 on HBO Max. 
---
 Photos by Nora Rhein, a contributing writer for The South End. She can be reached at NoraRhein@wayne.edu.