Three Metro Detroit bands held a concert to raise money for local social justice organizations on Saturday. 
The outdoor show was hosted by Quasi-Bullfight, Spring Training and SHUDDERR. The bands donated half of admission proceeds to the Detroit Justice Center, and also had donation baskets for the Detroit Black Community Food Security Network during the event. 
Jackson Meade, a film and theatre student at Wayne State, is the guitarist and singer for Spring Training. He said despite a limited crowd size due to COVID-19 guidelines, it still felt good to perform in-person. 
"I personally have been in need of some good live music. It's nice to have people back and together and doing stuff we love again," Meade said. "Even if it can't be the biggest show, it'll be nice just to have a show again, and to get people out."
Meade said audience members were required to contact organizers for the venue address ahead of time and wear face masks at the concert. Each band said they were excited at the opportunity to perform live for the first time in over a year.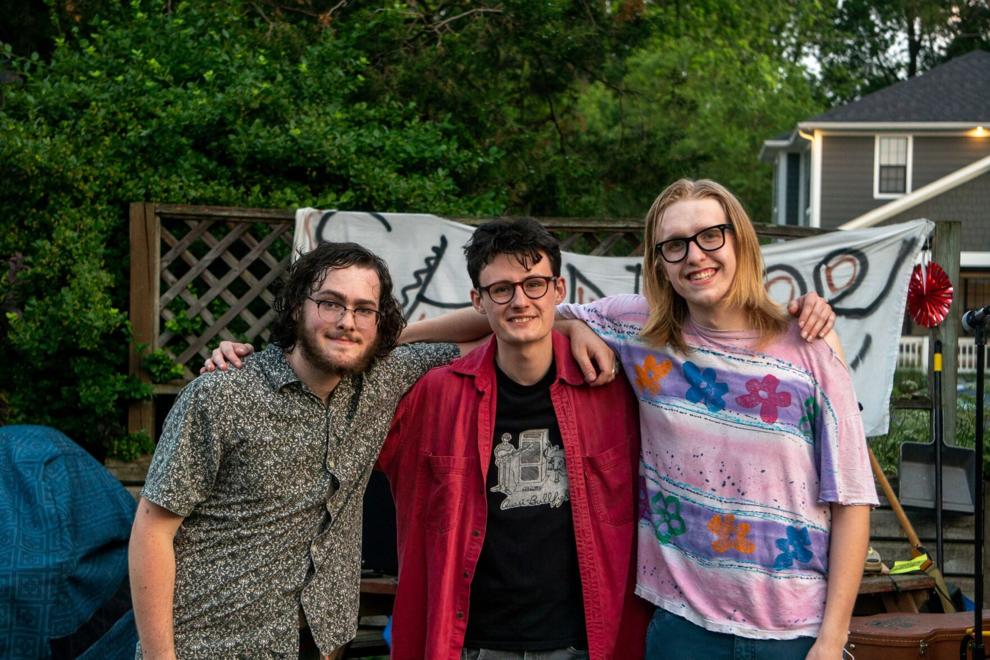 Logan Macka, a music technology student at WSU, is the bassist for Spring Training and SHUDDERR. He said members of all three bands decided the concert, which fell on Juneteenth, should benefit causes focused on Black Detroiters.
"We just want to give back to the community as much as we can. It feels even better to be doing that than simply playing," Macka said. "It's one thing for us to get that emotional result, but to know what we're doing is benefitting people in the long run feels amazing." 
Malcolm McNitt, a music technology student at WSU, is the singer and guitarist for Quasi-Bullfight and Spring Training. He said the bands were passionate about donating to the DJC, a non-profit law firm that provides legal support to Detroit residents and works to reform the justice system.
"It feels like a great thing to support monetarily because finding a lawyer can be insanely expensive, so what they do is very cool, to try and make it affordable for people," McNitt said. "It had the perfect combination of it being social justice oriented, and it being very local." 
Macka said the bands chose the DBCFSN because of its work to ensure Black Detroiters have local food sources.  
"We wanted to find causes that could have tangible results. We felt food security and the food drought problem in Detroit is something we'd like to address," Macka said. "So by picking one charity that's justice based… and then picking something that could help people feed their families and create a more sustainable environment in Detroit seemed like a smart move."
Meade said he believed the DBCFSN's grassroots work in shaping public policy is a great cause.
"I think it's an important organization because it's really focused on getting the people that are most affected by (food insecurity) at the front lines, so that the right voices are being heard," Meade said. "People are advocating for the community rather than politicians advocating for a community that they might be detached from." 
President Biden signed a law recognizing Juneteenth as a federal holiday on Thursday, the Associated Press reported.
McNitt said the federal commemoration of Juneteenth needs to come with concrete governmental action to support the Black community.
"It's a great thing, don't get me wrong, but it's really doing the least," McNitt said. "We just haven't seen any solid attempt at a federal level of police reform or any kind of attempt to chip away at systemic racism at all. It seems very vapid to just label it as a national holiday and really do nothing else."
McNitt said this concert was the three bands' first charity show at this scale. However, Meade said it would not be their last.
"As music is an industry that has been hit very harshly by the pandemic, I think it's important for us to recognize the other industries and communities that have been hit just as hard and harder," Meade said. "Doing charity shows and donating is really important for us going forward."
The band members said they felt fortunate to contribute to organizations they were passionate about while getting back to what they love.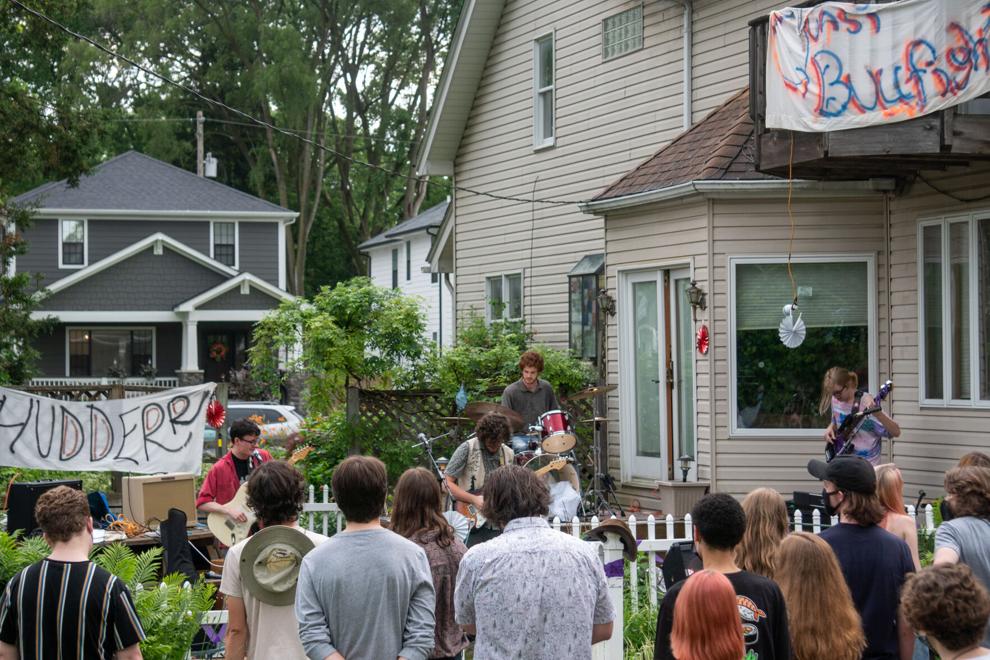 Macka said the bands repeatedly encouraged their audience to continue donating to these causes.
"It'd be nice to find even more charities to contribute to," Macka said. "I just think giving back to the community is one of the most important things with music. Consider looking into these specific charities and donating. At the end of the day, I don't care if you see us live and donate via this way, but by all means, go above and beyond."
---
Nora Rhein is a contributing writer for The South End. She can be reached at NoraRhein@wayne.edu.
Pictures by Quinn Banks, The South End's multimedia editor. He can be reached at multimediaeditortse@gmail.com.