With over 27 creative programs at Wayne State, there's no shortage of diverse artists to discover on campus. Many artists are unique in age, style and choice of medium. This group of 10 artists includes photographers, musicians, producers and many more. Here, in no particular order, are your 10 WSU artists to keep your eye on: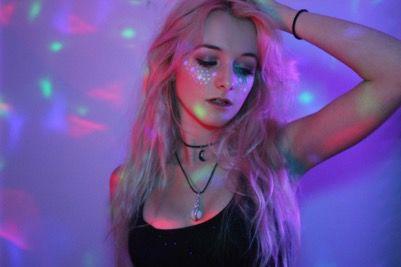 1. Adrianah Tucker
Major: Film
Adrianah Tucker started producing lifestyle YouTube videos when she was in middle school. Her videos range from telling stories and taste testing Japanese candy to vlogging her everyday life.  
Tucker, a WSU freshman, initially launched her channel to make music videos, but soon switched to lifestyle topics after realizing her love for the video-editing process. 
"I realized that the process of making videos was the actual fun part that I enjoyed," she said. 
Tucker said that although YouTube is her passion, it is hard to balance with academics and the lack of monetary incentive is discouraging. 
"It's really hard to stay consistent because of school, it takes a lot of hard work to be able to post every week," she said.
According to YouTube's monetization policy, a channel must have at least 1,000 subscribers and 4,000 hours of watch time to begin making money. Tucker said this policy makes it extremely hard for up-and-coming video creators to make money. 
"It's nearly impossible trying to start a YouTube channel with all the growing channels to compete with," Tucker said. "YouTube is a big investment that still hasn't paid off for me."
Currently, Tucker freelances and owns a video-production business that produces content for Michigan companies. 
For more visit http://adrianahleeproductions.com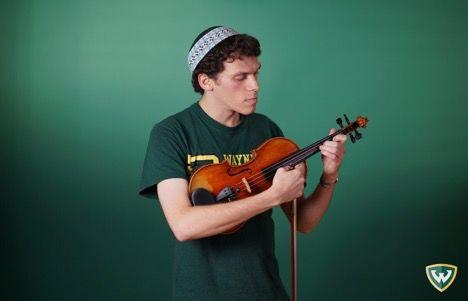 2. Issac Weiss
Major: Music education
Issac Weiss said his love for sound began when he was a toddler. 
"According to my parents, I was always fascinated by sounds and stuff," Weiss said. "I would strum metal air vents to make them resonate." 
Growing up homeschooled, Weiss said music was a form of social activity that helped him to foster his love for it. Weiss comes from a musical home; hisfour younger sisters are also multi-instrumentalists. 
"I am so proud and super impressed by them," he said.  "I don't want to fall behind them, I have to keep my skill up." 
Weiss is also a skilled computer programmer. He helped develop a sheet music software called MuseScore.com that allows users to share, post and create original sheet music.
Weiss said his goal is to pass on his love for music and teach musical training some day. 
For more, visit musescore.com/issacweiss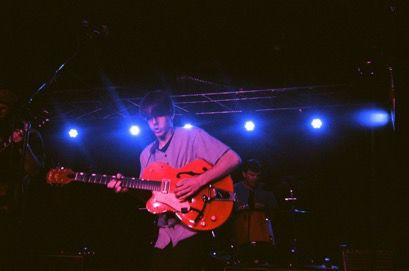 3. Ian Ruhala
Major: Communications
Junior Ian Ruhala started performing at concerts when he was in middle school. 
"I started playing shows when I was 13," Ruhala said, "I did shows called 'pay to plays' which are shows that you actually have to pay in order to perform." 
Rather than having a manager to promote his music and book shows, Ruhala said he prefers to do everything on his own. He enjoys having independence over his own music and business. 
"I organize my own shows and do all the promotional stuff myself," he said.  
Ruhala said his music's foundational sound is rock and roll, his usual go-to genre. However, he said he constantly plays with his style and sound.
"My style changes depending on what I'm listening to, it could be a country song I like or a punk song," he said. "Things just blend together because my taste in music is always changing, too."
Ruhala currently has over 2,000,000 streams on Spotify for his most well-known song, "What is Love? Tell me, Is It Easy?"
For more visit www.instagram/thebandhala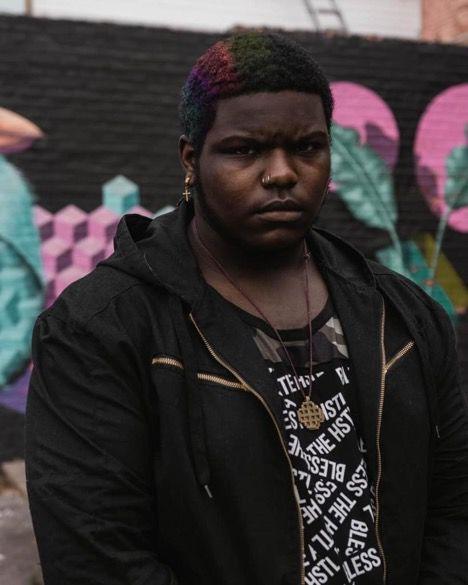 4. Elijah Miller
Major: Fine arts and media
When he was 6 years old, Elijah Miller's brother gave him a music sequencer that could record, edit and playback music. His love for music has only grown since then, he said. 
Miller, a junior, said his music production process is dependent on his mood. He constantly experiments with his sound and strives to produce something unique. 
"I produce anything really," Miller said. "If I want to make a house song, I'll make a house song or some EDM (electronic dance music), I produce more hip-hop than anything, but I play around with it to see if I can infuse different sounds into it." 
Miller said he finds his inspiration from different artists such as Kendrick Lamar, Kanye West and Frank Ocean.
"Anybody that can produce a sound that's different or not easily translatable is my inspiration." 
Miller's advice to other artists looking for success is to be persistent with pushing music out.
"Music is a competitive field, it's the thing that so many people want to do," Miller said. "If you stay consistent and keep an open mind and heart, this is something you can do and pursue." 
For more visit https.m.soundcloud.com/hajilerellim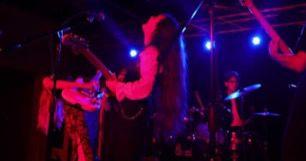 5. Kinda Cute
Jackson Austin and Josefina Diaz developed their friendship through their love of music. 
The two met through mutual friends, and soon realized that they both loved to play music. After a few months of having weekly jam sessions the two, along with other friends, started their own band. 
"I come from a Mexican background and in my family's culture, music is everything," Austin said. 
Diaz and Austin's band, Kinda Cute, is an indie rock band with elements of femme pink, surf rock and funk, Diaz said.  
Diaz plays guitar and Austin plays drums. The band has been playing shows around the state for almost a year, and regularly performs in bars or venues across Detroit. 
"One of my favorite memories was from a show that we played in late June. I remember all of us were such in a positive and jubilant mood before our set," said Diaz,a sophomore political science major. "During our set, we could feel the connection of all our instruments and we had so much fun on stage."
Both Austin and Diaz said their goal for this year is to play out of state and in a bigger venue.  
"The best part about playing music is the rush you get while playing," said Austin, a junior marketing student. "It's hard to explain but other musicians know what I'm talking about."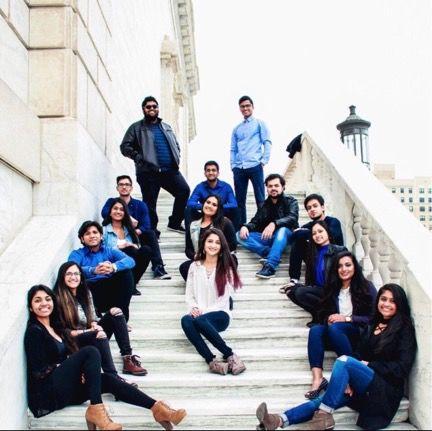 6. Ki Awaaz
Wayne Ki Awaaz, a South Asian acapella group, pays homage to their cultural roots by singing classical Indian songs in their native language.
Ki Awaaz was established in 2011 and has since toured around the country and performed at some of the largest acapella competitions in the nation.  
Sophomore public health student Shivani Kondagunta is a member of Wayne Ki Awaaz. She said the group plans to continue competing throughout the year.
"Since we started competing this past year, we put Wayne on the map and now a lot of other teams recognize our name," Kondagunta said. "This year we went to a competition that was hosted by the network of DC acapella, we hope to get our names out by competing at these kinds of national competitions."
The group is currently working on releasing an album with new music. 
For more visit https://waynekiawaaz.com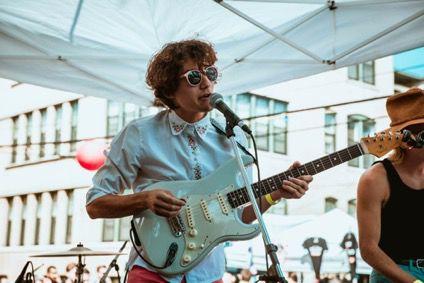 7. Austin Carpenter
Major: Music technology
Austin Carpenter is a music fanatic who produces, writes and sings his own music. 
"I write music that is pretty groovy and dancy (sic)," Carpenter said. "I mostly take influence from other artists I like, a lot of old rock and roll and blues."
Carpenter said he grew up around musicians and instruments. He got his love for writing music from his dad, who is also a musician. 
"My dad plays guitar and ever since I was little he was playing it," Carpenter said. "He even bought me my first guitar when I was really young."
Carpenter used to be in a band, Mango Lane, but decided to part from the group to work on his own music. 
"We weren't seeing eye to eye creatively so we both wanted to start pursuing a solo path for now," he said. "I am always open to writing with others, but for now writing by myself has been super liberating." 
Carpenter is currently planning to release a solo album by the beginning of next year. 
For more, visit soundcloud.com/austincarpenter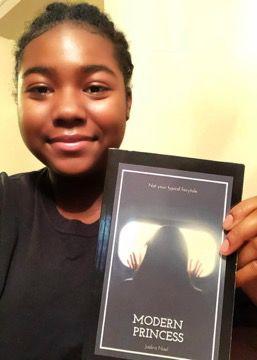 8. Jadira Noel
Major:Film
Freshman Jadira Noel published her first book at 16 years old in 2017.
The book, titled "Collateral Damage," is a collection of poetry that reflects Noel's internal struggles and emotions, she said. 
"I called it 'Collateral Damage' because I was going through a hard time and writing has always been a way for me to express myself," Noel said.
Noel published a second book called "Modern Princess" in 2018. The book is another collection of poetry that delves into the concept of young love. 
"I just wanted to express my thoughts through words and reach out to people," Noel said. "Writing is a hobby and cathartic experience for me."  
Noel's books can be purchased on Amazon. For more visit www.jnywords.online.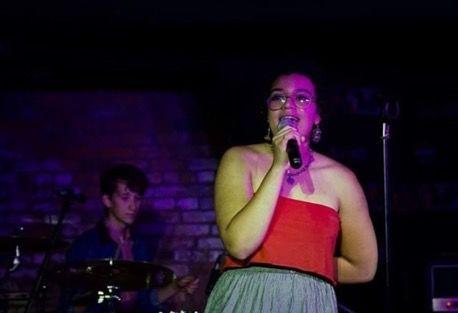 9. Cara Coleman
Major: Music technology
"Bedroom pop is where I fell in love with artistry," sophomore Cara Coleman, who performs under the moniker Olive, said. 
Coleman has been using music production as an escape since she was a teenager.
"I started writing to escape my unhealthy home life and I wanted to find a voice," she said. "Heartbreak, depression and love are what fuel my writing. I'd like to bring in listeners who relate and needed to feel related to." 
Coleman is also in a band called Lagoon that performs around Detroit.  
"My bandmates are my babies, I love them," she said. "We have a little more popularity in the area than I did, so it was easy to put myself out there."  
Coleman is currently working on an album and will perform at the Mark Whalen and the Buttermilk Boys album release party on Nov. 16. 
For more, follow www.instagram.com/kar.col.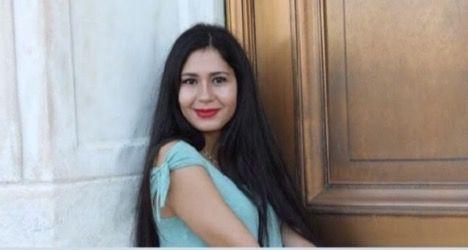 10. Medina Baydoun
Major: Film
Sophomore Medina Baydoun has a passion for taking photos. 
"I like to find different locations and capture different moods depending on the person, setting or story I'm trying to tell with that photo or video," Baydoun said.
Baydoun said she plans to move out of state and "go with the flow" with her career. 
"I plan to move to California in the future and see where that path takes me," Baydoun said. "I hope to work with other artists and musicians to create different perspectives and stories I can tell the world."
Baydoun said her goal for her photography is to spread positivity. 
"I want to make meaningful and fun pieces and can't wait to see what the future holds." 
For more, follow www.instagram.com/medinabphotos.
To be considered for The South End's next list of WSU artists to watch, submit work samples to thesouthend.wsu@gmail.comwith the subject line "WSU artists to watch submission."