Pusha-T performed with 10 up-and-coming artists at an exclusive concert the Garden Theater last night.
The concert showcased the "1800 Seconds" compilation album that was curated by Pusha-T with support from 1800 Tequila. The GOOD Music president hand-picked rising performers for the 30-minute album, which included Detroit natives Sam Austins and Monalyse.
This project gave unsigned artists the chance to write and release one new song with the production and support of a record label, said a press release for the event.
"It's time for me to connect on an executive level with 10 new artists," Pusha-T said in a video that played before the concert.
The "1800 Seconds" artists performed their project in its entirety before Pusha-T took the stage for a short performance.
Marcus Webster, a WSU media arts and studies major, said he appreciated the support Pusha-T was giving young artists.
"It's a whole nother level," Webster said. "He's opening doors."
Monalyse said she felt the crowd's love as soon as she stepped foot on stage. She is a poet turned emcee who has the mind of a writer and the versatility to write raps along with singing soulful hooks.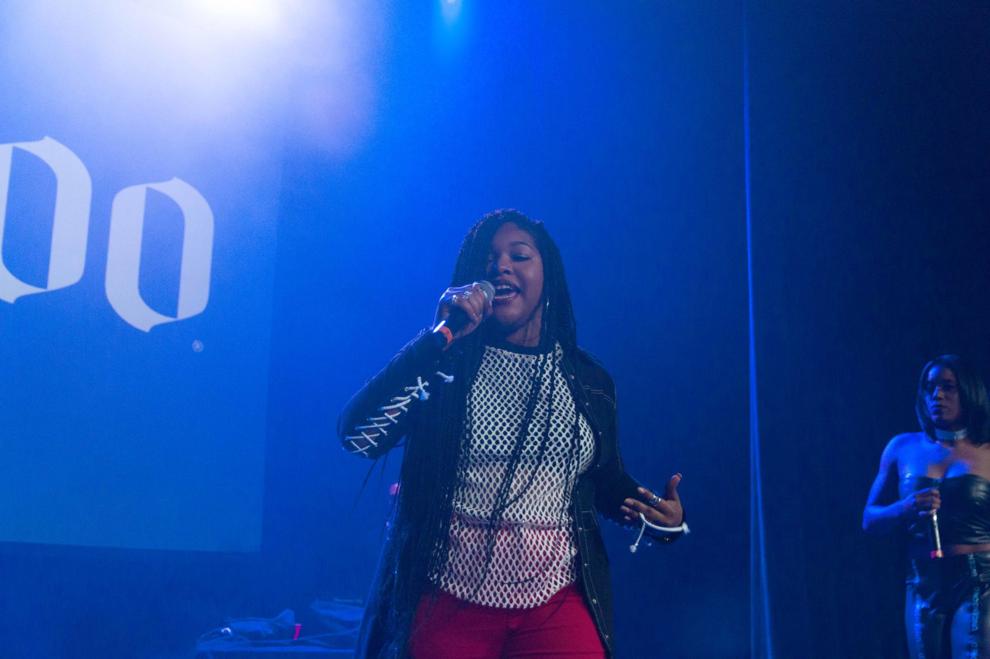 This is the group's second performance "1800 Seconds," having performed the project in New York in December.
Monalyse said that this performance was much different than their performance in New York.
"For me it was different because it's my hometown, so I definitely got more love. But for the other artists, I was talking to them, and they said that they love Detroit better," she said. "Like they think the Detroit crowd was amazing. Like it was more energy, more personable, like it was more hospitable. Detroit really showed love."
"Monalyse is a poet. Like she's somebody you listen to her records and you know that she's dialed in, super dialed in musically," Pusha-T said on a poster that introduced attendees to each artist at the theater.
This energy is something that Monalyse normally doesn't see in Detroit crowds, she said.
"People in Detroit are hard. But I won over the group I think because I've been in the city for so long that they knew me like they grew up with me," she said.
Webster said he came to the concert in support of Sam Austins.
"Out of all the artists, I feel like he's going to break out," Webster said.
Austins showed confidence on stage, not taking a second to stand still — bouncing around throughout his performance.
"He's a man of many different tastes but put them together and make them all cohesive when they're all from different genre's and different places, that's his talent and that's his gift," Pusha-T said on the introductory poster displayed at the venue.
Detroit music history is literally a part of Austins life, according to his biography. His father, a member of Motown's Four Tops, taught Austins how to play the MPC drum machine when he was three.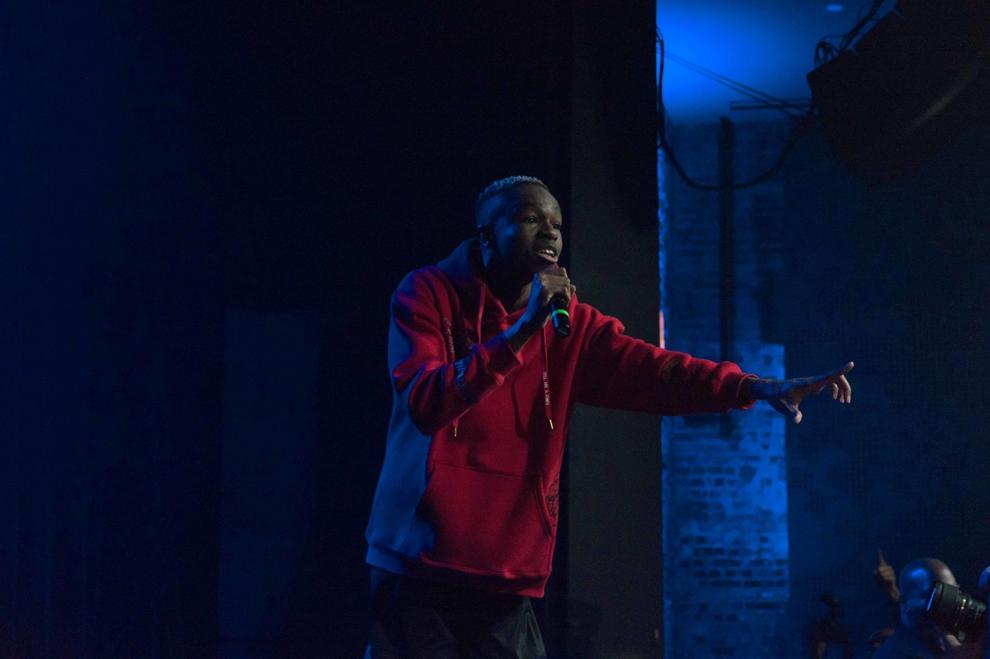 Austins was described at the concert as someone who was born to be creative with a style that combines thoughtful lyrics and strong singing.
As a mentor to the artists, Pusha-T provided artists with support and encouragement, Monalyse said. He told Monalyse to keep persevering and to stay true to her art.
"He says I'm very lyrical which is a gem in today's culture just because of like the narrative of different artists sounding the same, so he said it's refreshing for me to be lyrical," Monalyse said.
Pusha-T was gracious for the crowds support of him and the other artists.
"I want to thank you for all of the love and support you've showed me," Pusha-T said. "I appreciate you taking the time to check out these new artists."
"1800 Seconds" is available on major music streaming platforms.
---
Jack Filbrandt is arts and entertainment editor of The South End. He can be reached at jackfilbrandt31@gmail.com.