From Mabel Normand to Lois Weber and other female filmmakers buried by time, Cinema Detroit is showcasing the works of female pioneers in the film industry.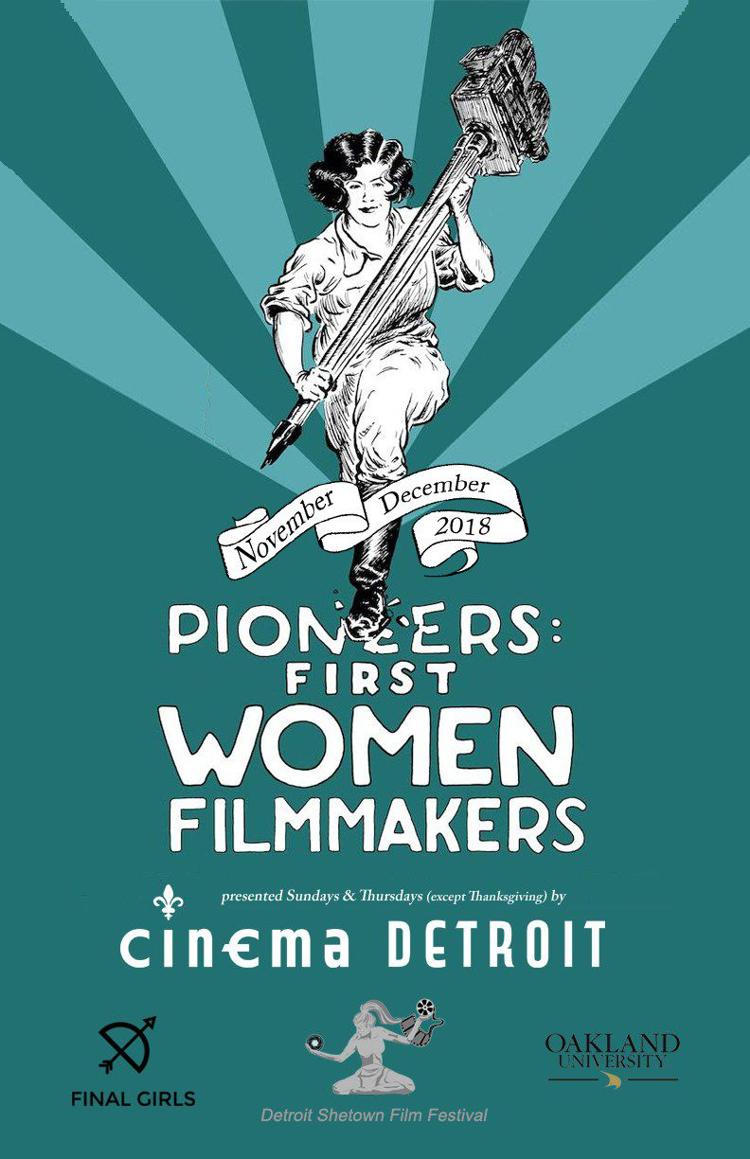 Paula Guthat, co-founder of Cinema Detroit and the programmer of Pioneers: First Women Filmmakers, said she determined which films to choose for the series after watching around 100 short films. 
According to Cinema Detroit's website, each short film has been restored to 4K resolution and is presented with either recorded musical scores or live music accompaniment. 
"The film industry was wide open 100 years ago," said Guthat. "It was normal for women to be involved in it." 
Now, Guthat said the film industry has taken a complete 180-degree turn. 
According to a report from the University of Southern California's Annenberg Inclusion Initiative, 18.2 percent of women in 2017 were working behind the camera, either as directors, writers or producers. 
"The visibility of women in Hollywood and film has lately been highlighted with recent movements," Jasmine Rivera, lecturer at Wayne State said. "The uncovering of our origins as historical pioneers is an important assertion of the importance of women as leaders in the cinematic arts." 
Rivera is also the director and co-founder of Final Girls – a collective of women who are professional filmmakers living and working in metro Detroit – a sponsor of the film series.
"Final Girls' mission to raise the visibility of women filmmakers extends to our historical pioneers and the legacies they gave us as directors, producers and creators," Rivera said. 
It is important for aspiring women filmmakers to keep going and to realize that the current situation of the film industry can change, Guthat said.
"Women were just as important to the development of cinema just as men are," Guthat said. 
Rivera notes that people would be surprised to know how daring many of the early women filmmakers were, in terms of the subject matter of their films. 
For example, Rivera said that Lois Weber brought up issues of birth control and abortion while Zora Neale Hurston created ethnographic documentaries that are now important historical documents. 
Guthat adds that Lois Weber was the person who created the first split screen.
"The history of these women are fascinating stories of creative courage, grit and innovation," Rivera said.  
Catch "The Auteur: Lois Weber" with live accompaniment at 5 p.m. on November 25 and at 7 p.m. on November 29.  
"Rediscovered Voices" will be playing at 5 p.m. on December 2 with live accompaniment and with recorded score at 7 p.m. on December 6.  
General tickets are $12 and student tickets are $11.