As life is beginning to seem like a novel, it's easy to be unproductive and lethargic during quarantine. This week, President Donald Trump increased social distancing guidelines until April 30 — meaning many of us will have extra free time. Although the COVID-19 pandemic is unnerving, quarantine gives us time to partake in activities that our previous bustling life didn't allow us to do. Here are some books, picked by The South End's staff, to get you through this time.
Stay safe and Warrior strong. 
Multimedia Editor Jonathan Deschaine's pick: "No Country For Old Men" by Cormac McCarthy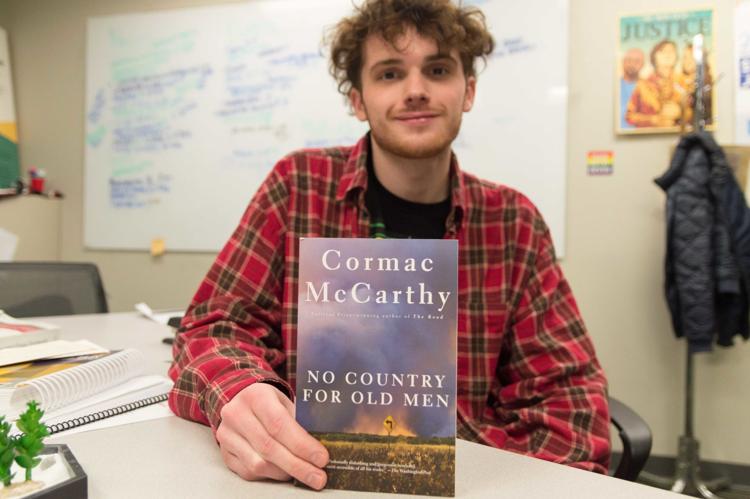 This book stands out to me and is considered my favorite because of how raw and simplistic the story is, yet stays crazy. The concept of an ordinary person being put into an extraordinary position is not new to storylines at all, but the way McCarthy doesn't necessarily choose a side of which character to support adds another level of mystery. The characters within this book are just as insane as they are intriguing, and the villain is one of the eeriest characters in any story. The way dialogue is only used when it is necessary, with a lot of those times being conversations dealing with philosophy or morality, combined with the constant thought of how quiet it is to wait for something evil to arrive keeps you wanting to read on and on. I've read this book about three times, and have of course seen the movie, but every time I get involved in the story I can't think about anything else.
Features Editor Sean Taormina's pick: "The Savage Detectives" by Roberto Bolaño
Roberto Belaño's 1998 book, The Savage Detectives, is split into three parts. The first and third parts are told from the point of view of a young Mexican poet, Juan García Madero, as he aids the books two main protagonists, Arturo Belano and Ulises Lima, in their quest to track down the enigmatic poet, Cesárea Tinajero, the founder of a fictional artistic movement known as the Visceral Realists. However, most of the story takes place over the course of the book's second section, set after the conclusion of Arturo and Ulises quest to find Tinajero; following them as they wander the globe, moving in and out of other people's lives.
The trick of the book, is that the only two perspectives you are never given is that of Arturo and Ulises, as they are never featured as first person point of view characters. Instead, you only see them through the eyes of other people; people they encounter during their world travels, who either loath, love, or could care less about them. This unusual narrative choice reminds us of the real makeup of our lives; that for the most part we are background characters in other people's stories; that main characters are a matter of perspective not consequence. All I can say about The Savage Detectives is that it was there for me when I needed it, and for that reason it'll always have a special place on my bookshelf.
Editor-in-Chief Slone Terranella's pick: "Octavia's Brood Science Fiction Stories from Social Justice Movements" edited by Adrienne Maree Brown and Walidah Imarisha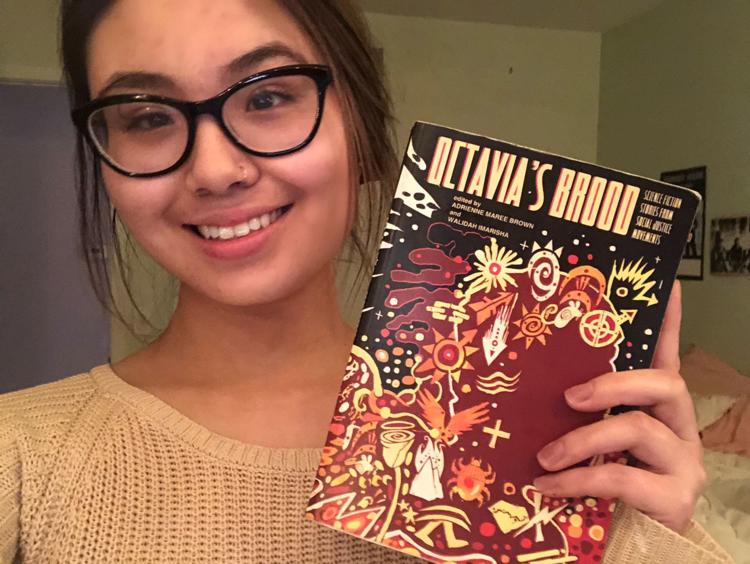 I've always loved science fiction. Ever since reading a short story from Ray Bradbury in the fifth grade, I've had an affinity for the unknown and unattainable. This book is an anthology of short stories, crossing between genres of science fiction, dark fiction and horror. Each story provokes your mind and makes you think about the world we live in. Many authors in this book are social activists, journalists and scholars. One writer in the book is a person on death row, who wrote a story about "Star Wars," and the implications the movie franchise had on the "American dream" and civil rights. This book is easy to read yet allows you to think about deep concepts without spending time trying to decipher the book. While trying to comfort your soul during this peculiar period, this book will hypnotize you in a world of inspiration. 
Sports Editor Matt William's pick: "Try Not to Suck, the exceptional, extraordinary life of Joe Maddon" by Bill Chastain and Jessie Rogers.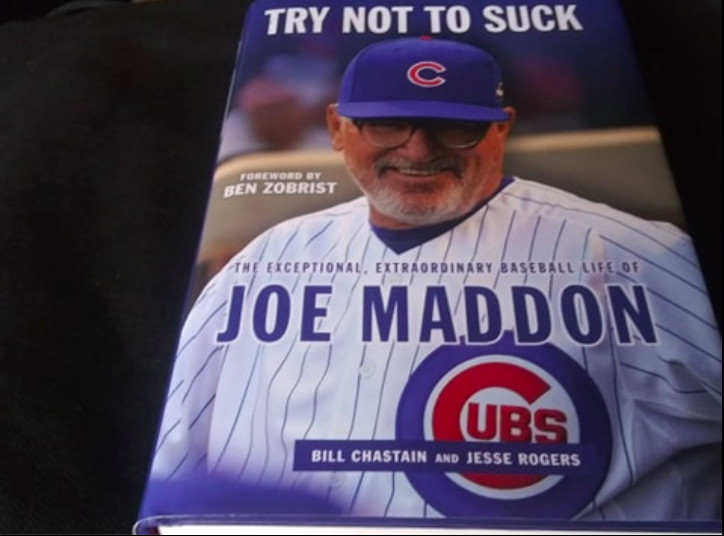 As someone who adores the game of baseball, I was curious to  learn how Joe Maddon embraced the challenge of helping the Chicago Cubs break the longest championship drought in professional sports. While the book delivers an abundance of those details, I enjoyed reading how his time in the minor leagues and as a bench coach helped shape many of the ideas he took with him as his career developed. Another part that stood out is how Maddon helped lead the evolution of the modern baseball manager when he joined Tampa Bay in 2006. Overall, the book chronicles how Maddon honed his unique approach as a manager, earned trust from the players and the circumstances that led him to Chicago as the Cubs snapped their 108-year World Series Championship drought in 2016. 
Managing Editor Susana Hernandez's pick: "Solito, Solita: Crossing borders with youth refugees from Central America" edited by Steven Mayers and Jonathan Freedman.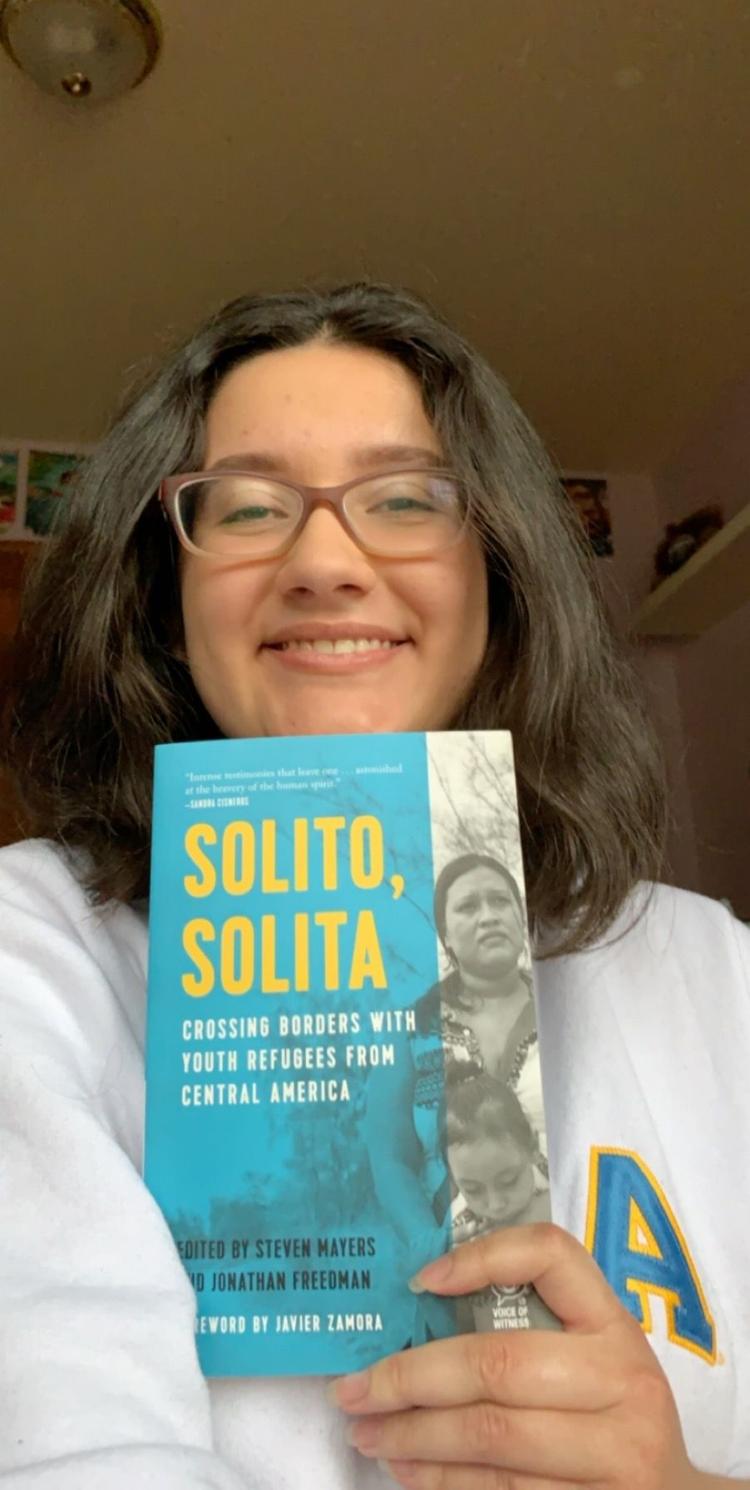 This is a heart wrenching book because of the 15 stories the authors got from Central Americans crossing the border. Each person has their own unique tale and sadly, their anecdote of escaping abuse, gangs and neglect in their home countries. Many of them acknowledge they didn't want to leave, but knew it was best for them. I think a lot of people have a misconception about undocumented folk who cross the border because they think they're majority Mexicans. While there are Mexicans who cross the border, Central Americans are showing to be the biggest population in crossing. This story brings light to the politics and social factors driving folks to leave what they know so they and their family can be safe. This book will have you in tears, but also understand the stuggle and i hope even, change your perspective on undocumented people crossing the border. The title translates to alone in the macsuline and feminine spellings in Spanish. The title represents the loneliness many of these folk feel when making the life-threatening journey. 
News Editor Malak Silmi's pick: "Our Women On the Ground" edited by Zahra Hankir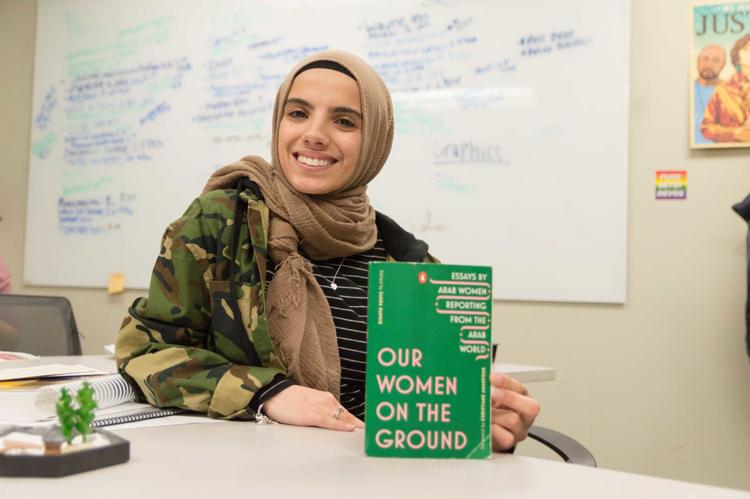 As an Arab woman, I really connected with this book and recommend it to any person interested in hearing stories from the Middle East. It's important to hear from people living in the region, rather than from the "foreign" news correspondent who is based in a country they don't have ties to. What this book specifically focuses on is the Arab female voice, a voice that isn't always listened to or interviewed. The author provides us with 19 voices who tell us about their time living and reporting in Arab countries. Some of the women lost a loved one, some saw children killed and some of their lives changed forever. But what I loved about this book, is that every woman had a different story and viewpoint, despite their similarities. I loved how there is a diverse range of women when it comes to Arab countries and time periods, because every single one of their stories and voices matters. It's nice to get inside the head of a female journalist and hear their personal thoughts and humane reflections. 
A&E Editor Jack Filbrandt's pick: "Dead End in Norvelt" by Jack Gantos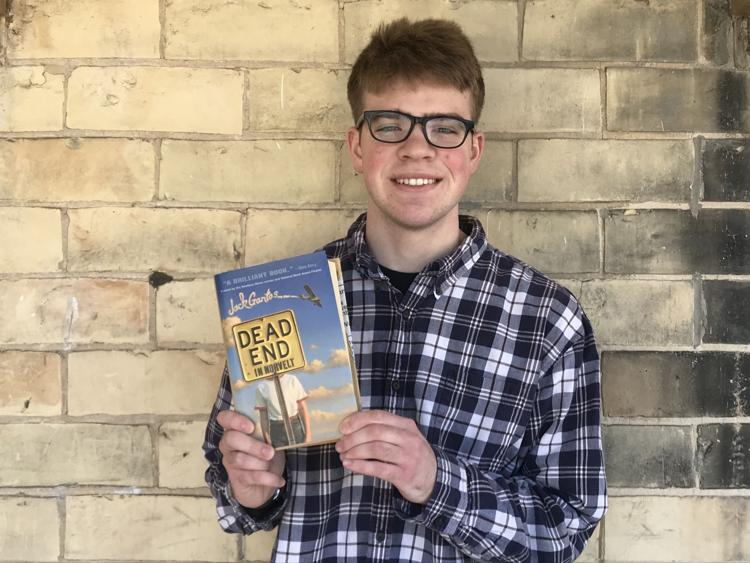 Winner of the 2012 Newberry Medal, the most distinguished honor for young adult books, this semi-autobiographical story ties together humor and suspense as the story unfolds in Norvelt, Pennsylvania. 
Our protagonist Jack Gantos spends the summer of 1962 grounded in his home after firing his dad's WWII Japanese Sniper Rifle in a drive in movie theater, thinking that the gun was unloaded. As part of his punishment he is forced to help his elderly neighbor Miss Volker, who is the towns obituary writer and unofficial historian. With the original members of the town dying at a relatively fast rate, it is up to them to figure out what is causing this. 
This is my favorite book as it takes place in a small town that is not much different from mine. It's filled with relatable characters sweating the summer away and pushing the boundaries of what they and can't get away with.