Wayne State unveiled a 10-piece photo exhibit about Arab American identity called "Brotherville" on Feb. 13.
Artist Farah Al Qasimi spent a month in Dearborn capturing and connecting with the Arab-American community in Metro Detroit. The Knight Foundation, in collaboration with WSU and the Arab American National Museum, sponsored Al Qasimi's photo series. 
"I fell in love with Dearborn really fast. It felt like home," she said. "It feels more like home than my home."
She said there's a stronger connection to religious and cultural identity in Dearborn than when she was growing up in the United Arab Emirates.
"You know, it's still very much a British colony and still has a lot of sort of leftover ideals of community, (and) of growth that are more attached to that legacy than to something organic or something, you know, maybe even older," she said. "I think that's something that I'm always trying to navigate with my work."
Grace Serra, curator at the university art collection, said this exhibit is the first in 50 years to highlight Arab culture.
"(Our) mission is to impact the lives of our students and the community. (WSU has) a diverse student body and the artwork doesn't reflect that," Serra said.
WSU's art collection began in 1968 with 126 pieces and has now grown to 6,500, she said. 
WSU student and photo subject for "Brotherville," Sally Alrawi said she thinks this exhibit captures Arabs in their element and allows them to express themselves.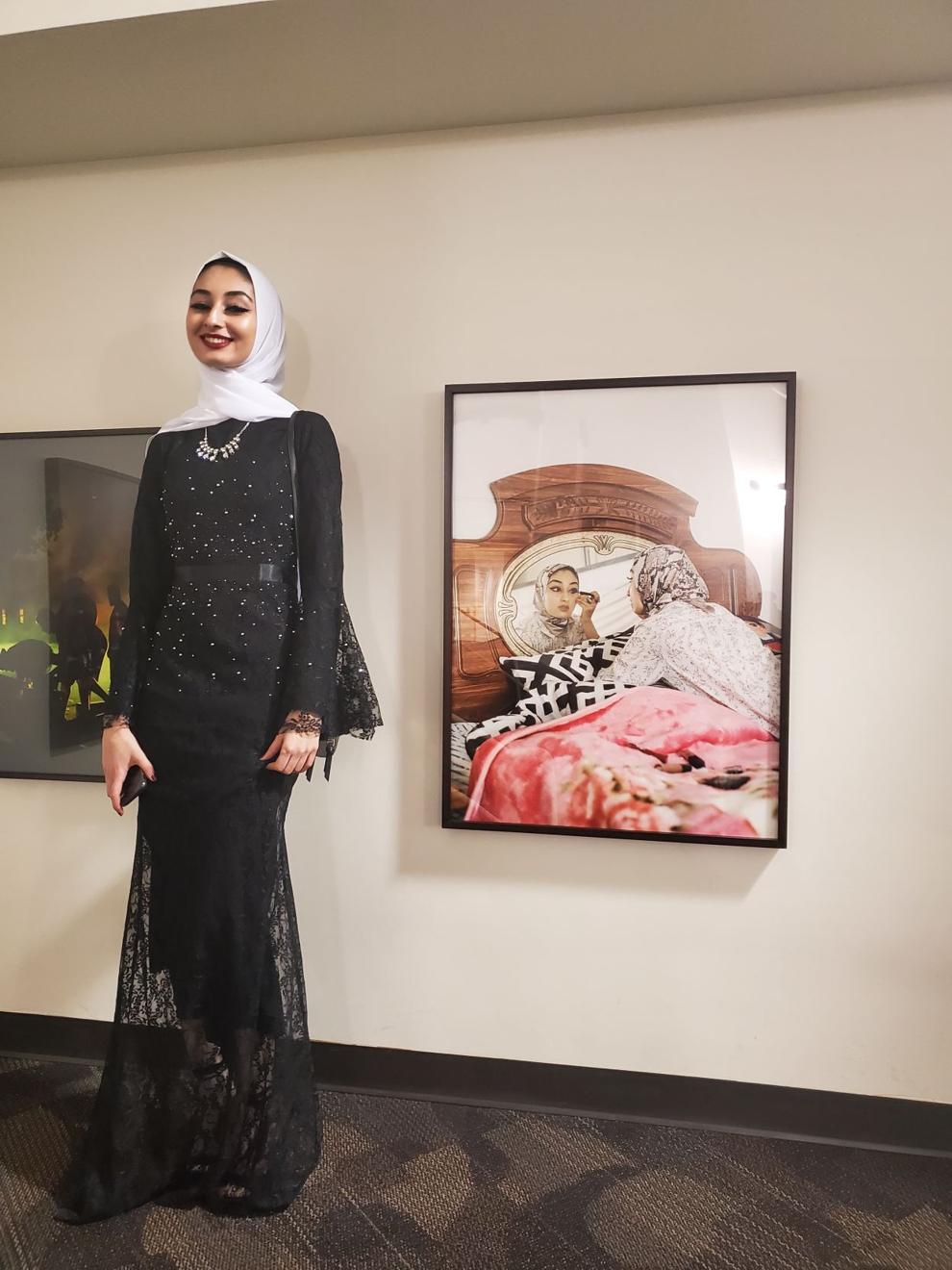 "People look for perfection nowadays and I think it's time for us to all switch that perspective and show more authenticity and realness. Be who you are, own who you are. Be comfortable within your own skin," Alrawi said.
Alrawi said as an immigrant, she thinks this exhibit accurately depicts life in the U.S.
"It's a great experience because it portrays how our community is as Arab-Americans, and also for other people to (be) exposed to what it's like being an immigrant here," Alrawi said.
WSU Library System Dean Jon E. Cawthorne said he sees this exhibition as an opportunity for the library to make a positive impact through art.
"I think that libraries can do more as interdisciplinary spaces to introduce art, and art can lead to conversations and ideas and experiences for people," Cawthorne said.
Al Qasimi said she tries to show home is fluid rather than geographical. 
"I think that I've always had a very shifting sense of home. And then it (home) becomes, by necessity, something that shifts. It becomes attached to certain people, certain memories or smells or foods or languages."
Al Qasimi's work was showcased in last year's Art Basel, and she's been featured in Forbes' 30 Under 30. 
"Brotherville" is on display on the first floor of the UGL until March 13.
Jenna Prestininzi is a correspondent for The South End. She can be reached at jennap@wayne.edu
Cover photo by Jenna.