WSU grads empower women by giving #MeToo a spot on stage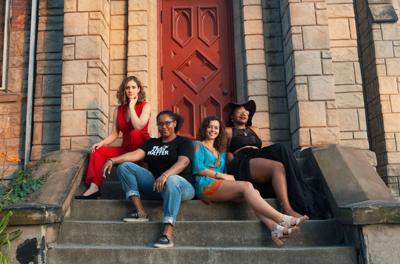 #MeToo is more than a hashtag — it is a catalyst ripping open discussion about sexual assault in the U.S. and across the globe. The hashtag has given the opportunity for victims to share and connect with others through their stories.
The movement inspired the creation of the play "Speak Up, Speak Out," which premiered on Aug. 10 at Planet Ant Theatre in Hamtramck.
The show is described by Assistant Director Kaitlin Faizo, a Wayne State graduate, as "a sensory, spoken cabaret laced with raw emotions, culture and experiences."
Lead Director Shannon Grant said she was approached by the Detroit Actors Theatre Company to direct the play earlier this year in response to the allegations against Harvey Weinstein.
Grant and Faizo both said confronting a subject such as the #MeToo Movement was nerve-racking due to its intensity and complexity.
"It was a long, hard decision to direct this play because this topic is a difficult one to approach," Grant said. "But once we got together and started to plan the show, it was so worth it."
The cast consists of five women from different backgrounds. The actresses use a mixture of poetry and spoken word in their dialogues to convey a degree of intense emotion.
The play has two acts and 17 skits that range from the comical "Twerkalicious Assassination" to the heavy "Inner Monologue of a Rape."
14 out of the 17 skits are original works written by the actors and directors.
Kristina Camaj, an actress in the play and a WSU theater graduate, said 90 percent of the works were based on personal experiences from the actresses themselves.
"Here I Stand," written by Camaj, is a powerful monologue told through the perspective of an Albanian woman.
The character is met with constant conflict and unhappiness due to her life being compromised by patriarchy.
Actress Amber Price wrote the skit "A Robbery," which she said was a process that elicited a release of emotions.
The skit is about reclamation of a society that trivializes women, said Price.
"I had been wanting to write about this for a long time — intergenerational trauma and how it just passes on without your permission," Price said. "In my family, we don't talk about it. It becomes a part of you and you keep on moving."
The skit also featured African step dancing, which she said emphasizes trauma dating back to the African slave trade.
Erik Swanson, executive producer for the Detroit Actors Theatre Company, said the organization's main focus is to produce works of art that will encourage conversation about social injustice and other issues affecting people's lives. 
Actress Maria Simpkins said she hopes "Speak Up, Speak Out" will inspire discussion about how to break the cycle of abuse.
"Our culture and society act like an abusive partner," Simpkins said. "When you speak and communicate with people, you are breaking the chain and stopping the abusers from having the power."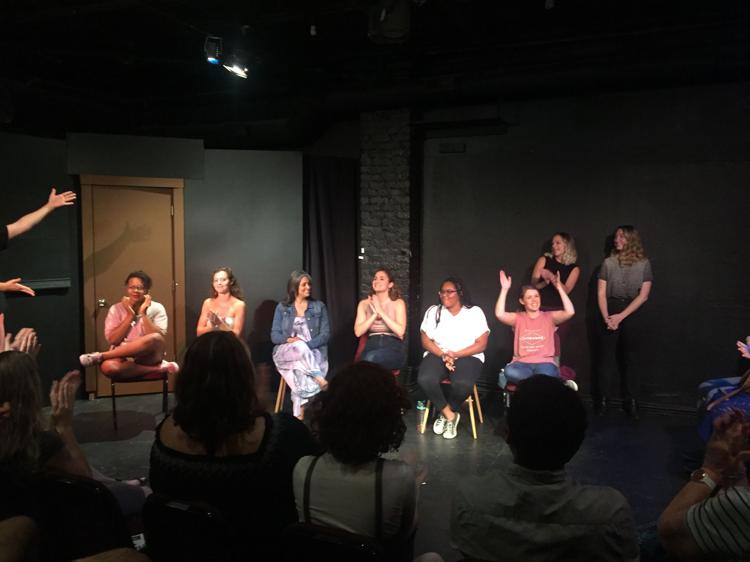 The premier night concluded with the cast hosting an open dialogue panel with the audience. The cast provided resources for those seeking support from abuse.
As a last remark, Price said, "Think about your position of privilege, and your position of oppression and come from a place of empathy. If none of these stories are anything that you've experienced, create this empathy within yourself and realize things that are happening to other people."
---
Slone Terranella is arts and entertainment editor of The South End. She can be reached at gh7510@wayne.edu.