Your cravings will soon be fulfilled with new restaurants opening on the ground level of Anthony Wayne Drive Apartments.
In 2018, Wayne State announced several restaurants such as Leo's Coney Island, Tubby's Sub Shop & Just Baked Cupcakes, Beyond Juice, Uncle Joe's Fingers and 1000 Degree Pizza. 
Convenience store, 7-Eleven, will be alongside these restaurants as well.
"We really tried to make an eclectic mix of food for the students so that every interest is taken care of," Maureen Andres said, commercial property manager with Corvias. "I think we have that with the balance of the existing retail and the new retail we have added in."
WSU and Corvias hope the new restaurants will be opened by the end of December 2019 or the beginning of January 2020. 
Aayush Kulkarni, a WSU electrical engineer major, doesn't normally eat on campus but is more likely to since there will be more restaurants to choose from, he said. 
"I think it's good to have more options and more food options might attract more students to campus and businesses as well," Kulkarni said. 
The 7-Eleven in AWD Apartments will mark the company's first campus store that will not sell alcohol or tobacco, Andres said. Students will be able to still purchase the chain's staples —like Slurpees— along with convenience items, toiletries and more grocery items than other locations. 
"They (7-Eleven) have so many other successful business models they felt this is the next opportunity for growth and Wayne State is the launching pad for that business model," she said.
1000 Degrees Pizza will be the first restaurant to open in AWD Apartments. This is the chain's second restaurant in Michigan, with another location in Roseville on Gratiot Avenue. 
Andre Atie, the restaurant's manager, said they have been working hard to try and open by the end of the month.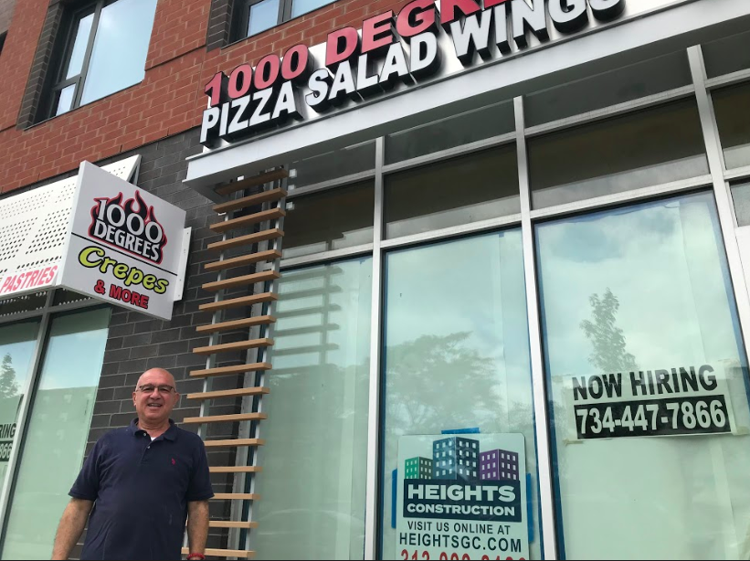 "Wayne State is helping us to open soon and we appreciate them," Atie said. 
At 1000 Degrees Pizza, students will be able to select their pizza toppings before it is cooked for two minutes in what else, but a 1,000-degree oven, Atie said. 
"I don't know if there is any other pizza that can cook in two minutes," Atie said. 
But pizza isn't the only items that will be offered. Wings, salads, fresh juice and crepes will be sold alongside pizza, he said. 
The restaurant is planning a grand opening with specials to let students try their products, Atie said. Discounts for students —like buy one get one free deals— will be offered throughout the year. 
1000 Degrees Pizza and other restaurants plan to have flexible hours to cater to student's schedules, Andres said.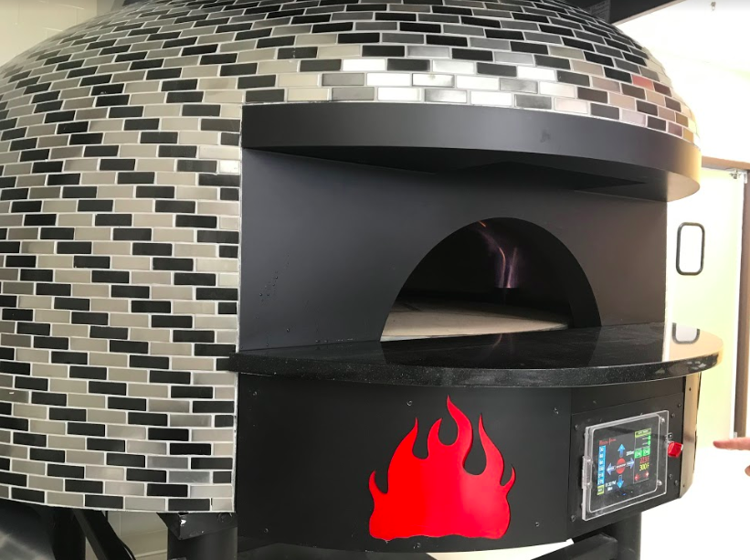 "That's one of the things our new tenants are really looking for —is being open late and early based on what they're selling," she said. "Having the additional convenience of some extended hours by some of our businesses may be found helpful to the students, faculty and staff and the whole Wayne State University community."
Students can expect a pharmacy to open that will offer prescription fills, over the counter medicine, small toiletries and other items, Andres said. 
This will take longer to open due to the licensing requirements in Michigan, Andres said.
University Pharmacy, the previous pharmacy at WSU, closed its doors November 2018 after their contract expired, according to the South End.
Some retail spaces are currently vacant with WSU trying to fill the areas with service-related businesses as well, Andres said. 
"We're looking at a few different concepts to see what is going to be the best avenue and what students will find the most helpful and beneficial," she said.
As WSU's master plan continues to move forward, adding more restaurants and retailers to campus will continue to be a focus and an important aspect, Andres said. 
"We want people to be able to stay on campus, but not just stay on campus, also draw in local surrounding community," she said. "Having that connectivity where they're patronizing the businesses and resources on Anthony Wayne Drive."
1000 Degrees Pizza is looking to hire 20 workers. If interested, call Atie at (734) 447-7866. For other employment listings, visit careerservices.wayne.edu.
Jack Filbrandt is the Arts and Entertainment editor for The South End. He can be reached at jackfilbrandt31@gmail.com
Cover photo by Jack Filbrandt