The Maggie Allesee Department of Theatre and Dance will host its 2021-22 season in-person, part of the larger campus return at Wayne State.
The Theatre and Dance Department held virtual performances and classes during the COVID-19 pandemic, The South End reported.  
Chair Mary Anderson said the department returned to fully in-person classes and productions by Sep. 1, based on WSU COVID-19 guidelines.
"I see students and faculty coming out of classrooms just beaming with joy," Anderson said. "In theatre and dance, where in-person presence is an essential component of the discipline itself, there truly is no replacement."
The season began with President M. Roy Wilson's Preview of the play "Everybody" on Oct. 1, said Assistant Chair Billicia Hines. She said students have been eager to perform in front of a live audience again.
"There's more autonomy for the students to really create," Hines said. "We're really excited about the students stepping it up, and having more directing opportunities and showcasing themselves in ways they haven't before."
Associate Professor Sarah Pearline said students developed new technical and design skills during the pandemic. 
"Of course it was difficult to miss out on the productions and live performances last year, but it seems the coursework and innovative virtual experiences still augmented their artistry and kept their skills on point," Pearline said. "The students that are here this year are ready to thrive in all of the projects we have planned for the season."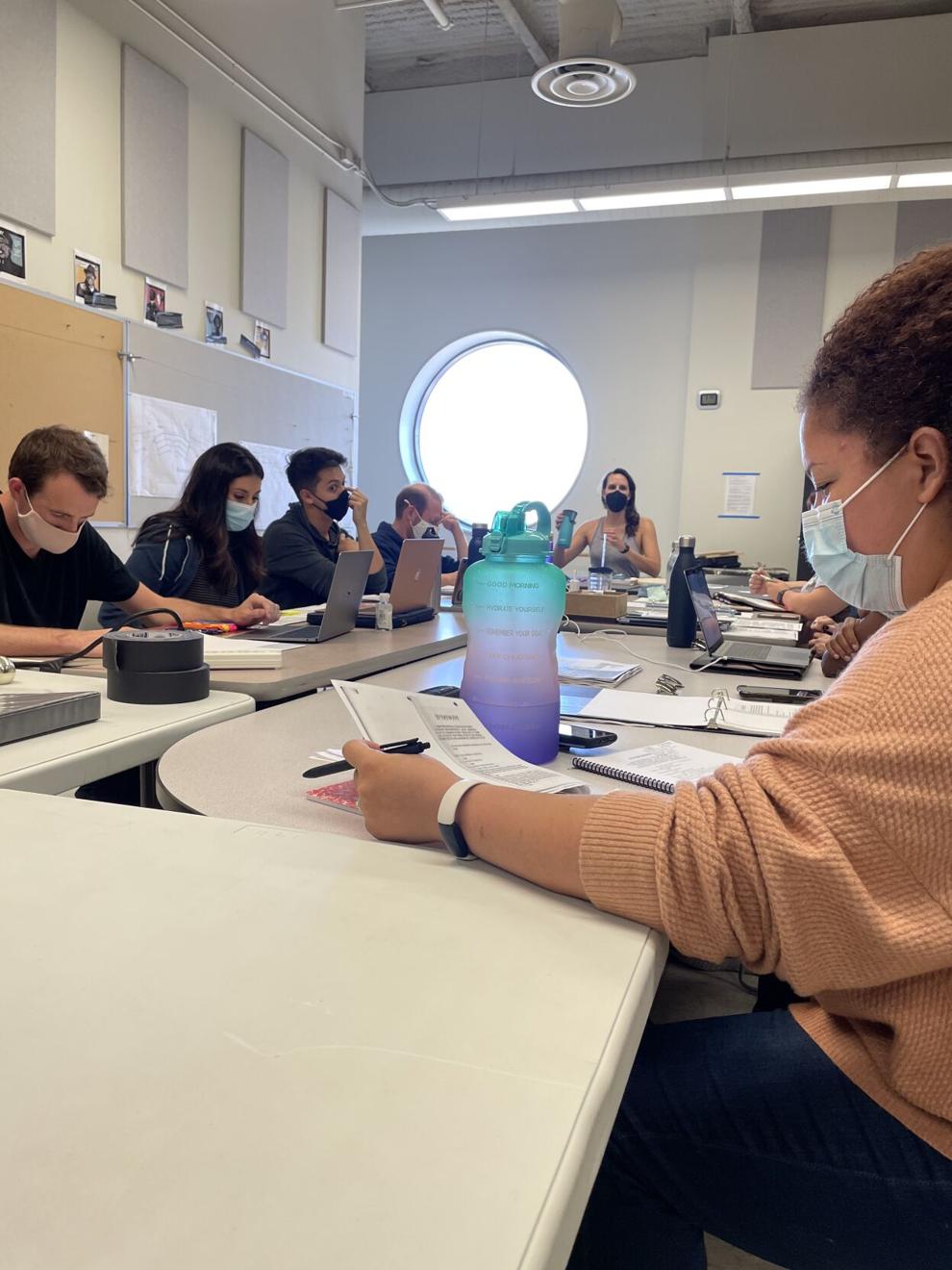 Hines said the department follows WSU COVID-19 guidelines to ensure safety amidst in-person operations.
"Because we do a lot of things that are in close contact, (we're) cognisant of washing your hands after class or having some hand sanitizer to make sure that you're not spreading germs," Hines said. "When we're exploring in the class and doing things that involve each other being close, there is a little hesitancy. It's that fear and excitement together, but the students are really brave and they're really delving into it." 
Following pandemic hardships, students should take necessary measures to protect their mental wellbeing, Hines said.
"More than just your educational experience, your mental health will help improve your experience here at the university," Hines said. "We have to be cognisant of those things to help in all areas so then students can graduate and have a more holistic experience." 
Pearline said the department should develop new educational methods for students with wellness in mind.
"I hope that we take care not to just go 'back to normal,' that we instead walk away from the way things were in the 'before times' and imagine our department, our performing arts industry and community and our world anew," Pearline said.
Audiences can expect increased creativity from students this season, Anderson said.
"Having had these fundamental pieces of our lives taken away last year, I feel that we are in this new place of awakening, of discovering and of energy," Anderson said. "I cannot wait to see what is created this year." 
More information on performances and tickets for the 2021-22 season can be found on the department's website. 
---
Nora Rhein is a contributing writer for The South End. She can be reached at NoraRhein@wayne.edu.
Cover photo by Chuk Nowak provided by WSU Theatre and Dance Press Room.