Wayne State students struck a pose at Saint Andrew's Hall on Nov. 7 in WSU's first sustainable fashion show Green is the New Black.
"Our goals are to educate people about slow fashion and what it means to obtain a sustainable lifestyle," said co-founder senior Chella Bluth. 
The preshow entailed music, mingling and an Instagram corner to take pictures at which was donated by Healer's Cream, said Bluth.  
Bluth said the event had over 10 designers ranging from vintage resale to students hand dying their own cloth to create a collection of pieces to walk the runway.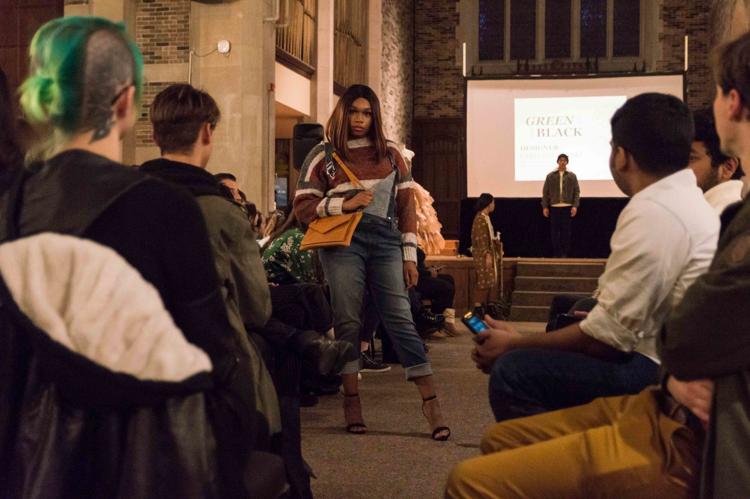 "So what we do is curate a group of designers who we thought are really doing sustainability and environmentalism and their clothes in a really cool way," co-founder and senior, Avery Naman said. "And you know, they're representing this area of Detroit creativity and that's really special to us as well."
Naman said the team on the project consisted of writers, photographers, models and stylists. 
Green is the New Black paired up with La Vie Detroit, Take Back the Tap, WSU's Fashion Design and Merchandising Organization and Madewell Detroit, along with other brands to make the event possible. 
"Madewell Detroit is going to be there which is a big brand to be apart of this event," Bluth said.
Madewell had a denim cart for people to bring in their old denim to recycle and in return, get a free tote bag and 20% their next purchase, Bluth said.
"It's building a passion project for yourself and it's finding how you can increase sustainability in your life. Change starts within your community or communities downtown, so having all local Detroit designers is really important to me," Bluth said. 
According to Naman, the Afterglow after show was a social hour to get a closer look at the designers, some of the merchandise they had for sale at pop-up shops and why sustainability is crucial to the environment as well as fashion.
Sophomore neuroscience major Alexis Taylor said she went to support friends and to become aware of her fashion choices.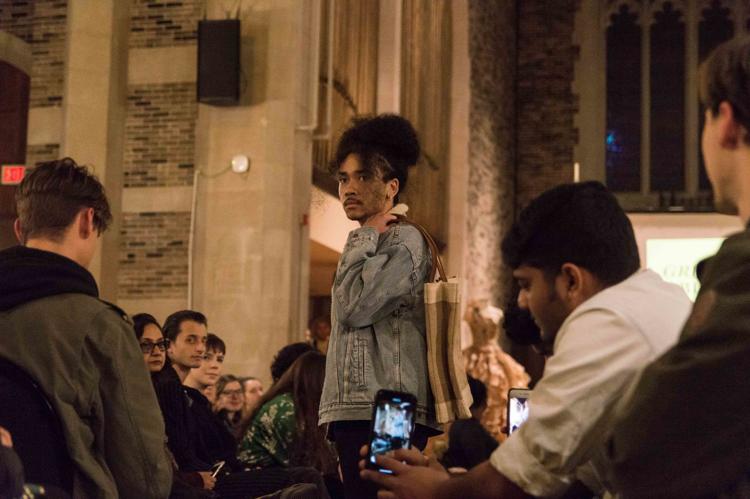 "I came to this event because a lot of my friends are modeling in it and I think it will help me be more aware of my fashion purchases in the future," Taylor said. 
Bluth is hoping to set a template to make the event an annual thing. 
"There are so many people on the cusp of making a difference in suitability and I am glad we get to talk about it because there's the big companies that need to help the little ones make a difference," Bluth said. 
Grace Reyes is a contributing writer for The South End. She can be reached at gracereyes@wayne.edu
Cover photo by Jonathan Deschaine. Jonny is the multimedia editor for The South End. He can be reached at jonathan.deschaine@wayne.edu